Technology
Singapore
SME/Startup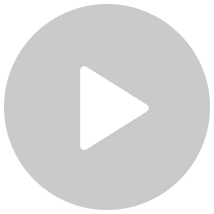 "Alibaba Cloud has delivered reliable and powerful products and services to support our business over the years. We are excited to continue working with Alibaba Cloud to deliver trusted digital solutions to our customers, empowering our growth and efficiency with AI!"
Dr. Luan Huanbo
Founder and CEO of 6Estates
About 6Estates
6Estates
is a Singaporean AI FinTech company spun off from a leading AI research center by the National University of Singapore and Tsinghua University in China.
As a leading regional Document AI Solution Provider led by AI specialists and seasoned entrepreneurs, 6Estates focuses on business-level complex document understanding and domain-specific knowledge graph construction. 6Estates specializes in Multilingual Natural Language Processing (NLP), Knowledge Graph (KG), and Machine Reading Comprehension (MRC) technologies.
6Estates leverages these technologies to help customers process complex and unstructured documents and digitalize manual processes faster, more accurately, and more intelligently than previously possible.
6Estates offers an
Intelligent Document Processing (IDP)
platform that delivers next-generation template-free data extraction technology to capture information from structured and unstructured documents (such as photos, PDFs, scanned documents, and ZIP files). The IDP platform is supported by an integrated Human-in-the-Loop (HITL) capability to enable efficient human validation to ensure 99%+ accuracy results. Core IDP functions include Digitalization, File Detection, Rules Checks, Cross Document Matching, Semantic Search, and Analytics. It supports four languages and a comprehensive set of document types across identity, financial, and other business documents and can be quickly trained to support more as needed.
6Estates has domain expertise across financial services, trading, logistics, and shipping but is prepared to help all businesses automate manual tasks to accelerate growth, accuracy, and efficiency in a scalable and easy to adopt way.
For banking and finance, the FAAS IDP product can be applied to:
● Onboarding and KYC
● Fraud checks
● Bank statement analysis
● SME loan assessment
● Mortgage loan assessment
● Motor finance assessment
Generally, the IDP platform is prepared to support use cases across logistics/shipping companies and general domain uses:
● Trade rules and standards checking (UCP and ISBP)
● Cross-document matching
● Sales process automation
● Invoice reconciliation
Challenge
As a newly incorporated startup in 2014, 6Estates' first priority was to find a flexible, cost-effective, and secure cloud solution.
Over the last 7-8 years, as 6Estates has gained customers in Singapore, Indonesia, Thailand, and Hong Kong, they also faced new challenges when selecting providers. They needed the provider to have
strong local capabilities
(i.e., local data centers to comply with customers' regulatory requirements) and
strong business and technical support on the ground in multiple countries.
Given 6Estates' AI focus, they also valued providers' strong architecture with regard to AI and GPU-related support services.
One of 6Estates' key priorities today is growing its customer base. Alibaba Cloud's extensive ISV program supports this by enabling 6Estates to reach a wider customer base through the provider's broad network and deep capabilities.
Why Alibaba Cloud
Alibaba Cloud's mature, flexible, and cost-effective solutions have enabled 6Estates' cross-border team to deliver powerful and secure document AI solutions to customers in multiple markets.
6Estates gained these values together with Alibaba Cloud:
● Technology Value:
Fulfills robust computing, database, networking, and security needs, which are inherently complex given the nature of our solution (document AI and analytics) and customer base (primarily financial institutions). Flexibility to serve customers in multiple countries under one cloud provider
● Operations Value:
Local expertise and support
● Commercial Value:
6Estates is an Independent Software Provider (ISV) on the Alibaba Cloud Marketplace. This partnership leverages 6Estates' AI technology and Alibaba's broad sales network and reputation to support customers seeking powerful document AI solutions to enhance business processes and growth.
Alibaba Cloud has a strong international reputation, with 89 zones strategically located across 30 regions worldwide, providing reliable computing support. Alibaba Cloud's strong capabilities of the local data centers to comply with regulatory requirements, the excellent global business and technical support teams, sturdy architecture, and ISV program that enabled 6Estates to reach a wider customer base through its extensive network and capabilities helped 6Estates overcome its challenges.
Looking Forward
Alibaba Cloud was the right partner for 6Estates at the beginning, primarily due to its cost-effectiveness and strong reputation.
Over time, 6Estates has benefitted from Alibaba Cloud's extensive capabilities, support, and local expertise in the target markets.
6Estates and Alibaba Cloud have grown together. Today, 6Estates is proud to be an Alibaba Cloud ISV Diamond Partner, helping 6Estates customers and Alibaba Cloud customers supercharge business growth and efficiency.
6Estates is also part of Alibaba Cloud's Independent Software Vendor (ISV) Acceleration Program.
In the future, 6Estates will continue to cooperating closely with Alibaba Cloud to introduce innovative technology to consolidate its leading position in the AI industry.
Snapshot
Alibaba Cloud's mature, flexible, and cost-effective solutions have enabled 6Estates' cross-border team to deliver powerful and secure document AI solutions to customers in multiple markets.
Product/Solution Used
View More Solutions