Technology
Thailand
SME/Startup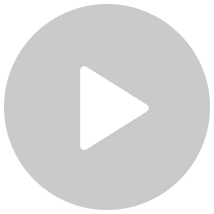 "Alibaba Cloud has given us the tools to offer our clients unparalleled technologies and services that greatly enhance their customer online journeys with ground-breaking solutions."
Mr. Nuttaphong Srithongin, Managing Director
About Genetic Plus
Genetic Plus (Genetic Plus Co., Ltd) is a technology service provider specializing in developing software systems and applications, smart IoT solutions, and IT consultancy services. Founded by Mr. Nuttaphong Srithongin, Genetic Plus brings more than 10 years' knowledge and expertise to innovate and transform digital and online experiences through web portals, livestream services, and virtual environments.
Challenge
COVID-19 has irreversibly changed online consumer behavior, however the desire for human-to-human connections remains strong. To keep up with the rate and scope of change, and continue interacting with customers on the web, businesses need to develop online experiences that marry the real world and digital world.
In order to support clients' demands for new channels such as Augmented Reality (AR), Virtual Reality (VR), and Experience Reality (XR), Genetic Plus needed a highly advanced platform to construct new digital and virtual worlds. Yet the platform needed to be simple enough for developers to easily follow the creation process themselves.
Why Alibaba Cloud
Genetic Plus sought an innovative and experienced cloud partner that could efficiently help create a Virtual Builder Platform. As one of the most renowned and effective cloud computing technology providers, partnering Alibaba Cloud was a no-brainer, thanks in part to its wide range of computing tools, artificial intelligence (AI) solutions and Cloud View technologies.
Due to Genetic Plus's broad client base, they also needed reliable and stable servers to store large volumes of content for their various platforms. Alibaba Cloud's storage services, accessed via a Data Center based in Thailand, allowed Genetic Plus to securely backup, store, and secure critical data and files, ensuring their clients' data, platforms, and customers remain protected.
Architecture
Genetic Plus deployed several Alibaba Cloud systems and tools to create its Virtual Builder Platform.
Genetic Plus utilized
Alibaba Cloud's Elastic Compute Service (ECS)
to scale its cloud applications instantly and efficiently. This helped enhance the performance of all their platforms.
Genetic Plus significantly reduced their web servers' capacity with
Object Storage Service (OSS)
, allowing vast amounts of data to be stored in order to construct complex virtual channels and easily distribute content to customers anywhere in the world.
Alibaba Cloud's
AsparaVideo Live
meant Genetic Plus could create live-streaming platforms suitable to broadcast globally, thanks to more than 2,800 edge nodes distributed all over the world. With excellent response times, even in unstable networks, and high-definition and smooth imaging, clients can produce high-quality, uninterrupted live streams so every interaction felt real and end users could stay connected.
Lastly, Alibaba Cloud 3D Space Reconstruction software is designed to map and build 3D spaces for virtual reality quickly and accurately. Its sophisticated, innovative, yet simple architecture allowed Genetic Plus to surpass customers' expectations and create imaginative and interactive environments.
Looking Forward
Genetic Plus is in a strong position to continue transforming clients' virtual spaces and experiences with powerful, innovative solutions. Genetic Plus will continue to partner Alibaba Cloud to utilize its wide range of tools, go beyond clients' needs and remain at the forefront of digital innovation.
Featured Products
Elastic and secure virtual cloud servers to cater all your cloud hosting needs.
Fully managed object storage service to store and access any amount of data from anywhere.
A professional solution for live video and audio
Snapshot
Genetic Plus created an innovative Virtual Builder Platform to meet their clients' digital needs by adopting Alibaba Cloud's advanced computing tools, technologies, and artificial intelligence solutions.
Product/Solution Used
View More Solutions