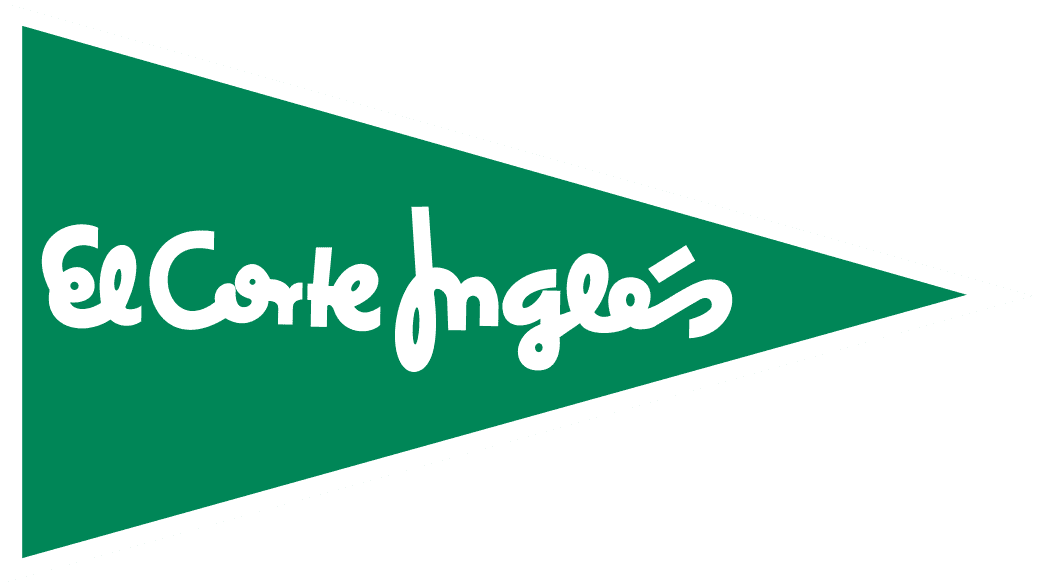 Retail
Digital Transformation
Machine Learning
"By leveraging Alibaba Cloud's expertise in retail digitalization as well as by harnessing Alibaba Cloud's robust solutions, El Corte Ingles provides a more personalized customer experience and pushes for innovation."
About El Corte Inglés
Headquartered in Madrid, El Corte Inglés is the largest department store group in Europe and ranks third worldwide. El Corte Inglés is the only department store in Spain. With nearly 80 years of experience, the group has more than 90,000 employees.
The Challenge
El Corte Inglés continually pursues innovation and state-in-the-art technology with new initiatives, partnerships, business models and services. The organization is committed to developing new concept.
To keep improving their customer experience, both offline and online, El Corte Ingles requires new tools of technology in order to address multiple and diverse customer needs.
One of El Corte Inglés' goals is to improve its customers' ability to find the right product or the most suitable for them. Therefore, it is currently refining three specific search engines: precise search, personalized search and customized discovery.
Precise Search:
Some customers know exactly what product they are after and are usually able to take a picture of it. The classic search bar solution is only based on keywords and therefore time consuming for those who do not know the exact name of the product, how to describe the difference between thousands of products or in case of foreign shoppers, how to spell the keywords in Spanish.
Personalized Search:
Different customers may use the same keywords in the search bar. Currently the search engine provides the same result list without considering customer profiling and their preferences. A better solution would be to take into account the customer profile in order to provide personalized search results.
Customized Discovery:
During exclusive sales periods such as Black Friday, shoppers may not have a single product in mind. They may spend time to discover different products, read specifications and compare items without buying anything. Customized guidance based on the customers' needs would enhance their experience.
Why Alibaba Cloud
With 20 years of experience in e-commerce, Alibaba has developed an extensive expertise to offer a customized shopping experience to millions of users. Alibaba Cloud has a broad portfolio of sophisticated data-driven technologies used daily to support business innovation.
The consumer on Alibaba's platform is able to find desired products in seconds by just taking a screenshot or uploading an image. They can also receive personalized feeds that match their shopping preferences based on previous purchases, ads or searched terms. For a single brand, Alibaba is able to provide more than 40 million different landing pages and journeys according to the shoppers' profile and preferences.
By leveraging Alibaba Cloud's expertise in retail digitalization as well as by harnessing Alibaba Cloud's robust solutions, El Corte Ingles provides a more personalized customer experience and pushes for innovation.
Solutions
Alibaba Cloud has materialized these technologies into products and services like:
· Image Search for precise search experience
· Recommendation Engine for personalized search and customized discovery experiences
Image Search Architecture:
Image Search is an intelligent image search service that aids users to find similar or identical images. Based on machine learning and deep learning, the product enables end-users to take a screenshot or upload an image to search and find the desired outcomes and fulfill other search requests. The architecture has three tiers: Mobile app or Web page, E-commerce Web Server, and Image Search Engine on Alibaba Cloud. The shoppers use their mobile app to take a photo of a product and send it to the E-commerce web server. Then the webserver application calls the API or SDK to forward the photo to Image Search Engine on Alibaba Cloud in Europe. The engine extracts the visual features of the product in the photo and sends back a list of product ID, which looks similar to the original product. The web server will build and send back the search result page to the Shopper mobile app.
Recommendation Engine Architecture:
Recommendation Engine is also a result of R&D on AI and machine learning of Alibaba Cloud. The Engine manager could define different scenarios and select the algorithm from the algorithm catalog or user personalized algorithm, and then personalized the parameters value. The AB test is also available to compare the efficiency of the algorithm.
The machine learning engine continues daily self-training from three different types of data: customer profile, product information, and historical customer behaviors. The E-commerce web site continues to update the database for the engine. The engine will produce the results according to the defined scenarios and parameters. The results are stored in the in-memory database. Once the scenario trigger is activated, for example, a specific shopper opens the front page of the jewelry category, the E-commerce application will query the in-memory database to get and show an appropriated list of recommended products to the shopper.
Looking Forward
El Corte Inglés and Alibaba Cloud will continue working hand in hand to drive digitalization transformation and bring more-personalized experiences to customers. El Corte Ingles is also looking into leveraging the whole Alibaba Group ecosystem. The initiatives under consideration include introducing new sales channels in China for "made-in-Spain" goods by opening flagship stores on Tmall (Alibaba's China-focused B2C marketplace). In addition, Alibaba will leverage El Corte Inglés' shipping capabilities and distribution centers in Spain to support the local fulfillment services of AliExpress, Alibaba's global B2C marketplace.
Featured
Products
An intelligent image search service with product search and generic search features to help users resolve image search requests.
A general purpose, fully managed, multi-tenancy data processing platform for large-scale data warehousing.
An end-to-end platform that provides various machine learning algorithms to meet your data mining and analysis requirements.
Snapshot
El Corte Inglés and Alibaba Cloud will continue working hand in hand to drive digitalization transformation and bring more-personalized experiences to customers.
Product/Solution Used
See All Products