Retail
Asia Pacific
Enterprise/Public Sector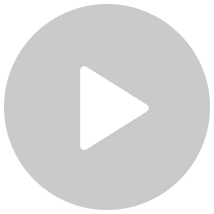 "We are very proud to become one of the first in South East Asia to implement the Terminus B2B2C Solution provided by Alibaba Cloud. We have full confidence in Alibaba Cloud and its Terminus team to provide their best support to Senheng towards the successful launch of S-Rewards Centre and prepare for a digitalized world."
Lim Kim Heng, Executive Chairman, Senheng
About Senheng
Established in 1989,
Senheng
has since gone through 6 rounds of transformation programs and is today the biggest Consumer Electronics retailer in Malaysia in terms of revenue. Senheng has embarked on Business Intelligence in 2004, Digitalization in 2015, and initiated a Seamless New Retail business strategy in 2017. With 2 major brands – Senheng and senQ, Senheng focuses on neighborhood shop-lots while senQ focuses on shopping malls to capture different market segments. In pursuit of its recent business direction as a territory champion, Senheng has invested large amounts of resources to uplift and upgrade its retail outlets. Senheng has achieved an operating revenue of RM1.3 billion in 2020 and is expected to list on the Main Board of Bursa Securities in early 2022.
Challenge
Senheng was aiming to boost the local economy and help local small and mid-size enterprises (SMEs) by allowing them to tap into the 3 million-strong PlusOne member database with the B2B2C S-Rewards Centre. At the same time, the company wanted to reward Senheng PlusOne members with great S-Coin cashback. Senheng needed a reliable cloud platform operator partner to synergize its S-Rewards Centre operations under a B2B2C business model.
Why Alibaba Cloud
Alibaba Cloud's Terminus B2B2C was chosen as the base platform to develop Senheng's S-Rewards Centre. Together with Terminus team, Alibaba Cloud offered dedicated consultation and best practices sharing to assist in identifying business requirements and defining the ideal operating model for the new S-Rewards Centre B2B2C Platform. Furthermore, tailored workshop and training sessions were designed to enable local partners in delivering, customizing and supporting Terminus B2B2C Platform.
Architecture
Alibaba Cloud's Terminus solution
comes with advanced B2C, B2B2C and O2O (offline-to-online) capabilities, allowing Senheng customers to migrate their operations online and manage orders and deliveries efficiently on a single online platform. It enables Senheng to manage their loyalty programs – in terms of acquisition, retention and engagement – more effectively. With the launch of the new S-Rewards Centre, PlusOne members can now shop and earn great S-Coin cash back rebate across a wide variety of products. P1 members can also earn S-Coins not only from Senheng but also from the Rewards Centre through the Super App. The successful implementation of the platform has improved the customer return rate for Senheng retail stores.
Looking Forward
Utilizing Alibaba Cloud's retail solution Terminus, Senheng aims to streamline its business operations across both online and offline commerce channels by integrating them all into one single online platform, creating an omni-channel approach for a distinctive customer experience. Senheng looks forward to further developing and growing towards building an ecosystem that benefits Senheng's PlusOne members, partners and suppliers. By leveraging Alibaba Cloud's services and technology, Senheng hopes to transform themselves from being a consumer electronics retailer into a super app ecosystem.
Featured Products
Alibaba Cloud enables digital retail transformation to fuel growth and realize an omnichannel customer experience throughout the consumer journey.
Snapshot
By leveraging Alibaba Cloud's services and technology, Senheng hopes to transform themselves from being a consumer electronics retailer into a super app ecosystem.
Product/Solution Used
View More Solutions