Technology
Americas
SME/Startup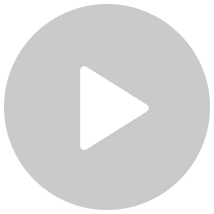 Alibaba Cloud helped AppsFlyer with the ability to understand China's operational context, ICP licensing and gave them the ability to utilize infrastructure inside China for the benefit of its customers.
About
Appsflyer
AppsFlyer is the world's leading mobile attribution and marketing analytics platform. AppsFlyer helps application marketers around the world make better decisions daily. Some of the biggest apps across the globe rely on AppsFlyer for their portfolio of data analytics and monitoring software that does everything from User Acquisition Attribution, Retargeting Attribution, TV Attribution, and Deep Linking with OneLink.
The Challenge
To support customers in China, AppsFlyer needs a reliable, flexible and stable Cloud platform. Besides, AppsFlyer is a data-driven company, often supplying computing and analytical power for customers all over the world. In short, Appsflyer needed a platform that could handle all sorts of data computation as well as advanced attribution algorithms.
Why Alibaba Cloud
Enter Alibaba Cloud, for Appsflyer, Alibaba Cloud provided a platform both inside and outside of Mainland China and the stability, reliability, and accessibility they needed in China.
By taking advantage of Alibaba Cloud products such as Elastic Compute Service (ECS), Server Load Balancer (SLB), Object Storage Service (OSS), Virtual Private Cloud (VPC), Web Hosting and ExpressConnect, Appsflyer was able to set up a website in China quickly, have a reliable VPN tunnel to its headquarters, and the scalability to meet growing business demands. Alibaba Cloud also provided them with ICP support, making an otherwise exhaustive process much more manageable.
Looking Ahead
Before the adoption of Alibaba Cloud, it was daunting for AppsFlyer to enter the Chinese market. However, Alibaba Cloud helped AppsFlyer to improve its customer experiences, better connect with Chinese clients, and expand their business.
Snapshot
Before, entering the Chinese market seemed daunting for AppsFlyer, but Alibaba Cloud helped improve customer experiences, better connect to Chinese clients, and expand their business.
Product/Solution Used
See all products