Manufacturing
Asia Pacific
SME/Startup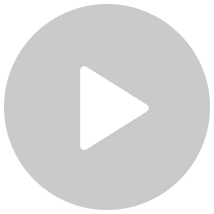 "In the beginning of the pandemic, we were one of the first local companies to provide masks online. Through the comprehensive cloud solutions provided by Alibaba Cloud, we successfully supported a peak of 1.4 million visitors with our architecture. To date, our membership system has more than 700,000 registered members. By leveraging the cloud-based integrated membership system, we can manage our customers more effectively."
Tong Ka Fai
Co-founder of Mask Factory
About Mask Factory
Mask Factory is mainly engaged in the production and sales of non-woven masks. Currently, there are about 20 production lines with a monthly production capacity of 2 million masks. Mask Factory is the first batch of local manufacturers to launch into the Hong Kong market, hoping to provide customers in Hong Kong with high-quality anti-pandemic masks. At the beginning of the business, a "restricted purchase" policy was adopted to ensure a sufficient supply of masks for the public. As the supply of masks in Hong Kong increased, the company actively promoted customized print and cartoon masks to avoid "pandemic fatigue".
Challenge
Owing to the urgency of the project, Mask Factory had to set up a sales platform within two months, and scale up its website performance to be able to handle sudden and high spike in traffic. The expectation from the sales platform was also to meet the special marketing needs such as pre-sales of suits and more.
Mask Factory required real-time sales data to plan the factory's production, purchase material as per the plan, and analyze massive amounts of data for reporting. It also required scalable infrastructure and Cloud service provider to ensure seamless customer experience and consistent sales
Why Alibaba Cloud
Mask Factory estimated the surge in website traffic and needed to find a solution that can support high concurrency scenarios and high traffic of the online store. Their search ended with Alibaba Cloud's stable and reliable cloud offerings with a rich retail support. Moreover, Alibaba Cloud's professional and comprehensive after-sales and technical support made their decision even easier.
Architecture
Mask Factory leveraged Alibaba Cloud
Elastic Compute Service (ECS)
,
Server Load Balancer (SLB), Application Load Balancer (ALB)
,
ApsaraDB for Redis
, and
PolarDB
core services to enable fast and simple setup. This enabled Mask Factory to concentrate on their key business. The surge in traffic was also managed by the cloud infrastructure of Alibaba Cloud. Moreover, Alibaba Cloud native Redis also helped to improve the login and registration process, which in turn led to increased membership. after multiple login tests, PolarDB has significant perfoemance compare with traditional database SQL, and increase by 20% ~ 30% performance.
Looking Forward
The structure of Alibaba Cloud and the e-commerce solution of its partner — Sampras, allowed Mask Factory to successfully handle a peak traffic of 1.4 million people; approximately one-fifth the population of Hong Kong. This success was also a meaningful feat for Mask Factory as it brought timely protection to the public.
In the future, Mask Factory will actively focus on promoting products in the European and American markets. It will also launch more global sites. Mask Factory believes that Alibaba Cloud's efficient cloud and network security technology will enable them to expand their digital footprints and enter the global markets in a faster yet secure manner.
Snapshot
Alibaba Cloud's innovative solutions enabled Mask Factory to cope with traffic spikes and enhance user experience.
Product/Solution Used
View All Products