Technology
Asia Pacific
SME/Startup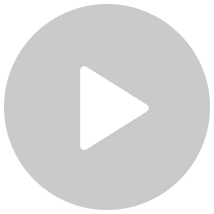 "User friendly interface, and so far, we have enjoyed reliable and almost 100% uptime services for our solution. Alibaba Cloud provides us with cost effective solutions that we can pay as we use."
About Comm360
Comm360 is a leading telecommunications system integrator and solution provider in Singapore. It offers world-class enterprise solutions to customers, including, but not limited to PTT360 push-to-talk software, ROIP gateway, WIZYMM, mobile encryption, workforce safety, and asset tracking.
Comm360's push-to-talk (PTT) solution enables global businesses to improve communication with the remote workforce, maximize productivity, and reduce costs. Some of the reputed clients of Comm360 include Changi Airport Group (CAG), Automobile Associations of Singapore (AAS), SBS Transit, and Gardens by the Bay.
Challenge
Comm360 was looking to modernize its infrastructure and leverage cloud for worldwide coverage. Initially, Comm360 was using dedicated physical servers to host its PTT applications. However, with this approach, it was difficult to scale up resources on demand to cope with traffic spikes or fluctuations. Moreover, the physical servers were not reliable and posed a significant risk of failure at any given time. Migrating the workloads from an on-premises infrastructure to the cloud became inevitable for Comm360 to improve the performance and availability of its solution.
Why Alibaba Cloud
Comm360 was looking for a technology partner who could help them seamlessly migrate to the cloud and build an infrastructure that was scalable, secure, and reliable at the same time. Their search ended with Alibaba Cloud as it offers world-class cloud solutions that guarantee maximum uptime, security, and performance. Moreover, the Comm360 team are already familiar with Alibaba Cloud services, and the efficient service and user experience encouraged Comm360 to choose Alibaba Cloud as its preferred cloud migration partner once again.
The presence of Alibaba Cloud's data centers in 25+ regions worldwide helped Comm360 host its applications seamlessly with minimum latency and top-grade performance. Moving to the cloud helped Comm360 to easily upscale resources at any time as required.
Architecture
Comm360 leveraged Alibaba Cloud
Elastic Compute Service (ECS)
and
ApsaraDB for RDS MySQL
while migrating from the physical server to the cloud. ECS offered them fast memory and the latest CPUs to power up their PTT solution and obtain faster results with low latency. It was easy to set up with just a few clicks and offered the flexibility to scale capacity up or down based on real-time demands. At the same time, RDS offered Comm360 a complete suite of database operation and maintenance solutions such as disaster recovery, backup, restoration, monitoring, and migration. With both these solutions, Comm360 was able to ensure high availability and high performance for its services at all times.
Looking Forward
Comm360 was able to benefit significantly from Alibaba Cloud's reliable solutions, offering it with 100% uptime services for PTT solutions. Moving forward, Comm360 will continue to leverage Alibaba Cloud solutions and products to achieve their business goals.
Featured Products
Elastic and secure virtual cloud servers to cater all your cloud hosting needs.
A fully hosted online database service that supports MySQL 5.5, 5.6, 5.7, and 8.0.
Snapshot
Alibaba Cloud helped Comm360 with a seamless cloud migration ensuring security, stability, reliability, and scalability.
Product/Solution Used
View More Solutions