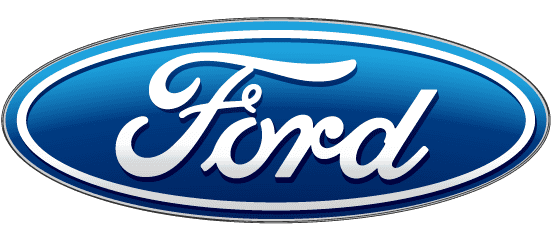 Automotive
Technology
Enterprise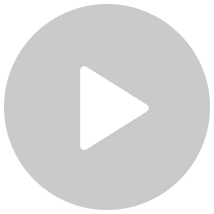 We are impressed by Alibaba Cloud's scalable and flexible technology and its strong ecosystem that enables us to rapidly deliver customized digital solutions for our Chinese customers. We value Alibaba Cloud's local market insights and reliable technology as it supports our "In China, For China" strategy.
Robert Hou, Director, Mobility Platforms and Products, Ford Asia Pacific
About
Ford
Ford is one of the largest automotive companies in the world. Founded by Henry Ford in 1903, it is also one of the oldest. With a rich automotive and technological history, we have Ford to thank for revolutionary innovations such as the moving assembly line, the Model T automobile and the V8 flathead engine to name a few. But their history of innovation doesn't stop there. Ford, was also one of the first automotive companies to embrace digital transformation. Leveraging different solutions around the world, in China they partnered with Alibaba Cloud as a platform to go digital.
Challenge
The global auto industry is undergoing a significant transformation that is driven by four major trends - electrification, connectivity, autonomous vehicles, and shared mobility. These trends are changing the way consumers shop, buy, own and service cars.
China is not only the world's largest automotive market, but it is also one of the biggest and most dynamic digital markets. Chinese customers are rapidly embracing new digital technologies including smarter vehicles and powerful new digital services that are all designed to make life easier for consumers. Ford needed to deliver customized digital solutions to meet the needs of these fast-paced, "always on" Chinese consumers. To keep up with their growing consumer base, Ford adopted a variety of technological solutions that are specifically tailored to meet the needs of Chinese shoppers , whether it is buying a new car, bringing the vehicle in for scheduled maintenance, or finding the fastest way to work.
Partnering with Alibaba Cloud enables Ford to rapidly deliver customized digital solutions for Chinese customers that enhance their connectivity and mobility experiences.
Deployment
Using Alibaba Cloud's mid-end platform solution, Ford built a new digital platform called "Ford Mall" in less than six months thanks to the speed, scalability, and flexibility of Alibaba Cloud technology. Ford Mall offers a new channel for prospective consumers to access Ford vehicle information and services, including make and model details, dealer showroom locations and pricing. Consumers can also make an online booking for a test drive at their local Ford dealer and connect with online customer service representatives to answer specific questions. The platform not only helps Ford improve its online customer experience but also provides a new opportunity for Ford to connect with its customers, making it easier to find and visit a nearby dealer. Alibaba Cloud provides Ford the flexibility to build and customize a platform that maintains Ford's brand DNA and also allows for quick upgrades to optimize the online experience.
Ford recognizes that customers in China value infotainment software that is customizable and tailored to their daily needs, particularly when it's displayed on large screens. The 2019 Ford Kuga features a new in-vehicle infotainment system with many smart functions, including natural language understanding and remote controls – and it's entirely powered by Alibaba Cloud's AliOS operating system. Drivers will also be able to easily access information and services not just within Ford's ecosystem but Alibaba's as well.
Ford-owned subsidiary Autonomic has brought the Transportation Mobility Cloud (TMC), the world's leading transportation and mobility solution for connected vehicles, to China through a partnership with Alibaba Cloud. The TMC is an open cloud-based mobility platform that provides data and infrastructure for developers to quickly build value-added software programs for connected cars. For instance, utilizing the TMC, developers can create applications that can help residents plan transit journeys, manage a large-scale fleet for a ride-hailing business, and even route self-driving cars on busy streets.
Alibaba Cloud's robust ecosystem allows Ford to rapidly deliver customized digital solutions to meet the diverse needs of its customers in China. Beyond technology, Alibaba Cloud also supports Ford's "In China, For China" strategy. It helps Ford better understand Chinese consumers' preferences and behaviors. For Ford, this means being able to deliver what consumers want at "China speed."
Looking Ahead
Together with Alibaba Cloud, Ford is developing new ways to understand and more effectively reach its target customers. To achieve a sustainable competitive advantage in the market, Ford will not only continue to redefine how consumers shop, buy, own and service vehicles, but also work with partners to provide innovative solutions that can address mobility challenges for today, tomorrow and in the future.
Featured
Products
VPN Gateway is an Internet-based service that establishes a connection between a VPC and your on-premise data center.
China Gateway is one of Alibaba Cloud's flagship solutions that helps customers in all sectors to tap into and scale up in China.
Snapshot
Ford and Alibaba's strategic collaboration will help support the evolution of a sustainable mobility ecosystem in China. Ford is committed to exploring new collaboration opportunities to deliver better connectivity and mobile experiences for Chinese consumers.
Product/Solution Used
See all products