Technology
Indonesia
Enterprise/Public Sector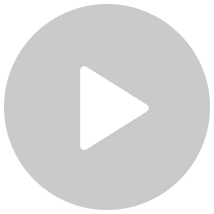 "Tokocrypto has officially registered at the Indonesian Ministry of Trade's Commodity Futures Trading Regulatory Agency (Bappebti) and became the first crypto trading company registered at the government agency."
About Tokocrypto
Tokocrypto
debuted in 2018 as a crypto exchange platform in Indonesia led by Pang Xue Kai (Founder and CEO).
Tokocrypto
has officially registered at the
Indonesian Ministry of Trade's Commodity Futures Trading Regulatory Agency (Bappebti)
and became the first crypto trading company registered at the government agency. Currently, the company has grown by forming a crypto-based digital business ecosystem.
In November 2020, Tokocrypto launched Android and iOS apps to make it easier for customers to buy and sell crypto assets anytime and anywhere. As of December 2021, the Tokocrypto app has been downloaded 2 million times.
At the end of 2021, Tokocrypto recorded more than 2 million registered users, up 8x from 250,000 users in 2020. The daily trading value of crypto assets at Tokocrypto grew by 754% and has reached more than $191 million (equivalent to IDR 2.7 trillion). There are more than 200 tokens/coins traded on Tokocrypto. Currently, Tokocrypto has the most tokens (compared to the 15 official exchanges registered at Bappebti).
Tokocrypto
is committed to expanding the use of blockchain technology in Indonesia by presenting TokoVerse, a blockchain ecosystem that includes
TKO
(Indonesia's first local crypto project with a hybrid token CeDeFi),
T-Hub
(a hub for crypto and blockchain communities),
TokoMall
(the NFT marketplace platform),
TokoCare
(a blockchain-based CSR program), and
TokoLabs
(an incubator and accelerator program that drives blockchain business and innovation in Indonesia).
Challenge
Tokocrypto is applying a modular architectural approach amid the growing product ecosystem in Tokocrypto. The modular model allows them to create a unified system with separate modules between apps, which impacts reliability and availability. They require the proper infrastructure support to support the development strategy. The requirements are listed below:
●
All-in-One
: Tokocrypto is seeking a home for its infrastructure with a comprehensive solution for its services.
●
Compliance
: As a FinTech provider, Tokocrypto is bound to strict local regulations, so it would need services that already comply.
●
Scalability
: With uncertain demands in virtual coins, Tokocrypto needs to always be prepared whenever there is a spike in the market.
●
Cost-Efficiency and Reduced O&M
: Tokocrypto needs to transform its infrastructure from monolithic to microservices and services to support its strategy. At the same time, with limited resources, Tokocrypto would like to ensure the O&M is taken care of, so it can focus on business.
Why Alibaba Cloud
Facing the current challenging situation, the ability to adapt to meet customer needs is a must. With Alibaba Cloud's exceptional global track record of providing innovative, reliable, and secure cloud computing capabilities along with its growing presence in Indonesia, collaborating with Alibaba Cloud was an ideal option for Tokocrypto because Alibaba Cloud could fulfill its four essential needs:
1. A comprehensive solution to meet its needs
2. A Container Service for Microservices
3. Apsara Database, which can reduce O&M in a self-built database
4. PolarDB, an elastic database to help streamline its database resource
Architecture
Tokocryto chose Alibaba Cloud because of its flexibility in terms of initial costs. Furthermore, Alibaba Cloud focuses on compliance, which is mandatory for FinTech companies.
Tokocrypto's business applications run on
Alibaba Cloud Elastic Compute Service (ECS)
with a load balancer to balance incoming requests. The load distributed provides high availability in the case of disaster.
Further down the road, Tokocrypto decided to move to microservices, choosing
Alibaba Cloud Container Service (ACK)
. ACK reduces lots of O&M, which consumes most of DevOps resources. At the same time, ACK provides automation and auto scaling to help with any spikes they encounter.
Tokocrypto chose
PolarDB
,
ApsaraDB for MongoDB
, and
ApsaraDB for Redis
for the database. PolarDB provides flexibility and the capability of read/write splitting, which is very important since it runs many databases. PolarDB gives the flexibility to stretch when there is a spike, powerful IOPS due to its design, and cost efficiency compared to other similar services. Running MongoDB and Redis on Alibaba Cloud helps Tokocrypto reduce many resources taken to do O&M and allows employees' resources to focus on business.
Looking Forward
Moving forward, Tokocypto is planning to explore more Alibaba Cloud services, including SMS, security, and big data.
Snapshot
Tokocrypto utilized Alibaba Cloud's highly reliable cloud computing capabilities, comprehensive industry solutions and world-class security and compliances to meet customer needs.
Product/Solution Used
View More Solutions