Technology
Asia Pacific
Enterprise/Public Sector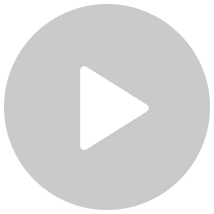 "All in all, we've been very impressed partnering with Alibaba Cloud and, looking into the future, we hope to strengthen our cooperation and offer even better services to our customers globally."
Tony Chou, Vice President of China HP Co., Ltd. & General Manager of GCN Personal Systems
About HP China
HP entered China 35 years ago and ever since it has positively contributed to the development of Chinese economy. Starting from a little garage from Silicon Valley, over time it has grown to become the world's leading technology company in printing and personal systems. Its vision remains to create technology that makes life better for everyone, everywhere.
Challenge
HP has a large product portfolio with a global customer base, which requires a world-class service to help customers optimize their experiences through digitalization. As its business continues to grow, the volume of customer enquiries also increases extensively. Given the range of products, as well as the increasing need for prompt services by its customers globally, HP needed to optimize its traditional remote support model.
Previously, the call center agent had to handle service requests via phone or email manually. Given the sheer volume of customers, from both corporate and individual clients as well as the increasing complexity, it needed to transform its traditional call center into a faster, more cost-efficient service that utilizes cloud technology and artificial intelligence.
Why Alibaba Cloud
HP China's Cooperation with Alibaba Cloud
To that end, HP China started its strategic cooperation with Alibaba Cloud in 2019. It has conducted an open process of assessing potential partners to establish the next generation of HP virtual service hub. Owing to Alibaba Cloud's status as the leading public cloud service provider in Asia, along with its strong product capabilities in AI and a robust ecosystem, HP can offer better services to its customers throughout the region with this partnership. This has been especially useful in helping customers accelerate their digital transformation, especially given the pandemic situation.
Architecture
Alibaba Cloud's Solution and Value
Leveraging Alibaba Cloud's powerful AI engine, HP China optimized its service resource allocation. With
Intelligent AI robots
answering customer enquiries in a more automatic manner, its employees could spare their time on more sophisticated tasks. If a robot is unable to solve the problem immediately, it can escalate the problem to more suitable personnel to handle it. Ultimately, this greatly enhanced efficiency, saving more cost while improving the customer experience.
In addition to the automatic response, the
Intelligent Robot
service can also answer phone calls, analyzing customer issues through audio or video. Depending on the enquires, the robot can solve the problem directly or assign it to a corresponding team member.
Intelligent Robot
can also create records of incoming enquiries and automatically create a system ticket.
In general, Alibaba Cloud has offered HP China a comprehensive, end-to-end AI customer service solution with four outstanding features: Omni-channel Touch Point, Full media Interaction, Intelligent Customer Service, and Full Information Management. This solution allowed HP China to improve its efficiency, raise its service standard, and improve user experience while reducing operational costs.
Looking Forward
All in all, HP China has been very impressed with its partnership with Alibaba Cloud. Looking into the future, it hopes to strengthen the cooperation and offer even better services to its customers globally.
Featured
Products
A dialogue platform that enables smart dialog (based on natural language processing) through a range of dialogue-enabling clients
Snapshot
Alibaba Cloud offers HP China a comprehensive, end-to-end intelligent customer service solution to help it rapidly scale up while remaining cost-efficient.
Product/Solution Used
Product/Solution Used