SPEAKERS
Claudine Ang
Head of Marketing
Alibaba Cloud, Singapore
With close to 20 years of marketing experience, Claudine manages the overall marketing for regions – Singapore, Thailand, Myanmar and Cambodia. Prior to this, she has accumulated vast experience in the events services industry where she has played an instrumental role in launching new technology shows.
Edy Susanto
Business Development Director
Alibaba Cloud, Singapore
Edy is an experienced business development director at Alibaba Cloud with comprehensive knowledge and understanding in solution selling and market development for Analytic, Digital Transformation and Automation and FinTech products.
Nikesh Gogia
Solutions Architect
Alibaba Cloud, India & Singapore
With over 14 years of technical experience in places like IBM and Siemens, Nikesh has been in Alibaba Cloud for the last 4 years taking care of Industry Solutions for the Singapore Region.

Weishan Ang
Database Architect
Database Expert, Singapore
Wei Shan has over 9 years of working experience as a Database Engineer on Linux platform. He started off his career as a DBA, working in various industries. 5 years ago, he started working with open-source database technologies. Currently, he works in Alibaba Cloud as a Database Architect, helping customers in adopting Cloud database technologies.
Siddharth Pandey
Solutions Architect
Alibaba Cloud, Indonesia
A veteran in the cloud industry, Siddharth is a Solutions Architect at Alibaba Cloud for around 3 years and specializes in cloud infra, devops and media solutions.

Tan Shi Hui
Country Manager
Technode Global
Shi Hui is an early global team member is responsible for Chinese tech media TechNode's expansion and growth in Southeast Asia, implementing the company's strategic direction and bridging China with the rest of the world.
Graduated with an MBA from University of Leicester and a Certified Information Systems Security Professional (CISSP), Vince Chew is a IT veteran with over 20 years of proven track record in designing, delivering and managing tech enabled businesses.

Michael Lee
CEO
SCash Global
Leading the Singapore team, Michael is the CEO of SCash Technologies, a Singapore-based software company , a pioneer in intelligent digitization mobile, cloud based, data driven solution.
Nishu Goyal
CPTO
LIDO Learning
An accomplished technologist and skilled leader, Nishu is the CPTO at LIDO where he helps transform visions into reality with pragmatic development solutions.

Andy Hoon
CEO
Kim San Leng
Andy oversees Singapore's coffee shop chain Kim San Leng (KSL), which has made its mark at over 30 locations all over Singapore.
Sign up for Cloud Academy Day Today
Dive deeper into cloud fundamentals at our training conference!
Register Now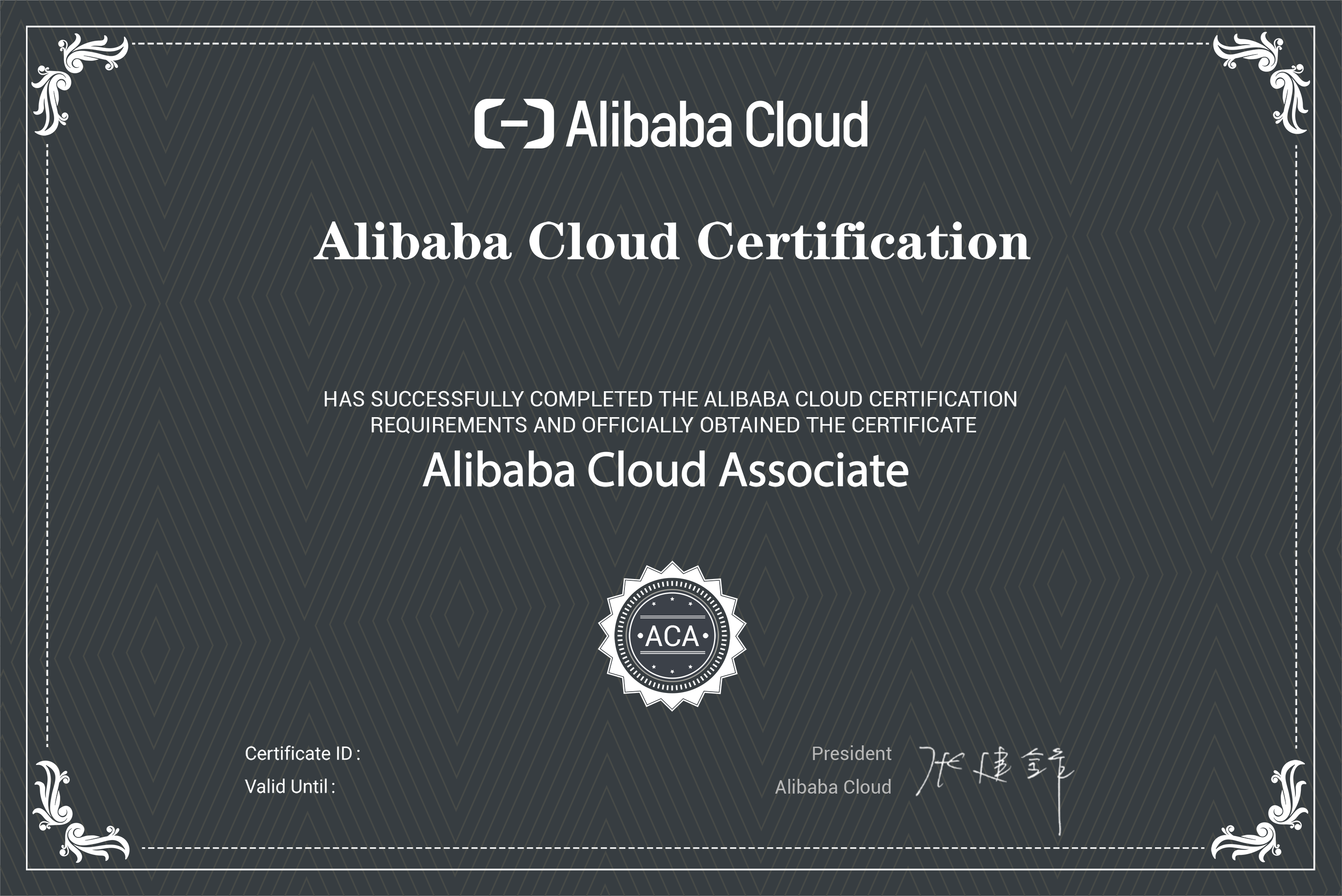 FREE ACA Certifications & Academy Membership!
Showcase your cloud expertise with FREE Alibaba Cloud Associate Certification worth USD 650. Also, sign up for continuous learning with a FREE membership to Alibaba Cloud Academy and add an edge to your profile.

You can also test your knowledge on cloud fundamentals NOW and get recognized with a free e-certificate!
Note: A valid Alibaba Cloud account is required to claim these benefits.
Recommended Products