Advantages & Benefits
Professional Support
Alibaba Cloud provides an ICP filing system and ICP app as platforms to simplify the ICP application process for customers.
Extensible Services
Alibaba Cloud provides diverse services, including ICP consulting and maintenance services.
Dedicated Experts
We provide experts to assist you throughout the ICP filing process including process consultation, document preparation, and application submission.
Our Core Services
Core Services
Domain real-name verification consultation
Key materials collection consultation
ICP filing upload consultation
ICP filing result consultation
One year ICP filing maintenance service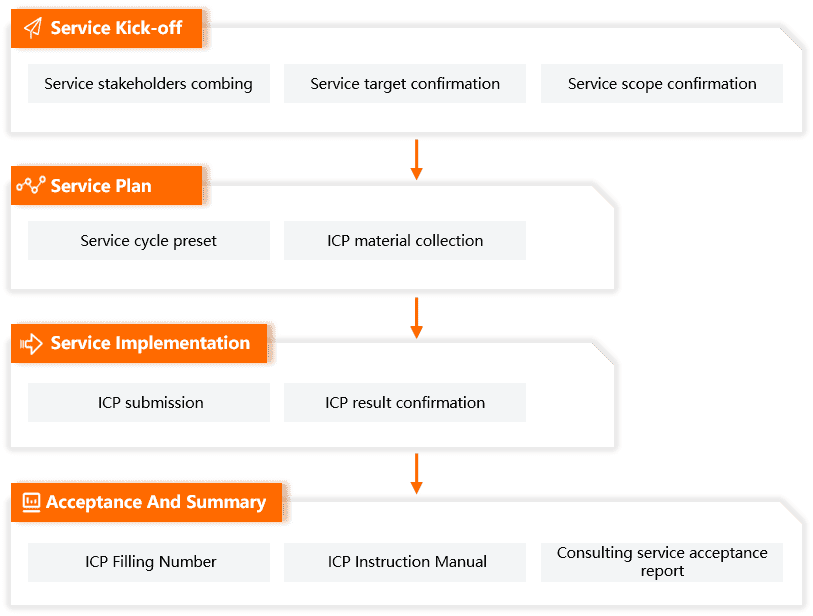 6-Step Process
Communication of Requirements
Scope of Service
Recommended Services



Alibaba Cloud After-Sales Support
Alibaba Cloud offers highly flexible support services tailored to meet your exact needs.