How to Register for an ICP Number
If you host a website in China, on Alibaba Cloud or anywhere else, Chinese law requires that you obtain an Internet Content Provider (ICP) number and display it on your site.

If you don't get one, or if you are found to be operating your site outside the terms of your certification, you risk being formally ordered to obtain one by China's Ministry of Industry and Information Technology (MIIT) and your hosting provider. If you subsequently fail to comply with their request your site can be shut down without notice.

Not having an ICP number could obviously cause disruption to your business so it makes sense to apply for one as soon as you start working with Alibaba Cloud to host your sites or servers.

The ICP application process can all be done online – you will find the website at this link. However, it is only available in Chinese characters, and all documents must be submitted in Chinese.
But do not panic. If you don't have the necessary language skills, it's not a problem. Alibaba Cloud will help you with the whole process. Have a look at the Alibaba Cloud ICP page to see what's involved. Also, read the following for an overview of what you need to do.
You can start work on the ICP application process while your site is being developed and while you are setting up your server infrastructure on Alibaba Cloud. You do not need to wait for the ICP number before you purchase and commence development. Once your website has been approved for ICP registration, your website may then go live.

Final approval from the Chinese Public Security Bureau (PSB) is also required for all ICP applications. You will need to submit your PSB application once you have your ICP number, and within 30 days of your website going live.

There are two levels of ICP certification, depending on whether your website is purely informational or if it is commercial (that is, whether you will be accepting digital payments for goods or services).

Regardless of whether your website is commercial or not, you need to apply for the first level, known as an ICP Filing. If your site is commercial then you also need to apply for an ICP Commercial License in addition to the ICP Filing.

Note that an ICP Commercial License is not granted to applicants that don't have a permanent legal business presence in China, so you will probably need to work with an established Chinese partner company if you need an ICP Commercial License.
Can I Avoid Getting an ICP Number?
Possibly. If your site is hosted in Mainland China, then you need an ICP number and there is no way around that. However, if your company is relatively small and your anticipated traffic levels are modest, consider hosting in Hong Kong instead. Alibaba Cloud offers the choice of hosting in either location so you can choose the one which best suits your needs.

If you are primarily targeting the Mainland China market, hosting your site in China will provide better connectivity and reliability. So it should be your preferred option if possible.
What If They Are Not My Servers?
It doesn't make a difference. If you host content in Mainland China then you need an ICP number, even if the servers are not yours. So, systems that run on virtual servers, such as Alibaba Cloud ECS instances, need an ICP number, as do sites hosted on services such as Alibaba Cloud Web Hosting, or files hosted on a China-based Content Delivery Network (CDN) or Object Storage Service (OSS).
So Where Do We Start?
Contact Alibaba Cloud, and we will guide you through the various stages of the application process. The online journey begins at the ICP page.
You can also initiate one-to-one contact using Contact Sales to get in touch with the ICP team.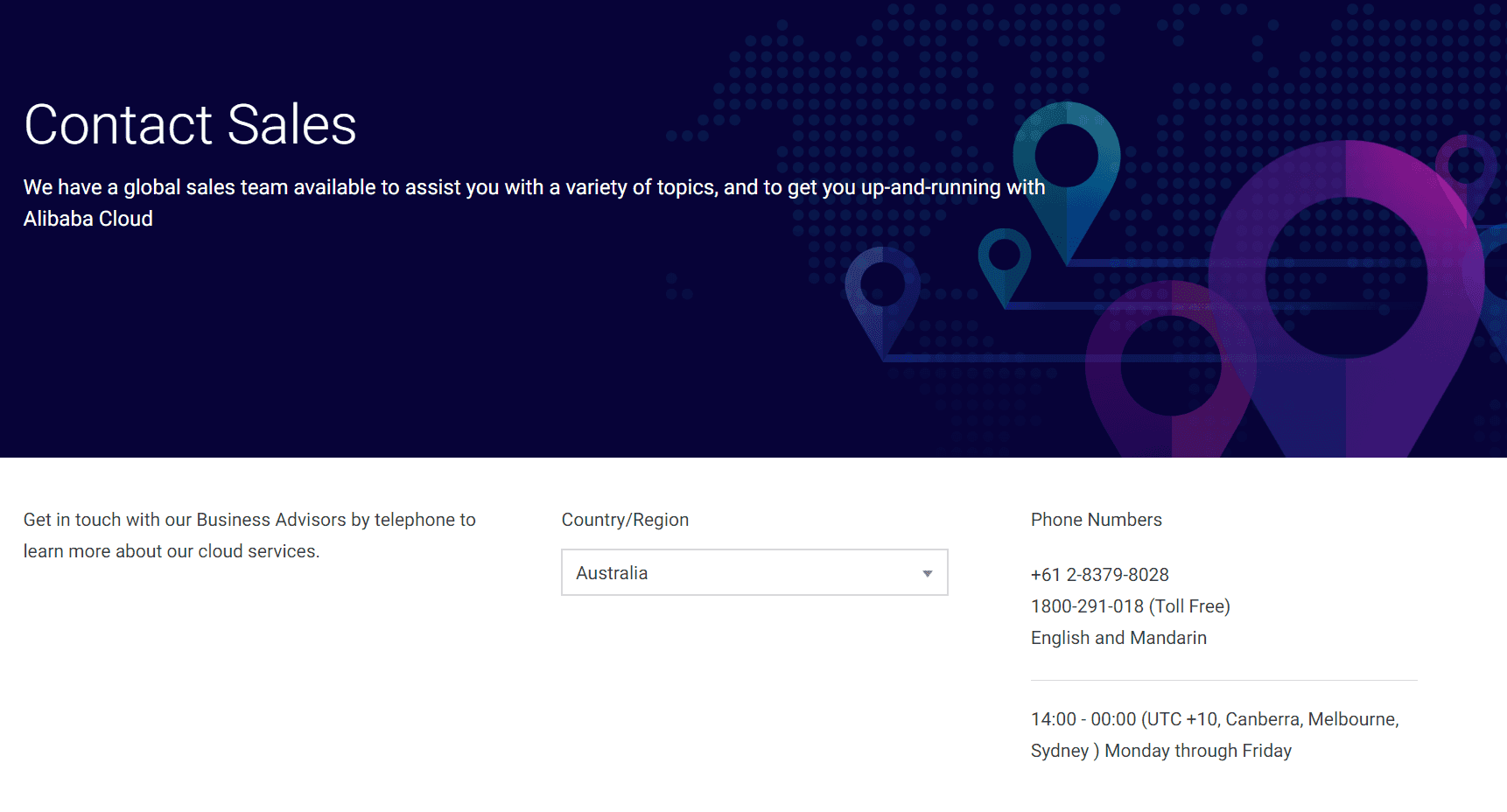 Next, the team will gather the required information and documents from you, which we will then submit on your behalf. The submission will be made to the local branch of China's Ministry of Industry and Information Technology (MIIT) in the province or municipality where your business is registered, which is what the law requires.

The initial document check by our team normally only takes one to two days, and if any problems are found, you will be notified. Once everything is checked, your documents will go to the MIIT.

Confirmation of your submission, and details of any problems found within your application, will be sent by text message and only to a Chinese mobile number. So, make sure you have a Chinese cellphone number.
How Long Will My Application Take?
It takes around 20 days to apply for, and receive, an ICP Filing. An ICP Commercial License takes approximately 60 days.
What Documents Will I Need?
Before you start the application process, you should prepare the necessary documents. For an ICP Filing you will need:

• The business license of the company, or organization code
• A valid ID certificate of the person in charge of the business office in China
• A valid ID certificate of the person in charge of the websites (Non-Mainland Chinese citizens can use passports)
• A photo of the person in charge of the website, against the official backdrop image
• A completed "Filing Authenticity Verification Form" (you can find this form on the Alibaba Cloud ICP Application Portal)
For an ICP Commercial License you will also need these additional documents: • A copy of the original business license in China, with company seal
• Official name of company
• Registered address of company
• Names of the investors
• Type of company
• Contact person's ID card number
• A mobile phone number
• Office phone number
• Contact email address
All of the documents and forms must be completed in Chinese characters; English is not accepted. There are also strict rules about the composition of the ID photographs and the applicant's attire. You cannot wear red or blue, for example.

MIIT normally requires that photos are taken in the office of the hosting service provider. However, Alibaba Cloud can send you a photo backdrop with its logo so that you can take the photos and upload them. This is a free service but be aware that the photo backdrop can only be shipped to addresses in Mainland China. You can request it via Contact Sales.
Does It Matter Where My Domain Is Registered?
When you apply for your ICP number you will need to supply a copy of your domain name's registration certificate. You can normally obtain this in printed form, or as a download, from the company through which you registered the domain.

Domains registered in China include additional pertinent information in the registration certificate that is not offered by registrars in other countries. So, you should try to register your domain name in China if possible. In addition, certain regions in China, including Beijing, require that your domain be registered in Mainland China in order to be eligible for ICP registration. If you haven't done this and the domain is already registered, consider transferring your domain name registration into a Chinese registry such as Alibaba Cloud - see Transfer-In for more information.
What Happens When I Get My ICP Number?
Once you have been issued with your ICP number, you need to display it in the footer of your website. Alibaba Cloud will be able to advise you on this. You also need to ensure that you keep the registration details up to date with MIIT. For example, if your webmaster changes, then you will need to supply the details of whoever takes over the role.
In Summary
If you are operating a website that is hosted in Mainland China, or if you are considering doing so, then you need ICP registration. If you have not started the process of applying for one, then you should begin this process several months before your expected launch date.

Even if you don't speak Chinese, it's not difficult – just contact Alibaba Cloud at this link and our experts will be able to help you.