Education
Asia Pacific
Enterprise/Public Sector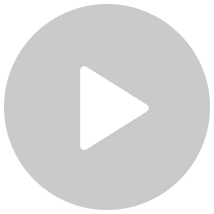 "We found a great partner in Alibaba [Cloud] who could offer a solution. They have world-wide expertise when it comes to cloud-based systems tailored to the clients' needs."
Sanit Kumar,
ISPM Infrastructure
About University of Auckland
Established in 1883, Waipapa Taumata Rau, University of Auckland is New Zealand's largest university by enrolment, hosting over 44,000 students across all campuses. The QS World University Rankings consistently rank the University of Auckland within the top 100 globally. The University offers over 150 undergraduate subjects as well as 130 postgraduate programs. The University currently hosts over 6,000 international students from across the globe.
Challenge
With many of their international students unable to return to New Zealand in the beginning of 2020, the University of Auckland needed a clear strategy to reengage their international students and continue to teach via their online teaching system. Although the online teaching portal was available, there were a lot of challenges which resulted in reduced access to the online teaching portal for those students who remained overseas. It was imperative that the University find a solution to increase the accessibility of the online learning systems for these students.
Why Alibaba Cloud
The unique ability of Alibaba Cloud to provide cloud-hosted services across Asia provided the University of Auckland with a versatile method to connect overseas students with the University's education services. Long lead times to deploy physical infrastructure were avoided as the solution was entirely cloud-based. Not only was implementation incredibly fast, the solution that Alibaba Cloud provided was highly flexible, allowing the University to scale up and down depending on usage needs.
Architecture
Alibaba Cloud worked with University of Auckland's technical team to design and deploy the solution and has provided ongoing support and guidance in the operation of the solution after it went live. A
Cloud Enterprise Network (CEN)
was put in place which provides a hybrid and distributed global network ideal for enterprise users with high demand on network coverage. The solution architecture was developed to deliver this distributed global network without compromising security protocols. The University network is stable, provides high transmission speed and low latency for end-users and can scale from 40 to over 4,000 students without impacting performance.
Key Results
The University of Auckland was able to decrease latency and increase the accessibility of its online teaching systems for students who were overseas. This solution has even been widely recognised on an industry level, receiving both "Supreme Award Trophy" and "Excellence in Technology Innovation" awards at the 2022 New Zealand Tertiary ICT Awards.
Looking Forward
The University of Auckland will continue to monitor the requirements from students as they continue their studies.
Featured
Products
A global network for rapidly building a distributed business system and hybrid cloud to help users create a network with enterprise level-scalability and the communication capabilities of a cloud network
Snapshot
Cloud Enterprise Network enabling the University of Auckland to deliver faster, more reliable access to existing learning systems for students overseas who are unable to travel to New Zealand.
Product/Solution Used
Product/Solution Used