Retail
Thailand
SME/Startup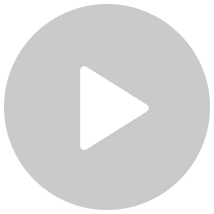 "Collaborating with Alibaba Cloud allowed NaRaYa to maximize its e-commerce sales while ensuring a seamless shopping experience for site visitors. The company will continue to partner with Alibaba Cloud to harness its vast experience in the e-commerce industry and use its powerful solutions to meet its dynamic business demands successfully."
About NaRaYa
NaRaYa (Narai Intertrade Co. Ltd.) is a leading lifestyle brand in Thailand that produces handbags, accessories, clothing, and skin care products for customers worldwide. It was founded in 1989 in Bangkok, Thailand, by Mr. Vassilios and his wife, Ms. Wasna Roongsaenthong.
The company has grown significantly in popularity over the years and currently operates as a fully integrated manufacturer, distributor, and retailer of its brands, serving 18 stores worldwide. As of 2022, NaRaYa has established four sub-brands, which include:
• NaRaYa Silk:
Designed clothing and bags made from silk
• LaLaMa:
Bohemian style clothing and bags
• NaRaYa Tea Room:
Specialty tea shop and light refreshments
• Darivari:
Skincare products
Challenge
Given that NaRaYa has a popular online retail store that caters to domestic and international customers, it needed a powerful website that could efficiently handle traffic fluctuations with fast page load times and smooth navigation. NaRaYa aimed to deploy a high-performance and scalable web hosting server so that its site visitors don't drop off abruptly while navigating between web pages due to poor page load speeds. Investing in a reliable e-commerce hosting solution with built-in caching and security capabilities was paramount for NaRaYa to improve the overall site performance.
NaRaYa also needed to offer a quick, secure, and easy check-out process to drive sales and improve customer satisfaction. A long and complex check-out experience is the biggest conversion killer and can result in a higher shopping cart abandonment rate. In addition, it wanted to incorporate solid security measures to safeguard the website and customers from data breaches, online frauds, and malware attacks.
Why Alibaba Cloud
NaRaYa was looking for a trusted and experienced cloud vendor that could optimize its website's performance, bolster security, and deliver a lightning-fast shopping experience to its customers across the globe. Alibaba Cloud became the preferred partner for NaRaYa, given its wide range of robust e-commerce solutions, practical experience, and know-how in the e-commerce industry.
As the hosting servers can heavily affect a website's overall load speed, Alibaba Cloud provided NaRaYa with highly elastic and scalable virtual cloud servers with fast memory and advanced CPUs that significantly enhanced its website's browsing experience. This prevented users from leaving the website due to unwanted interruptions and delays. NaRaYa further benefited from Alibaba Cloud's stable and reliable content delivery service that accelerated content distribution to its customers from dispersed geographic regions and improved the website's overall response time. NaRaYa also used Alibaba Cloud's scalable storage service to efficiently backup, store, and secure large volumes of its business-critical data, including log files, packaged files, backup files, etc. Moreover, Alibaba Cloud provided security-related support to protect NaRaYa's website, data, and customers.
Architecture
NaRaYa leveraged Alibaba Cloud
Elastic Compute Service (ECS)
, which helped it automatically adjust and dynamically scale the elastic computing resources in response to real-time business needs and sudden traffic spikes. This helped improve the website's performance and overall customer experience.
The company also leveraged the
Content Delivery Network (CDN)
service offered by Alibaba Cloud. With over 2,800 globally distributed edge nodes, NaRaYa was able to accelerate content delivery to global site visitors. As it reduces the load on origin servers, CDN allows NaRaYa to maximize service availability and reduce network latency. Further, CDN's high-performance caching capabilities helped NaRaYa speed up the site loading time for return visitors.
NaRaYa also managed to drastically reduce the workload on web servers with
Object Storage Service (OSS)
, allowing it to securely store large volumes of its website content with enterprise-grade security, backup, and restoration capabilities. OSS also works seamlessly with CDN to cached and distribute content to customers from the nearest nodes. Furthermore, NaRaYa utilized
SSL certificates
for its website to secure its network, protect the sensitive information transferred between two systems, and safeguard its customers.
Looking Forward
NaRaYa is poised to boost business growth and successfully serve customers domestically and internationally with a high-performing and secure online website. Collaborating with Alibaba Cloud allowed the company to maximize its e-commerce sales while ensuring a seamless shopping experience for site visitors. NaRaYa will continue to partner with Alibaba Cloud to harness its vast experience in the e-commerce industry and use its powerful solutions to meet its dynamic business demands successfully.
Featured Products
Elastic and secure virtual cloud servers to cater all your cloud hosting needs.
A fast, stable, secure, and custom content delivery service for accelerated content distribution to users worldwide.
Certificate Management Service (formerly SSL Certificate) allows customers to directly apply, purchase and manage SSL certificates.
Snapshot
NaRaYa successfully optimized the customer shopping experience on its online website leveraging Alibaba Cloud's advanced solutions, services, and strong expertise in the e-commerce industry.
Product/Solution Used
View More Solutions