Technology
Singapore
Enterprise/Public Sector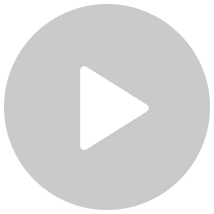 "When we switched to Alibaba Cloud, we were deeply impressed, especially with ECS and RDS. We have better communications with Alibaba Cloud and its services, as our R&D team is based in China. After working with Alibaba Cloud for eight years, we have built a strong and tacit understanding together."
Robin Ma
Managing Director, BES Global
About BES
BES Global Pte Ltd
is a digital application and platform development company established in 2015 and has been providing an integrated digital delivery system since 2019. BES has subsidiaries in Singapore and Hong Kong.
BES is a go-to platform that connects all stakeholders in a construction project and allows seamless collaboration. BES's solutions are designed to cover all construction aspects, including construction operations, fabrications, asset delivery, and management.
BES aims to provide users with a comprehensive set of insights (such as safety, quality, and progress) with analytic capability to keep them up to date with the latest market trends and help them make sound business decisions.
Challenge
As a fully digitalized platform for project management, BES's data source is cloud-based. BES needs IT deployment and architecture that can match its business model to support its business development. In the early stage of BES's entrepreneurship, it tried several months of EC2 products from other cloud computing vendors but faced the following challenges:
1.
Need to further improve connection between Mainland China and overseas locations.
2.
BES was looking for an annual subscription payment mode. When the BES's business was starting, they did not know how to calculate the entire traffic required by themselves.
3.
Most BES technicians are Chinese, and language support is necessary for daily problem-solving.
Why Alibaba Cloud
Alibaba Cloud's solid infrastructure, which includes 29 global data center regions, 88 availability zones, and more than 3,200 CDN nodes across more than 70 countries, was a key reason for BES Global to partner with Alibaba Cloud.
BES Global also took Alibaba Cloud's brand influence, comprehensive product suite, track record (in cloud computing, cost-effective service, and timely technical support), and stable network globally with guaranteed bandwidth and reliability into account when choosing it.
Architecture
BES Global uses Alibaba Cloud's infrastructure, which is designed to be robust and fault-tolerant. It offers multiple availability zones, ensuring the system remains accessible and operational, even if one zone experiences issues.
BES uses
ECS
and
RDS
. Both provide an elastic infrastructure that allows BES to scale up or down quickly according to their needs. They can provision more resources during peak traffic periods and scale down during low traffic periods, ensuring optimal resource utilization.
Moreover, ECS and RDS come with built-in security features (such as
Virtual Private Cloud (VPC)
,
Security Group
, and
encrypted data transmission
). These features help ensure BES's data and applications are secure and protected against potential threats.
Looking Forward
After adopting Alibaba Cloud solutions, BES Global has improved the access speed between Mainland China and overseas locations. Alibaba Cloud's flexible billing model is very suitable for different periods of BES's business. Now, the entire core application of BES is hosted on Alibaba Cloud.
The partnership with Alibaba Cloud helped BES Global flourish and expand its business from Singapore to overseas locations. It enabled BES to leverage advanced technologies to minimize IT infrastructure costs. BES was already familiar with Alibaba Cloud's services but now looks forward to getting continuous support and guidance from Alibaba Cloud while expanding its overseas business.
Snapshot
BES Global leveraged Alibaba Cloud's suite of cloud computing service and database to explore the international markets, enhance data security, optimize its IT infrastructure, and improve system stability and scalability.
Product/Solution Used
Product/Solution Used