This topic presents the real-time analysis results of core app indicators in charts. For detailed information about the indicators and how to view indicator charts, see Data overview.
Data analysis dimension
You can select the platform, version, and channel to view specific analysis data.
Chart description
Real-time overview
Numeric indicators
An overview of numeric indicators is presented in real time.
Data of today, yesterday, and 7 days ago, as well as the day-on-day and week-on-week comparison results are displayed.
Indicators include startup times, active users, and active accounts.

Period-over-period line chart
Hourly aggregated data is displayed in the line chart.
Indicator comparisons for data of today, yesterday, 7 days ago, and 30 days ago are presented in the line chart. You can click the dot icon above the chart to hide or show the indicator lines of the corresponding time.
Indicators are presented separately. You can select an indicator from the drop-down list on the upper left. Available indicators include Startup times, Active users, and Active accounts.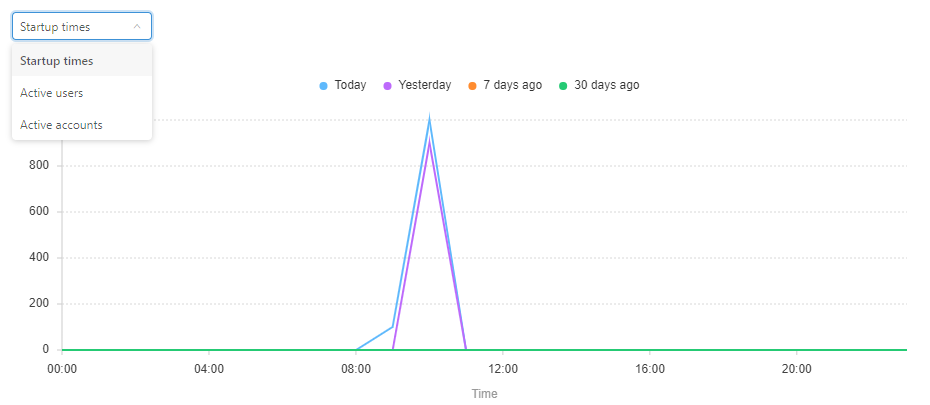 Detailed data
Hourly detailed data of the current day is presented in a table.
The table covers three indicators: Startup times, Active users, and Active accounts.
You can use the Export function to export the data locally to an Excel file.