EDAS supports native Dubbo microservice framework. You need only add dependencies and modify few configurations for the microservices developed in the Dubbo framework and deploy the microservices onto EDAS, then the microservices can be managed, governed, monitored and diagnosed on EDAS console.
Dubbo architecture
The following figure shows the Dubbo architecture.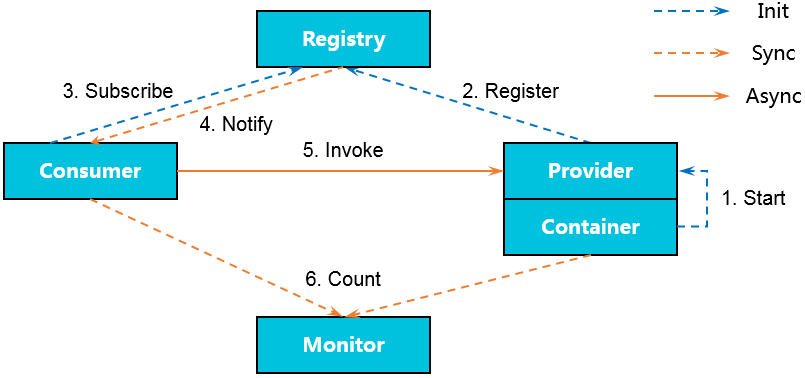 The service running container starts, load, and runs provider services.
During startup, the provider registers with the registry.
During startup, the consumer registers with the registry.
The registry returns a list of provider addresses to the consumer.When changes occur, the registry pushes changed data to the consumer based on persistent connection.
The consumer selects a provider from the list of provider addresses based on the software load balancing algorithm.If the call fails, the consumer can call another provider.
The consumer and provider store the accumulated call count and call time in the memory, and send statistical data to the monitoring center periodically (every minute).