The network domains of Database Autonomy Service (DAS) are used when you use DBGateways in the DAS console to access third-party networks.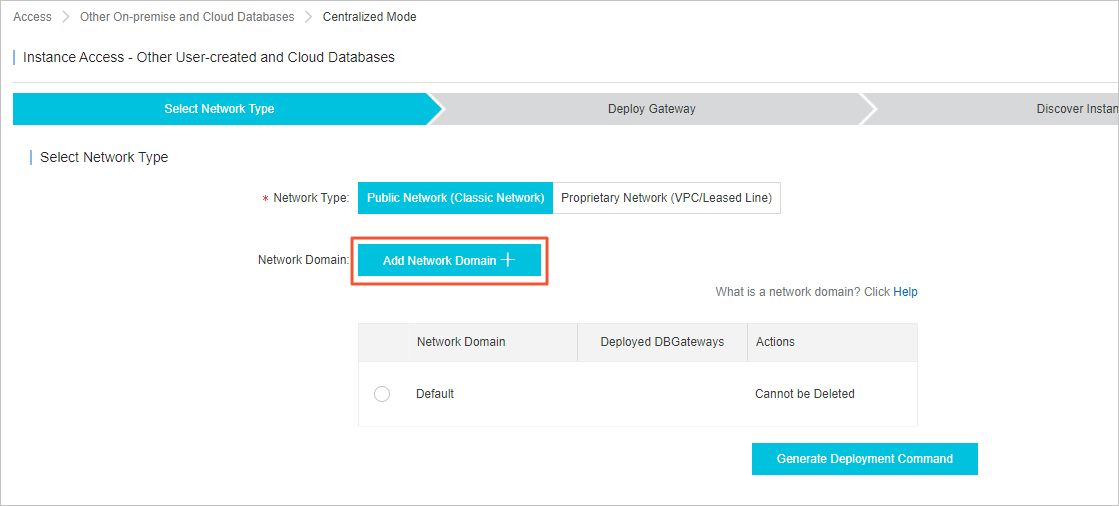 Features
If a DBGateway in the centralized mode is deployed, you must select a network domain to identify the source system of the instance connected to the DBGateway.
If certain DBGateways in the centralized mode reside in the same network domain, the DBGateways provide load balancing and disaster recovery features.
If you use the same network domain for two separated networks, the DBGateway in a network accesses the database instances that reside in the other network. This results in the failures of connecting instances.
Application scenarios
In most cases, if the databases that run on your on-premises data centers use a DBGateway to connect to DAS over the Internet, DAS automatically generates a default network domain.
If you use a DBGateway in the centralized mode, create a network domain based on your business needs in the following scenarios:
A newly connected on-premises database cannot communicate with an existing database that is connected to DAS.
You want to divide regions based on your business needs. For example, you need to divide regions based on cities.