Contents:
Upload files by using the mac OS client
You can use macOS client or iTerm2 for Mac (click here to download iTerm2) to import files. Be sure to select the right path for importing files.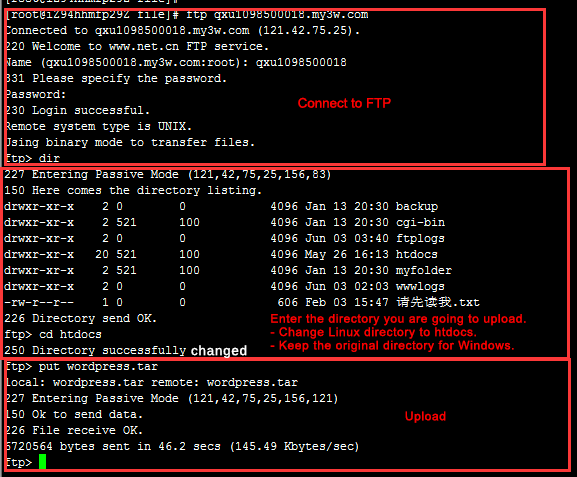 Upload files by using a third-party tool
Click here to download Yummy FTP.

Install Yummy FTP in Mac OS.

Enter the server IP address, user name, and password of Yummy FTP. Select Standard (FTP) for Protocol, select the default port 21 (or the port you use), and leave SSH key unselected.

Click Connect.

Select the directory to which the files are to be imported on the right side (you do not need to select the directory on Windows, and you must select the htdocs directory on Linux). Right-click the files to be imported in the left window and select "Import".

Note: If "Your security preferences allow installation of only apps from the Mac App Store and identified developers." is prompted when you install Yummy FTP, set your Mac by performing the following steps:

a. Choose Preference >Security and Privacy.

b. Click the security lock at the lower-left corner of the window, and enter the administrator password.

c. Select Anywhere for Allow apps download from:.