Start the iSCSI initiator
1、You need to use the iSCSI initiator to connect the Windows client to the target volume. The target volume then can be used as a local device of the Windows client.
Note: Due to restrictions of the iSCSI protocol, do not connect multiple hosts to the same iSCSI target.
The following example shows how to find and start the iSCSI initiator in Windows 2012 R2: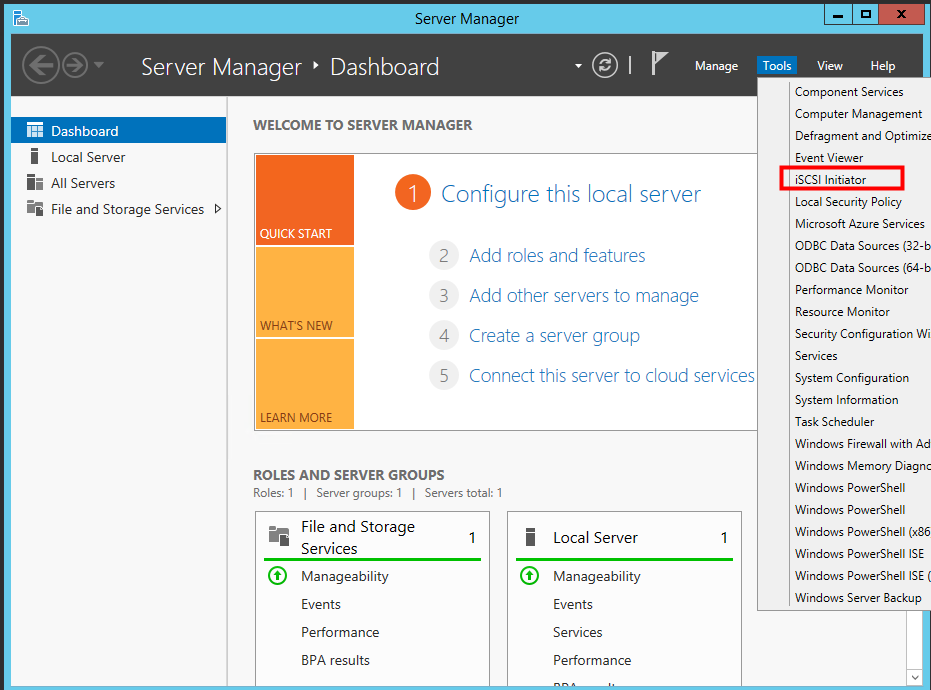 Configure the iSCSI portal
1、In the iSCSI Initiator Properties dialog box that appears, click the Discovery tab, and then click Discover Portal.
In the Discover Target Portal dialog box, enter the IP address of the target portal, and then click OK.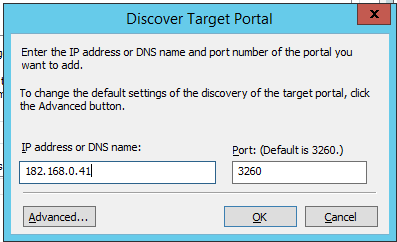 Connect the client to the iSCSI target
1、Click the Targets tab. The portal added in the preceding step is in the Inactive status. Select the target portal and click Connect.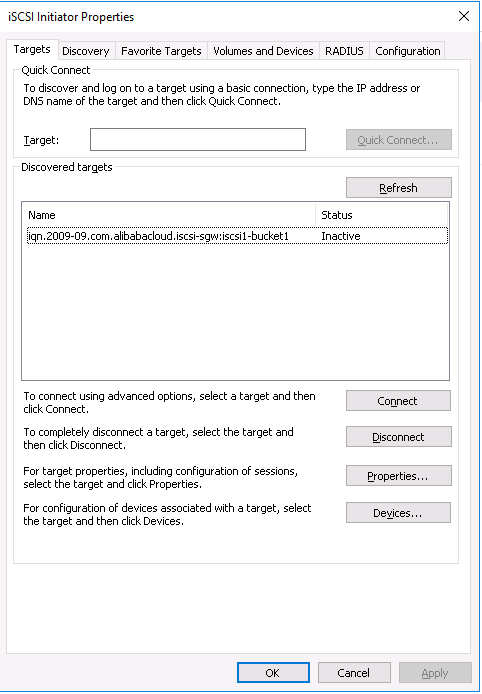 In the Connect to Target dialog box that appears, confirm the name of the target portal, select "Add this connection to the list of Favorite Targets", and then click OK.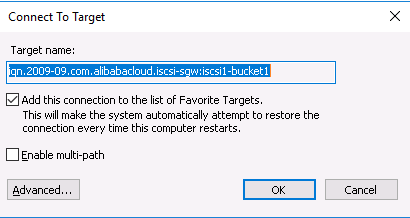 Verify that the status of the target portal is Connected, and click OK.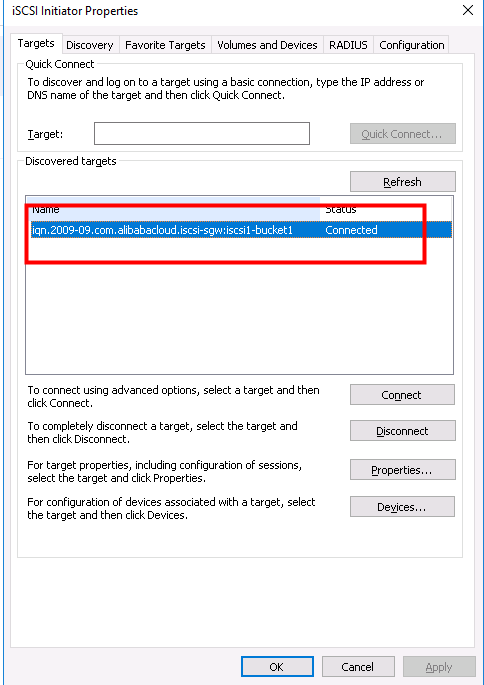 View disks
Open the Computer Management tool, right-click Disk Management, and select Rescan Disks to discover the newly added disk.