In the gateway console, click About in the navigation pane. You can download log data to a local device. The downloaded log data is in the GZ format. You can also upload log data to the CSG servers. If an error occurs, submit a ticket containing the downloaded log or the log upload path.
The following figures show how to download the log: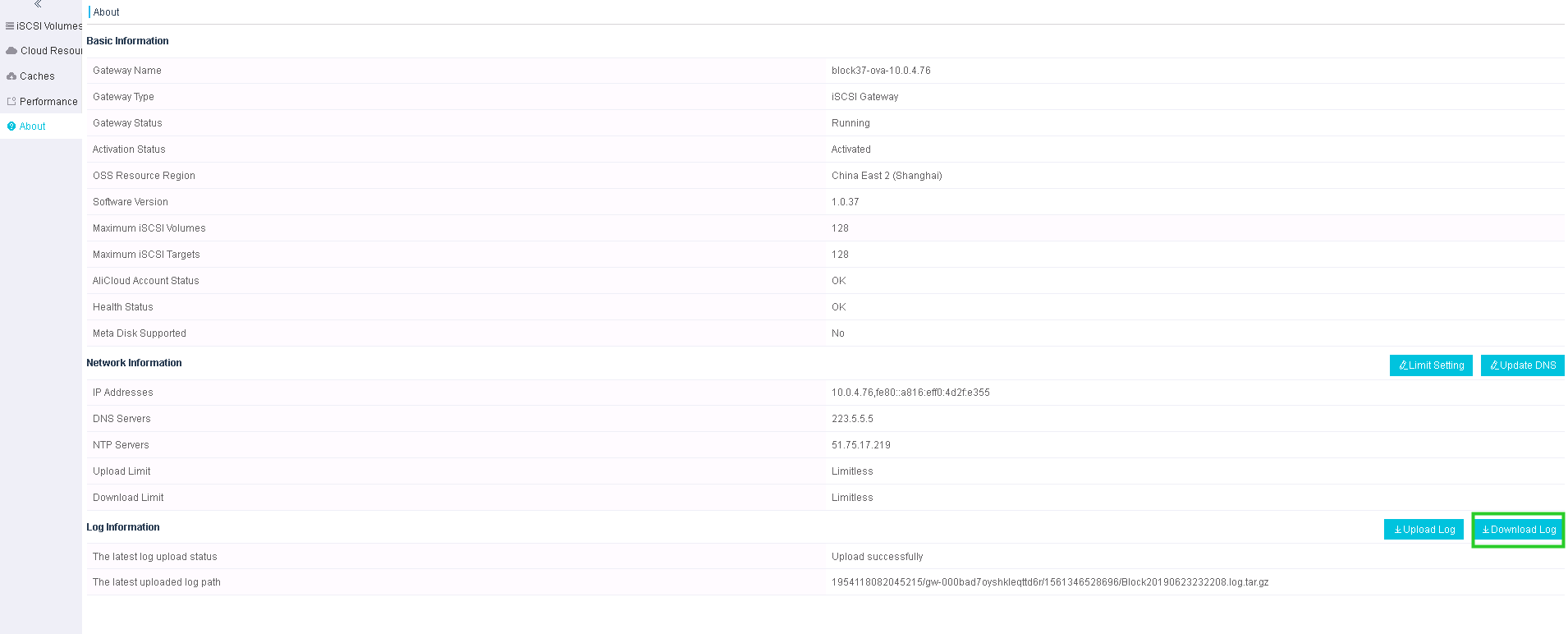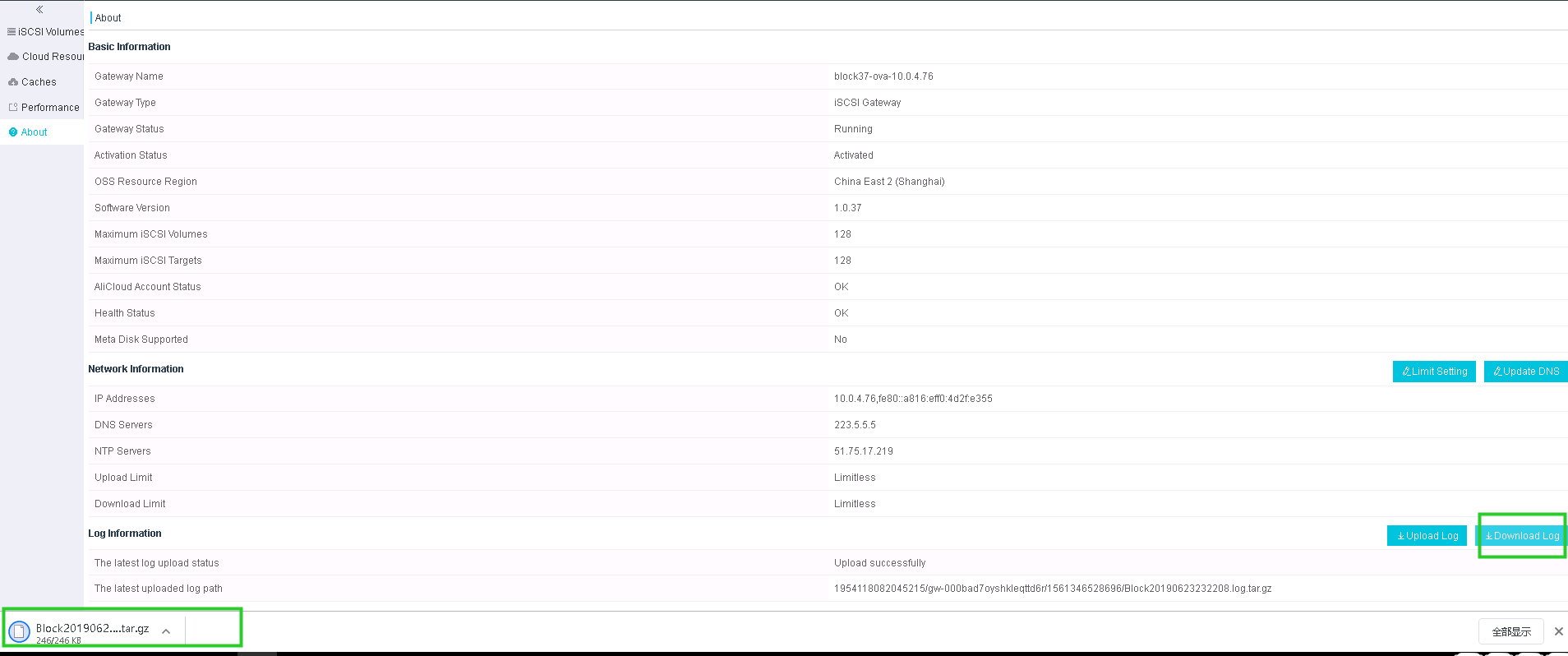 Upload log data
Upload a local log to the gateway
After a log is uploaded, the upload path is displayed. Include this information if you need to submit a ticket.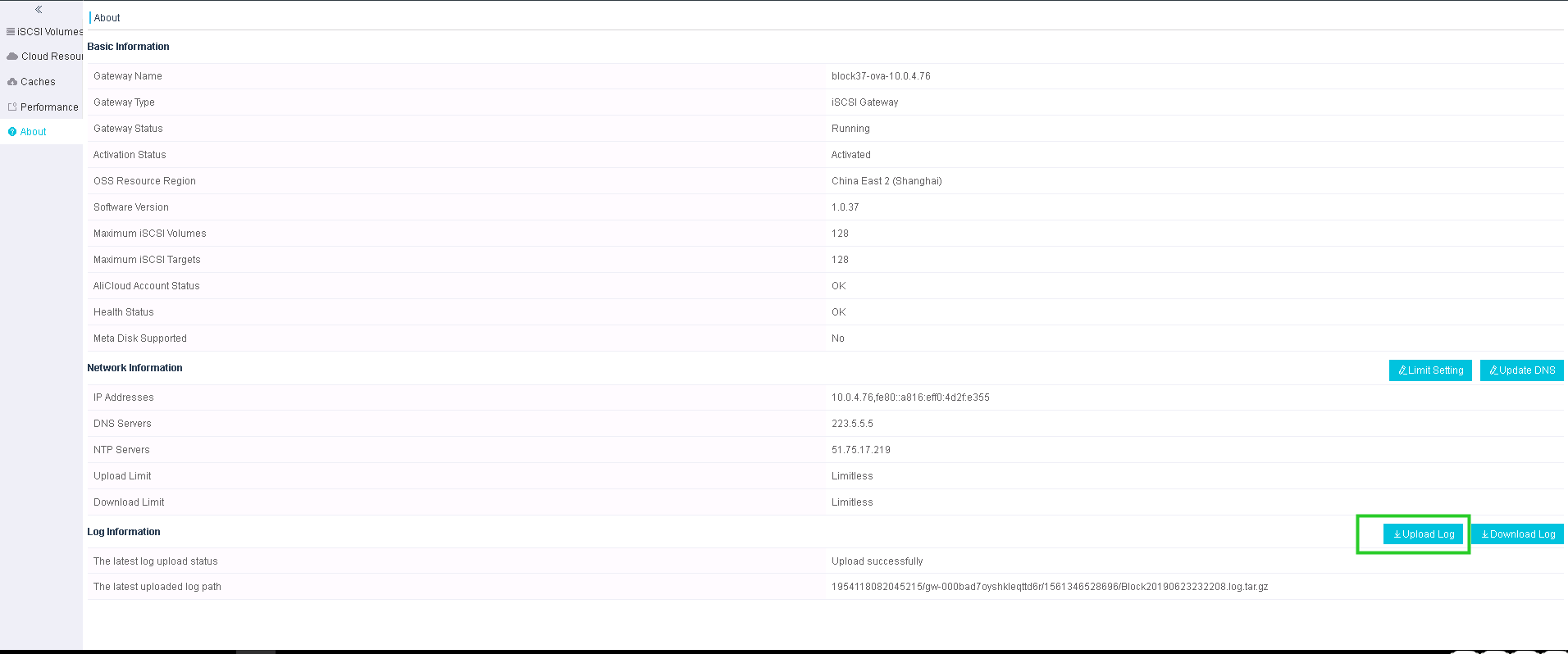 Upload a support bundle
If an error occurs, you can also upload a support bundle in the Alibaba Cloud CSG console. Choose More -> Upload Support Bundle. The support bundle helps Alibaba Cloud support engineers identify the causes of errors.