Alibaba Cloud sends an invoice email to the registered email address. If you want more email addresses to receive the invoice email, please see below:
Step1. Go to Message Center.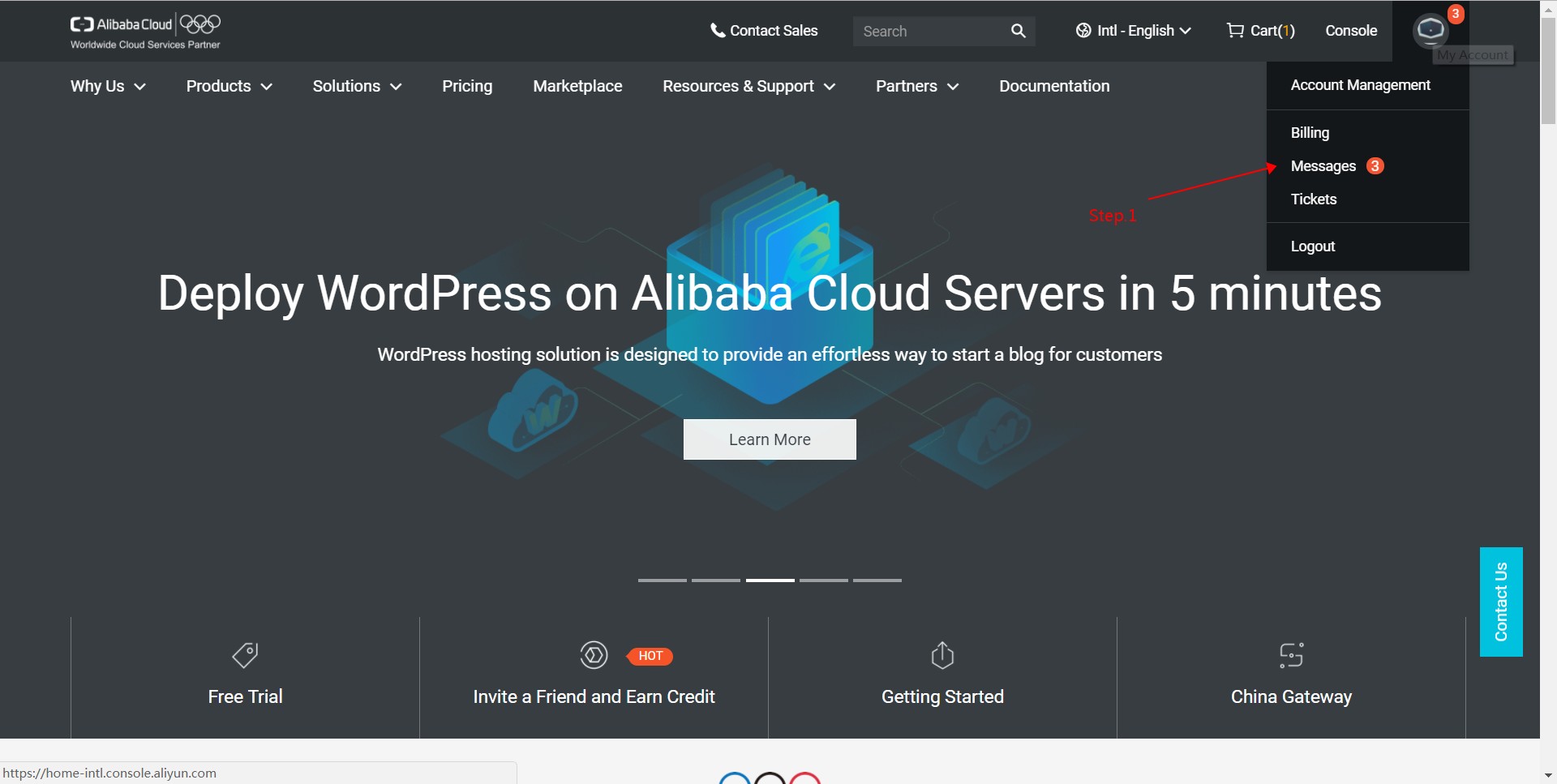 Step.2 Go to Common Settings and modify the contact list of "Notifications of Account Expenses".
Step.3 Select a new email address or add a new receiver.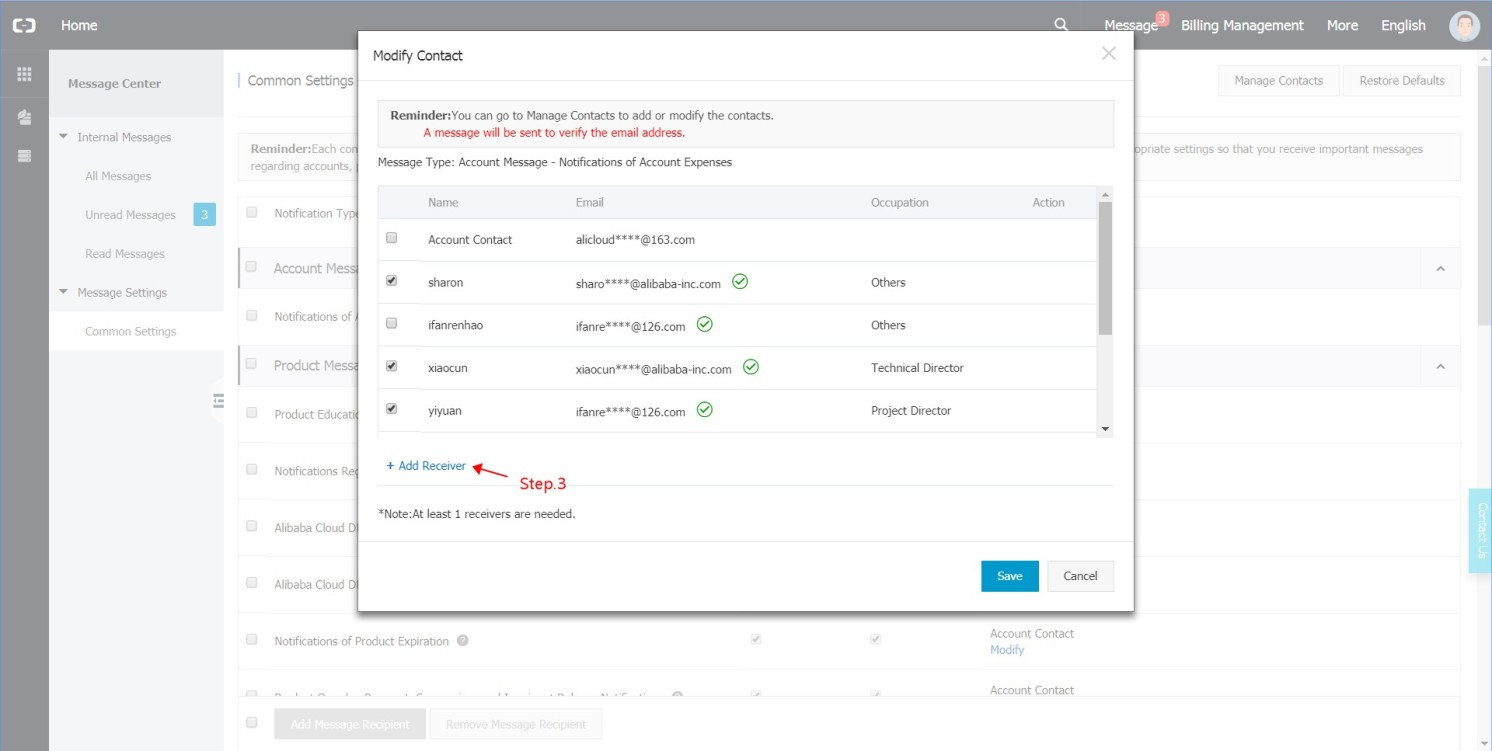 Step.4 Input the email information and click OK.
Step.5 Do not forget to select the new email address and then click Save.
Step.6 Alibaba Cloud will send a verification email to all newly added email addresses. Please remember to check the mailbox of all newly added email addresses and complete the verification process. Otherwise, the newly added email addresses cannot receive invoice email. (The verification email can be resent if necessary.)