Financial Services
Asia Pacific
Enterprise/Public Sector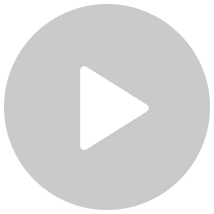 "DANA continues to modernize its IT infrastructure on Alibaba Cloud by introducing a range of innovative software development solutions. Working with Alibaba Cloud, DANA simplified and modernized its IT infrastructure, reduced its operational requirements, and built a secure and fast transaction network."
Norman Sasono
DANA CTO
About DANA
DANA is a leading digital wallet provider in Indonesia with over 85 million users and 5 million daily average transactions. DANA is an all-in-one app that allows users to safely make cashless and cardless payments for everyday usage. With DANA, it's possible to pay online, in-store, and make mobile top ups and bill payments. DANA's wide range of features provide users with the convenience of faster and more practical transactions. DANA has won several digital awards from IDC Future Enterprise Award 2021, Indonesia WOW Brand 2021 by Marketeers Magazine, and Selular Awards 2021.
DANA's goal is to provide Indonesia with a trustworthy and convenient mobile payment system to cater the needs of our customers and become the bridge to the economic ecosystem in pursuing Indonesia's cashless society.
Challenge
DANA used to run its IT infra both on-premises and another public cloud. As the transaction volume grew significantly, DANA was facing the following challenges in IT operations:
• Local compliance requirement regulating electronic payment.
• Unpredictable operational cost to host the entire infrastructure on-premises.
• High network latency and network security risks.
As such, DANA was looking to establish a robust, reliable and agile cloud-based platform for its mobile application.
Why Alibaba Cloud
Alibaba Cloud is a world-class public cloud provider with a strong local presence in Indonesia. Alibaba Cloud IaaS platform is cost-effective, flexible and delivers resilience, performance, and security required to host applications; Alibaba Cloud provides high availability of 99.95% uptime backed with service-level agreements (SLA) and offers elastic scaling capabilities to dynamically provision and deprovision cloud resources based on the workload demands.
Alibaba Cloud has strong track record and in-depth technology advancement in the Fintech sector, and it is a clear choice of across a variety of evaluation factors that enables DANA to build, scale and leverage its technology stack to create value for the user, partners and the organizations at scale.
Looking Forward
Alibaba Cloud simplified and modernized DANA's IT infrastructure. It reduced its operational workload and built a secure and fast transaction network. The payment solution provider gained upfront savings on its server investments and reduced latency across its network for its customers, IT team, and partners.
DANA is not stopping there, DANA continues to work with Alibaba Cloud to identify more opportunities to further modernize the infrastructure.
The biggest benefactors of these upcoming improvements will be DANA's development teams. Without having to worry about administration and scalability, they can now focus on innovation and delivering a seamless and secure mobile payments platform, which connect everyone based on world class technology and empower Indonesian for a better living.
Snapshot
DANA worked with Alibaba Cloud to address business challenges in a cost-effective manner.
Product/Solution Used
View More Solutions