Financial Services
Asia Pacific
Enterprise/Public Sector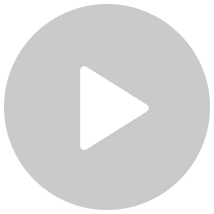 "During the testing process, we found the connection speed from Alibaba Cloud to be very fast, sometimes even faster than connecting to the exchange servers directly. The connection quality is very stable, we never had any issue with Alibaba Cloud. After the switchover, our clients reported improved quality and faster speeds, so we were very happy as well."
Shiqiang Jack He, Head of IT and Operations, Yunfeng Financial Group
About Yunfeng Financial
Yunfeng Financial Group is a listed company on the Hong Kong Stock Exchange Main Board and is one of the pioneers in financial technology. It provides a wide range of financial services for businesses and individuals, including brokerage, investment research, asset management, insurance, employee stock ownership plan administration services, and fintech business.
Challenge
Yunfeng Financial Group has always endeavored to build a comprehensive financial services ecosystem by paying special attention to advanced financial technologies.
It has been providing US-based trading for its clients for the past 5 years through its one-stop global investment mobile platform. However, in its current solution, it frequently faces technical connection issues and unexpected price fluctuations when working with its US market data vendor.
As a brand that always places its customers' experience as a top priority, Yunfeng Financial was searching for a better solution to earn the trust of its clients.
Why Alibaba Cloud
When Yunfeng Financial learned that Alibaba Cloud supports the capability to provide US quotation service through its
CloudQuotation
service, it was interested to try it.
During the testing process, it found the connection speed from Alibaba Cloud to be extremely fast, sometimes even faster than connecting to the exchange servers directly. The company also found the connection quality to be very stable and it never had any major issues when cooperating with Alibaba Cloud.
Furthermore, the pricing plan provided by Alibaba Cloud is very competitive, which ultimately convinced Yunfeng Financial to make a switchover to Alibaba Cloud. The entire switchover process only took about one month to complete. After completing the switchover, the clients of Yunfeng Financial reported an improved quality and faster connection speeds, much to the delight of the team.
Yunfeng Financial also has other collaboration projects with Alibaba Cloud, including using
DingTalk
as a tool for its internal communication and workflow. The use of DingTalk has helped the company to significantly improve its work efficiency and collaboration among teams.
Looking Forward
Owing to the success of its collaboration with Alibaba Cloud, Yunfeng Financial is also considering to use other services such as Alibaba Cloud's flexible development platform — the
mobile Platform as a Service (mPaaS)
. It is also considering the
ZOLOZ Real ID
service for eKYC to enhance the onboarding process of its clients overseas.
Snapshot
Alibaba Cloud supports Yunfeng Financial Group to establish stable, high-quality connections to exchanges all around the world at ultra-low latency.
Product/Solution Used
Product/Solution Used