Education
Asia Pacific
Enterprise/Public Sector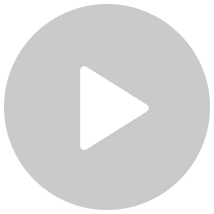 "Alibaba Cloud helped The University of Western Australia (UWA) provide services to students delayed in mainland China as a result of travel restrictions applied in response to COVID-19. Alibaba cloud presented a viable solution and then supported its rapid deployment to meet very tight deadlines. Without the support of Alibaba Cloud and their ability to host services in mainland China, UWA would not have been able to respond to this issue in a timely manner."
Brett Kelly,
Manager Network Engineering of the University of Western Australia
About UWA
The University of Western Australia (UWA) was established in 1911 as the State's first university. It was also the first free university in the British Empire, actively promoting equal access to tertiary education for all social classes. The university operates two campuses in Perth and Albany and focuses on providing world-class education, research and community engagement for the advancement of the prosperity and welfare of its communities. UWA helps create the next generation of global leaders through experience-rich education and world-leading, trustworthy research.
Challenge
UWA faced many of the challenges that other universities experienced during the beginning of 2020, with students being stranded overseas with no clear way to continue their studies. This presented a real and critical challenge for students as network challenges and reduced access to intranets and portals meant students may not have been able to continue their studies.
Why Alibaba Cloud
The unique ability of Alibaba Cloud to provide cloud hosted services in mainland China provided The University of Western Australia with an agile method to connect remote students in China with the University's education services. Long lead times to acquire physical infrastructure were avoided as the solution was entirely cloud based. Alibaba Cloud was able to move from a POC to full production implementation in around 48 hours, which ensured students were able to continue their studies quickly and efficiently.
Architecture
Alibaba Cloud worked with UWA's technical team to design and deploy the solution and have provided ongoing support and guidance in the operation of the solution after it went live. A
Cloud Enterprise Network (CEN)
was put in place which provides a hybrid and distributed global network ideal for enterprise users with high demand on network coverage. The solution was developed in partnership with Fortinet who helped provide the architecture to deliver security without compromise. The University network is stable, provides high transmission speed and low latency for end-users and can scale from around 40 to over 4000 students without impacting performance.
Looking Forward
The University of Western Australia will continue to monitor the requirements from students as they continue their studies abroad. As the solution is cloud based, UWA can scale and grow as its requirements do. It will work alongside Alibaba Cloud to identify any potential other projects which could enhance the student experience whilst studying at UWA.
Featured
Products
A global network for rapidly building a distributed business system and hybrid cloud to help users create a network with enterprise level-scalability and the communication capabilities of a cloud network
Snapshot
Alibaba Cloud provided UWA with an agile method to connect remote students in China with the University's education services through its global and reliable network solution.
Product/Solution Used
Product/Solution Used