Technology
Digitization
Enterprise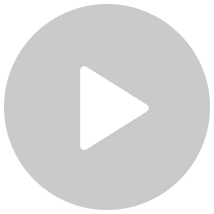 Working with someone like Alibaba allows us all to concentrate on the things that we are good at and not have the more logistical worry that something could go wrong elsewhere.
The Territory Studio Team
About
Territory
Territory Studio is a creative specialist with a unique approach to motion design, visual effects and digital experiences. Drawing on deep expertise of narrative design for film, games, and brands, they blend creativity with technology to realize compelling future facing experiences.
Working across diverse briefs, what ties their work together is a love of craft and creativity, a passion for the story and a designer's eye for problem-solving. Their uniquely refined design intelligence, near future expertise and a team of ambitious, focused and proactive cross-discipline creatives is what sets them apart.
Territory fully understands the potential of technology it frees us to imagine whatever we want creatively. In simplest terms, it's the paintbrush. Technology not only allows Territory to create. It also allows them to think differently and reach audiences they couldn't have before.
The Challenge
Starting as a small business, Territory now has offices in San Francisco, London, New York. As they continue to expand, Territory not only needed a cloud environment that can scale quickly but required to know their clients which includes big Hollywood studios data is secure and protected. Each day Territory produces a massive amount of data and was looking for a partner who could help them back up, protect and guarantee the safety of the data the studio regularly shares client sensitive information all over the world.
Why Alibaba Cloud
Alibaba cloud services team were solution oriented. Working closely with the Territory teams they made sure everything worked and were able to meet the changing demands of Territory. For Territory, China is one of the fastest growing markets. But in China, incredible growth also means the desire to have the most up to date tech. For Territory, it is a beautiful mix of creativity and technology that they want to participate in but partnering with Alibaba Cloud gives them a leg up on the competition.
Looking Ahead
Looking to the future is something the studio always been obsessed with, it's been the source of their creativity for many years but also, a genuine concern as we try to expand as a business. The digital revolution is taking place in China and other markets; there is a real sense of excitement. It's fascinating to see where things are going, and they are eager to participate in the ongoing digitization and the fusion of creativity and technology.
Featured
Products
A platform that provides various machine learning algorithms to meet your data needs.
Highly reliable and secure deployment solutions for hybrid cloud.
Snapshot
Alibaba has given Territory the security and peace of mind that frees them up to keep pushing boundaries creatively and try new things.
Product/Solution Used
See all products