Retail
Asia Pacific
Enterprise/Public Sector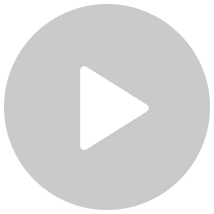 "We are grateful for the partnership with Alibaba Cloud as it really helps Speedwork to grow at a rate we have not witnessed before."
Foeryanto Jawoto, Director at Speedwork
About Speedwork
Speedwork connects vehicle owners looking for auto care services with trusted workshops, offering them a seamless O2O omnichannel buying experience.
Speedwork's kiosks offer various services, ranging from tire changing to lubricant and battery replacement. Aspiring to provide better customer experience, Speedwork continuously improves itself by ensuring quality control using modern tools as well as supporting cashless payments.
In addition to developing its core businesses, Speedwork also focuses on protecting the environment through sustainable practices and promoting inclusivity in the society. This includes its efforts in efficient waste management, and improving job creation through various skills and SMEs development programs. Thus, it is not a surprise that Speedwork was selected as the winner of the ASEAN Digital Transformation award in the business category.
Challenge
Facing rapid growth, it was essential for Speedwork to improve its customer experience by developing a robust online presence. Speedwork was in search of a technology partner with expertise in cloud computing to help the company build a solid technology foundation for its digital commerce platform. It required a reliable, easy-to-use, and seamlessly scalable cloud platform that supports rapid development, deployment, and operation and maintenance.
Why Alibaba Cloud
Alibaba Cloud, being the first major cloud provider in Indonesia and with 3 local availability zones, is able to provide Speedwork with the right tools and resources it required. Alibaba Cloud also provides numerous innovative solutions that help Speedwork reduce the time and personnel required to manage its IT infrastructure. Alibaba Cloud provides high availability of 99.95% uptime backed with service-level agreements (SLA) and offers elastic scaling capabilities to dynamically provision and de-provision cloud resources based on the workload demands.
Furthermore, Alibaba Cloud's proven success in enabling the digital transformation of numerous local companies makes it an ideal choice for Speedwork. Speedwork and Alibaba Cloud are working together through various marketing cooperation initiatives to educate the market about the possibilities of bringing offline businesses online. As its preferred cloud partner, Speedwork trusts Alibaba Cloud to run its entire operations, including its critical production workloads, so that the team can focus more on expanding its business and improving the experience for its customers.
Architecture
Speedwork relies on Alibaba Cloud's infrastructure-as-a-service (IaaS) offering, such as
Elastic Compute Service (ECS)
, to handle its critical and growing production workloads. Speedwork also utilizes various data storage solutions by Alibaba Cloud to manage its growing number of users and transactions, such as
ApsaraDB RDS for MySQL
for relational databases,
ApsaraDB Redis
for caching, and
Elastic Block Storage (EBS)
for local storage.
All these products help Speedwork provide highly available and reliable services for its merchants, influencers, creators, and public users.
Looking Forward
Speedwork is delighted to continue expanding its operations using Alibaba Cloud, and is considering the opportunity to use more innovative products and solutions offered by Alibaba Cloud. This includes, but is not limited to, security products, big data solutions and machine learning to further optimize Speedwork's digital platform and O2O operation.
Speedwork is also partnering with Alibaba Cloud to solidify its marketing initiatives. As it is planning to rapidly expand across the country, by working closely with Alibaba Cloud, Speedwork is able to facilitate its expansion through various marketing collaborations in the near future, including developing joint marketing materials for promotions.
Snapshot
Speedwork chose Alibaba Cloud as its technology partner to help the company build a solid technology foundation for its digital commerce platform.
Product/Solution Used
View More Solutions