Technology
Transportation
Asia Pacific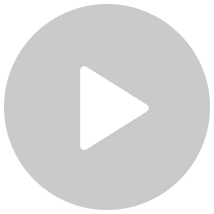 "We are hoping to take our solution beyond the Malaysian border, and into the regional market. We would love to put our 'Made in Malaysia' product proudly as one of the innovations that will help solve, not just traffic congestion but also other urban issues. And I am hopeful, from what I have seen thus far, that with Alibaba Cloud, we can achieve this dream together."
Tan Sri Dato' Seri Mohammad Noor, Chairman, Sena Traffic Systems SDN BHD
Intro
In 2018, Alibaba Cloud teamed up with Sena Traffic Systems Sdn Bhd, to build and deliver a smart traffic solution using artificial intelligence (AI) to improve traffic situations across cities in Malaysia. As an extension of the Malaysian City Brain, the partnership hopes to offer a comprehensive suite of acquisition, integration, and analysis of big and heterogeneous public data generated in urban spaces through machine learning technology. With this, city council and urban planners will be able to make better decisions for the community.
About
Sena
Traffic
Systems
Sena Traffic Systems Sdn. Bhd. is a fast-growing Malaysian company with a mission to provide intelligent and advanced traffic control and management system in Malaysia as well as for the overseas market. They have continuously focused on the development and production of traffic controllers and traffic control center system and are committed to assisting customers by customized intelligent traffic solutions and systems.
The Challenge
Increasing traffic congestion in cities throughout the world are disrupting the lives of citizens. Currently, the traffic monitoring is done by human operators, which is relatively time consuming. The reactive nature of traffic systems doesn't just mean that people need to sit in traffic for longer, but in emergencies, response time is delayed, and increased traffic congestion means for a higher accident rate.
The Solution
With Alibaba Cloud, SENA can provide solutions that enhance traffic metadata capturing, and processing for data mining for useful information that can be used to improve traffic planning, and management.
The processed information is fed into the artificial intelligence applications to automate traffic management processes such as traffic lights coordination and traffic diversion patterns using a Variable Messaging System (VMS) and other visual traffic guidance equipment and elements.
Now, city administrators are proactive, responding to traffic situations in a timely fashion. By using Alibaba Cloud and SENA's AI video intelligence traffic alerts are sent in real-time, improving the city's emergency services, shortening commutes, reducing traffics, and giving urban planners better insights for decision making.
Snapshot
Sena Traffic Systems and Alibaba Cloud partner to curb city congestion for a better and smarter city in Malaysia.
Product/Solution Used
See all products