Financial Services
UAE
Enterprise/Public Sector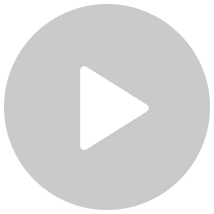 "The partnership with Alibaba Cloud helped Matrix operate a secure and regulated global trading and clearing venue, optimize infrastructure costs, and successfully expand its operations in the UAE."
Basab Banerjee, CIO of Matrix
About Matrix
Established in 2020, Matrix Limited is one of the leading crypto-multilateral trading facilities in Abu Dhabi, United Arab Emirates (UAE). As a Financial Services Regulatory Authority (FSRA)-governed trading facility, Matrix offers world-class regulated trading, custodial, and digital asset services to customers worldwide. It provides a secure and reliable trading environment for retail and institutional investors to buy, sell, and exchange top virtual assets paired with US currency. Matrix aspires to be the best internationally regulated multilateral trading facility (MFT) and custodian in the UAE by adhering to the best-in-class security policies and industry regulatory standards.
Challenge
As a regulated financial trading venue in UAE, it was vital for Matrix to comply with local laws and regulations related to data protection, anti-money laundering, and counter-financing of terrorism. Matrix wanted to ensure its platform's sensitive financial information, such as private keys and account passwords, is stored in an encrypted and fault-tolerant manner in local data centers to meet the financial regulations imposed by the state government. Matrix also aimed to inject elastic scaling capabilities into its platform infrastructure to easily handle a high volume of orders during peak trading hours.
It was important for Matrix to adopt a multi-layered security strategy, resilient back-end infrastructure, and robust disaster recovery plan to maximize the performance and availability of its trading platform. Modernizing the platform infrastructure was also critical for Matrix to successfully run and expand its business operations in the UAE. From a security standpoint, the company wanted to invest in solutions like Anti-DDoS to safeguard its online trading venue from cyberattacks.
Why Alibaba Cloud
Matrix was keen to work with a reputed cloud vendor who could help them host a secure and trusted trading platform while storing its sensitive information locally. Matrix selected Alibaba Cloud as the preferred partner considering the fact that Alibaba Cloud had a high-performance data center in the UAE with a solid understanding of the region's regulatory environment. Moreover, the development team of Matrix operating in China was already aware of Alibaba Cloud's reputation as a leading cloud service provider in the region, and their recommendation influenced Matrix to sign up Alibaba Cloud to provide infrastructure and hosting support for their trading platform. Alibaba Cloud's proven experience in the financial services industry, dedicated local technical support, and a broad portfolio of innovative cloud services were some other key factors that led to the Alibaba Cloud-Matrix association.
The continuous guidance and enablement support received from Alibaba Cloud technical team made it easier for Matrix to successfully run and deploy their cloud-native solution in the Alibaba Cloud regional data center in the UAE. The best practices suggested by the Alibaba Cloud team for data storage and encryption also helped Matrix comply with the local financial regulations easily.
Architecture
Matrix leveraged a mix of Alibaba Cloud compute and storage products to set up its solution architecture. Alibaba Cloud
Elastic Compute Service (ECS)
offered the necessary computing power that helped the company run a regulated and transparent trading platform for users to buy and sell virtual assets online. The dynamic provisioning of ECS instances based on the shifts in demand allowed Matrix to easily manage and process large volumes of user transactions during peak trading hours.
Server Load Balancer
helped Matrix smartly route the incoming traffic among multiple backend servers to maximize service availability. In addition, Matrix leveraged the
Elastic Block Storage
service to securely store the sensitive financial information of its platform. EBS offered the much-needed automatic data encryption, backup, restoration, and disaster recovery capabilities required by Matrix to comply with local financial regulations.
Matrix also deployed a variety of cloud-based security products, such as Alibaba Cloud
Anti-DDoS
,
Cloud Firewall
, and
Web Application Firewall (WAF)
, to bolster the overall security capabilities of its trading platform. Anti-DDoS combined with WAF helped Matrix safeguard their application server and data from malicious web requests, bot traffic, and Anti-DDoS and other types of advanced attacks while meeting the security O&M and compliance requirements. Furthermore, Matrix leveraged
Cloud Enterprise Network (CEN)
to eliminate cross-border connectivity issues and deliver a seamless trading experience to its platform users worldwide with real-time transaction settlement and zero-order delays.
Looking Forward
Matrix is committed to investing in innovative fintech solutions and modernizing its technology infrastructure to solidify its position as a leader in the MFT and custodian space. The partnership with Alibaba Cloud helped Matrix operate a secure and regulated global trading and clearing venue, optimize infrastructure costs, and successfully expand its operations in the UAE.
Going forward, Matrix will continue to seek valuable support and guidance from Alibaba Cloud to further optimize the performance, resiliency, and security capabilities of its crypto trading solutions while ensuring compliance with local and international financial regulations.
Featured Products
Elastic and secure virtual cloud servers to cater all your cloud hosting needs.
SLB distributes network traffic across groups of backend servers to improve the service capability and application availability.
A fully hosted online database service that supports MySQL 5.5, 5.6, 5.7, and 8.0.
Snapshot
Matrix leveraged the Alibaba Cloud's comprehensive suite of computing, storage, and network security solutions to host its global trading platform with high performance, resiliency, and scalability.
Product/Solution Used
View More Solutions