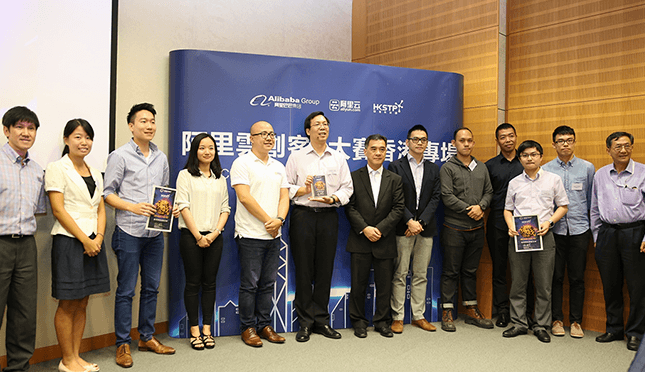 Alibaba Cloud Hosts the First Hong Kong "Create@Alibaba Cloud" Startup Competition
Region:

Hong Kong, China.

Time:

2015, Oct. 8
Alibaba Cloud Hosts the First Hong Kong "Create@Alibaba Cloud" Startup Competition
Hong Kong, October 8, 2015 – Alibaba Cloud, the cloud computing arm of Alibaba Group, today hosted its first "Create@Alibaba Cloud" competition among Hong Kong startups at the Hong Kong Science Park. iCan outshone other competitors to emerge as the winner and will participate in Alibaba Cloud's final "Create@Alibaba Cloud" competition at the Computing Conference 2015 in Hangzhou, China. By selecting innovative young entrepreneurs and providing them with Alibaba Cloud's supporting resources, the competition – for the first time in Hong Kong – aims to inspire more rising startups to innovate and develop their businesses as well as growing the startup community in Hong Kong.
Ten selected startups joined the competition where they pitched their business ideas to the judging panel within ten minutes before responding to questions from the judges. The panel includes Binxing Liu, Head of Business Development for Mainland China and Hong Kong, Alibaba Cloud; Peter Mok, Head of Incubation Programmes at the Hong Kong Science and Technology Parks Corporation ("HKSTP"); S.C. Mak, Founding Partner at FUEL Capital and Vice Chairman of the PRC Committee of Hong Kong Venture Capital & Private Equity Association; Felix Lio, Founder and Partner at Teclent Venture Investment Ltd.; and Haiyan Xu, Senior Fund Manager at Yinxinggu Capital.
Binxing Liu, Head of Business Development for Mainland China and Hong Kong, Alibaba Cloud said: "Hong Kong has many excellent startups. Through the competition, we have witnessed the creativity and vision shown by the city's talented entrepreneurs. In the meantime, we also notice the challenges faced by many startups especially the rising R&D investment and the lack of technology resources support. By offering localized hybrid computing services and efficient cloud computing solutions, we hope to facilitate Hong Kong startups to develop their businesses in a more cost-effective way."
"We are thrilled by the achievements of the startups in the competition," said Head of Incubation Programmes of HKSTP, Mr. Peter Mok. "HKSTP's Incubation Programmes provide comprehensive services to assist technology startups in their vulnerable inception stages, such as office space, technical and management assistance, marketing support and financial aid package, enabling them to grow and flourish. HKSTP and Alibaba Cloud jointly through this event assist startups for further business expansion entering the China market."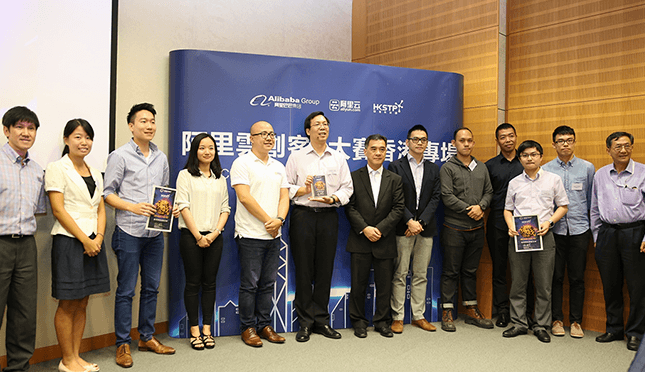 Alibaba Cloud's "Create@Alibaba Cloud" competition is an initiative that offers selected startups with a wide range of support, including free hardware, funding, office space, marketing services, and connection with and guidance from investors, with the aim to help promising startups further explore business opportunities in the China market.
Earlier this year, Alibaba Cloud has announced a series of supporting programs and services for Hong Kong startups. These include exploring collaboration opportunities with local incubator and venture capital funds in Hong Kong to provide cloud computing services and technology training, accepting localized payment methods (customers can make purchase of Alibaba Cloud's services and products with their Hong Kong bank cards), launching traditional Chinese and English websites, and providing resources support for startups by offering founders access to Alibaba Cloud's global "Create@Alibaba Cloud" program. The "Create@Alibaba Cloud" program in Hong Kong is part of the supporting program, with the aim to help Hong Kong startups with talent matching and fundraising.
The champion of the final "Create@Alibaba Cloud" competition will be awarded with Alibaba Cloud's fund support, free access to the incubation centers of Alibaba Cloud's partners, free Aliju security solutions along with other consultancy services.