Overview
Digital stores are the new trend in retail. Over the last few years, the survival odds of pure, local brick-and-mortar stores have been uncertain. This is especially true in China, where digital payments and tech-driven "new retail" are highly developed. Many retailers are evolving to digital stores. They need something to make sure the payments, pricing, promotions, products, gift cards, and order history are integrated into one place with one system.

Cloud POS is the key to digital stores. Alibaba Cloud's Cloud POS solution offers you rich IoT devices, Alibaba Cloud's advanced cloud infrastructure, and an industry-depth IoT platform to streamline your store's operations. What's more, retailers can integrate this IoT system into Alibaba Cloud's data centers for data insight and analysis. This enables retailers to create an exceptional, insightful shopping experience that unifies digital, in-store, and back-office retail operations while increasing customer engagement and employee productivity and enabling retail transformation.
Solution Highlights
Simplicity and Flexibility

Traditional POS deployment, upgrades and maintenance require on-site store services. Cloud POS is flexibly based on Alibaba Cloud's one-click deployment, installation, upgrade, and maintenance.

Rich Portfolios

This solution supports traditional and Internet payments, including desktop POS, non-financial handheld POS , financial handheld POS, self-service POS, and intelligent-scale POS.

Robust Security

The Alibaba Cloud IoT security platform can provide all-around security protection for systems, applications, datas and transactions.

Proven Successes With Industry Insights

This solution has enabled over 1.5 million active Cloud POS devices across 203 nations and regions in many industries such as retail, catering, and banking.
How It Works
Our Solution
We offer a comprehensive Cloud POS solution for retailers, including self-payment, sales management, order delivery management, and shopper flow analysis.

Desktop POS devices provide cashier services in the checkout area to help consumers easily and quickly with self-payment, eliminating the need for checkout lines.

Managing and promoting daily specials are additional problems. The Electronic Shelf Label (ESL) updates the promotional prices in real-time. Our outdoor kiosk, SUNMI K2, enables consumers to easily browse, purchase, and pick up promotional goods without exploring the store unnecessarily.

With many retailers moving online, order delivery and pickup service must be digitalized. Our IoT device, SUNMI L2, can help delivery couriers quickly pick up the goods outside of the stores with a backend inventory system that automatically syncs in real-time.

Indoor and outdoor cameras enable businesses to analyze shopper flow. Based on a visualization of the "hot" and "cold" areas of the store's layout, businesses can rearrange to maximize the store's layout and maximize revenue.

Success Story
A new retail platform driven by data and technology uses SUNMI products such as V2 PRO, T2 + Blink, and K2 MINI for coupon verification, customer acquisition, self-pickup, and self-checkout scenarios. This improves the store operating efficiency and reduces manpower and cost.
Our Solution
Quick order processing is the key to business success in the catering industry. It can help you achieve higher turnovers and reduce the risk of losing customers because of long queuing times. Our Cloud POS solution provides restaurant owners with Desktop POS devices that offer cashier services in the checkout area to help consumers quickly make e-payments. Thus, reducing the time customers spend checking out and freeing your servers to focus on customer satisfaction.

Online food delivery needs have skyrocketed in recent years, especially in China. Our IoT device, SUNMI L2, can help delivery couriers quickly obtain the takeout food outside of the restaurants with a backend system that automatically syncs in real-time.

Success Story
A large-scale chain restaurant brand with approximately 400 stores uses SUNMI products such as T2 LITE, S2, V2 PRO, and M2 for mobile orders, weighing and checkout, and receiving takeaway orders. This reduces the customers' time spent in waiting for checkout and enhances convenience, service quality and customer engagement.
Featured Cloud POS Terminals
This solution offers many Cloud POS terminals applicable to retail, restaurant, logistics, and manufacturing businesses. We have helped businesses across multiple industries accelerate their digital transformation with store operations.
V2 PRO
Non-Financial Handheld POS
A general POS for handheld ordering, mobile checkout, online ordering receiving, and label printing.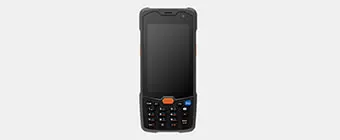 L2K
Non-Financial Handheld POS
An IP65 water-resistant POS that scans barcodes, takes photos, and has WIFI and 4G connectivity.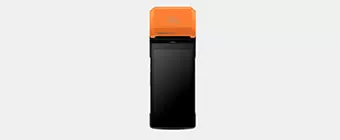 P2 PRO
Financial Handheld POS
A POS that supports omnichannel payments, including credit/debit cards, IC cards, NFC, and QR-codes.
T2
Desktop POS
The ultimate retail solution, with cashier and inventory management, easy check-out, order-placing capabilities, and printable reciepts.
S2
POS Scale
An intelligent Android POS scale that can weigh items, check out, and print receipts.
D2s LITE
Desktop POS
An extraodinary solution for cashier payments with a dual-screens display, speakers, and WIFI and Bluetooth connectivity.
K2
Self-Service Kiosk
An HD touch screen and different mount selections for different scenarios, allowing easier ordering and faster checkout.
Related Resources
Whitepaper
China Gateway 2.0: Accelerate Success in China with Alibaba Cloud
Discover how Alibaba Cloud's China Gateway 2.0 accelerates your success in China.
Solution
Reinventing Retail: Alibaba Cloud E-Commerce Solution
Coming with the same leading technologies that support Double 11, this solution paves the way for advanced e-commerce scenarios.
Solution
E-Commerce Solution for Retail
This solution offers you powerful Alibaba Cloud services to rapidly launch an e-commerce business.
View All