Welcome Remarks - Dr. Derek Wang

Welcome Address - Selina Yuan

Unlocking New Customer Insights
Singapore Summit Introduction
Data Intelligence disrupts and reconstructs today's business landscape and infrastructure. Alibaba Cloud - the cloud from Alibaba Group, empowers businesses with its Data Intelligence to innovate and extend business possibilities. Watch the Alibaba Cloud Summit Singapore 2019 and step into a world where Data Intelligence is enabling Asia Pacific's growth with Alibaba Group's best practices and Alibaba Cloud's 10-years experience. Gain insights from world-class keynotes, technology streams, executive engagement sessions, and product launches.
Product and Solution Releases
Reliable Infrastructure

New PaaS Products

Leveraging Data and AI

Integrated Solutions
JOIN US
Engage with Senior Alibaba Cloud Executives
Learn More about Data Intelligence
Product Releases and Demos
Network with 1,000+ Peers from Asia Pacific
AGENDA
Shaping the Future of the Internet World
Connecting to Digital China
The New Era of Big Data and AI
SPEAKERS
Chee Hong Tat
Senior Minister of State for Trade and Industry and Education, Republic of Singapore
Mr. Chee Hong Tat was appointed Senior Minister of State for Trade and Industry and Education on 1 May 2018. He was first elected as a Member of Parliament for the Bishan-Toa Payoh Group Representation Constituency (GRC) in the 2015 General Elections and appointed Minister of State for Health and Communications & Information on 1 October 2015. He was promoted to Senior Minister of State on 1 May 2017.
Selina Yuan
President of Alibaba Cloud Intelligence International
Selina Yuan is a Vice President of Alibaba Group and President of Alibaba Cloud Intelligence International, a leading cloud platform in Asia and top three in the world. She leads the international division of Alibaba Cloud Intelligence Group, heading a global team across APAC, Europe, Americas and Middle East, and enabling cloud technology for millions of customers around the world. Selina brings more than 20 years of experience in leading and growing technology businesses globally.
Jane Lim
Assistant Chief Executive, Sectoral Transformation Group, Infocomm Media Development Authority of Singapore
Jane Lim is the Assistant Chief Executive of the Sectoral Transformation Group in IMDA Singapore. Jane takes the lead in working with partners in the public and private sector to drive digital transformation of industry sectors to accelerate the growth of Singapore's digital economy.
Jin Ma
General Manager of Product and Solution Management, Alibaba Cloud Intelligence
As General Manager of Alibaba Cloud Intelligence Products and Solution Management, Jin is responsible for cloud product and solution strategy planning and management.
Lancelot Guo
General Manager of Strategy and Marketing, Alibaba Cloud Intelligence
Lancelot Guo is a VP of Alibaba Group, currently leading the business strategy and marketing for Alibaba Cloud. In this role, Lancelot is responsible for Alibaba Cloud's marketing strategy, government and public relationships, business operations intelligence and corporate investments driving the evolution of Alibaba Cloud from an IaaS centric company to a digital economy enabler.
Dr. Yangqing Jia
General Manager of Compute Platform Business Unit, Alibaba Cloud Intelligence
Dr. Yangqing Jia is Vice President of Alibaba Group, currently leading Compute Platform of Alibaba Cloud Intelligence. He leads Alibaba's AI and Big Data unit, supporting the large-scale applications both inside the company and on Alibaba Cloud.
Raymond Yang
Chief Product Officer, Lazada Group
As the Chief Product Officer for Lazada Group, Raymond is a pivotal contributor to the growth and evolution of the Lazada's product and technology to drive innovation across its tech platforms and Apps across Southeast Asia.
Datuk Ir. Dr. Leong Siew Mun
Technical Advisor, Sena Group of Companies
Datuk Ir. Dr. Leong Siew Mun is a Professional Engineer and Chartered Engineer. He obtained his Doctor of Philosophy from Renssellear Polytechnic Institute, USA specializing in the field of intelligent transportation system (ITS) and its application in urban transportation management. He has more than 30 years of experience in traffic management systems and urban planning for the Kuala Lumpur City.
Kenny Tan
General Manager, Malaysia, Alibaba Cloud Intelligence
Kenny Tan is currently General Manager at Alibaba Cloud Malaysia. With over ten years of management experience, he plays a fundamental role in driving digital transformation for key clients in various industry verticals such as aviation, government, enterprise, and the financial sector.
Gajia Parsons
Head of Strategic Partnerships, Airwallex
As Head of Strategic Partnerships at Airwallex, Gajia Parsons builds pioneering relationships with financial institution partners around the world to expand Airwallex's payment network and product suite beyond FX and payments. Gajia and team also focus on strategic partnerships and integrations with other tech-led platforms for acquisition and data-powered opportunities to better serve Airwallex's growing client base.
Herman Widjaja
VP of Engineering, Tokopedia
Herman Widjaja is the VP of Engineering at Tokopedia, where he leads a growth team. Before returning to Indonesia, he spent 13+ years working with the leading tech companies across the US, including Microsoft, Facebook, Amazon, and Google. He has held 12 US/International issued patents and 4 publications, while manages the AI-center with a top Indonesian university as the Board of Advisor.
Yudi Hamka
Chief Technology Officer, MNC Group and Chief Operation Officer, MNC Innovation Center.
Yudi Hamka is currently holding several critical positions at MNC Group, South East Asia Biggest media company, including Group CTO, Managing Director MNC Innovation Center, President Director & CEO, MNC Teknologi Nusantara, Commissionaire of MNC Kapital, Board Director of MNC Investama.
Arun Sharma
General Manager, Enterprise Cloud, Paytm
Arun Sharma is leading the Cloud business at Paytm Cloud across the regions as General Manager-Enterprise Cloud. He has vast experience in Cloud technologies, IoT, ML, Microservices, Bots, Docker, and Containerization. He has almost 18 years' experience in a wide variety of roles.
Dr. Simon Hoh
Global Head of Architecture and Research Ace Digital, ACERAS Sdn. Bhd
Dr. Simon leads architecture and R&D with Ace Digital, a Digital consulting service for the RGE Group. He works with technologists and partners to devise technology adoption strategies across RGE business groups to unlock impactful business values.
Dr. Derek Wang
General Manager of Alibaba Cloud Intelligence Singapore
Dr. Derek Wang is the general manager of Alibaba Cloud Singapore, leading team across marketing, sales, pre-sales, and technical support, to ensures Singapore customers success in cloud computing and data intelligence.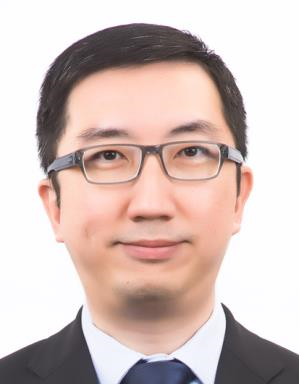 Lee Yee Fung
Director for ICM & Digitalisation, Enterprise Singapore
Mr. Lee Yee Fung oversees the Info-comm Technology & Media sector, working closely with Singapore-based companies within the sector to facilitate their growth both in acquiring capabilities as well as in uncovering new demand markets. Concurrently, he leads broad-based digitalisation initiatives that help SMEs build stronger digital capabilities and participate in the digital economy.
Alibaba Expo
Data Intelligence
Showcasing strategic products and solutions from Alibaba Cloud
Showcasing strategic products and solutions from Alibaba Cloud
E-commerce
The best practices of "Make It Easy to Do Business Anywhere"
The best practices of "Make It Easy to Do Business Anywhere"
Financial Services
Maximizing Your Business Value with Ant Financial
Maximizing Your Business Value with Ant Financial
New From Alibaba Cloud
Upgraded Support Plan for All
1 on 1 presale consultation, 24/7 support, faster response, and more tickets
Starter Package
SSD Cloud server and data transfer for only $4.50 a month
How Alibaba Cloud Supports Smart Nations
Supporting Singapore SMEs and Startups in their digitization journey, receive up to $5000 in credit
LOCATION
Suntec Singapore Convention & Exhibition Centre 1 Raffles Blvd, Singapore 039593
SPONSORS
Strategic Partner
Diamond Partner
Platinum Sponsors
Gold Sponsors
Silver Sponsors
A Free Trial That Lets You Build Big!
Get hands on experience with 40+ Alibaba Cloud products and services for free
Start Now