In-depth collaboration with Alibaba Cloud
Global presence, joint Go-to-Market
As of today, Alibaba Cloud has a total of 28 regions, 86 of available zones, 2800+ of CDN Pops across the globe. A truly global cloud provider that provides easy access to Technology Partners to deploy their solutions on Alibaba Cloud platform and sell in Marketplace. Technology Partners are able to leverage Alibaba Cloud's global presence and be exposed to new opportunities with the help of our marketing experts and globally recognized brand.
Wide industries coverage, sell through Alibaba Cloud ecosystem
In terms of industries coverage, Alibaba Cloud covers a wide range of industries such as farming, fintech, public sector, internet companies, aviation industries and many more. We are proud to say that we cover a broad scope of industries across the world. With this, our Technology Partners are able to leverage our success and promote their solutions to our clients globally.
Reliable Core Infrastructure
Alibaba Cloud, the data intelligence backbone of Alibaba Group, the core infrastructure that handled the Double 11 Global Shopping Festival every year. The reliable infrastructure and technology are now made able to collaborate with our technology partners to build more robust and reliable solutions together, to serve the fast-paced market needs.
To Make It Easy to Do Business Anywhere, Technology is key
The core value of Alibaba Group, to make it easy to do business easy anywhere. We strongly believe with technology in place, we can support SMEs, Enterprises, Public sectors and other industries looking towards delivering transformation solutions to be successful and making it easy to expand their business everywhere in the world.
Global ISVs China Onboarding
Onboard your business in China through advanced cloud technologies, professional technical and marketing support, local market knowledge, and the extensive Alibaba Cloud ecosystem.
Learn More
Alibaba Cloud's Technology Partner Alliances
Partner Success Story – Strikingly

Popular website building platform, Strikingly, switched cloud providers in order to maintain international coverage while accessing specialized services for China.

"I can see Alibaba Cloud is very eager to improve itself, which is extremely important in the tech world, and it is moving quite fast. With more and better services provided from Alibaba Cloud, more and more startups can just focus on the product and leverage the latest technologies more easily than ever."
Partner Success Story – LGMS

PCI DSS Certification, you can get it online now.

"After months of evaluation, we have selected Alibaba Cloud as the right technology partner to deliver our professional testing and certification services at international level.
We have observed exceptionally committed professionalism from Alibaba Cloud personnel across board, and we are very optimistic that Alibaba Cloud platform can support our ever-expanding service delivery goals."

---- Mr. CF Fong CEO, Cybersecurity Consultant & Trainer
Start your journey to be our Technology Partner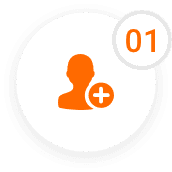 Get started
Sign up for a free account with Alibaba Cloud
Complete the registration and select Enterprise account
Join the Technology Partner Program
Familiarize yourself with Alibaba Cloud infrastructure
Get ready to registering as Alibaba Cloud Certified Professional
Engagement Begins
Our Technology Partner team will engage you to understand your business solution and direction
Technology review with Alibaba Cloud Solutions Architect and positioning of your solution on our Alibaba Cloud environment
Migrate your solutions onto Alibaba Cloud. Plus giving you a chance to understand our core technologies such as Polar DB, OSS, Bigdata and AI platform from Alibaba Cloud and how to integrate your solutions with these services
Create a go-to-market (GTM) marketing plan
Integrate and Publish
Determine which marketplace category is right for you and learn how to integrate and publish
Promote your solutions through the agreed GTM program
Connect with our Business Development, Tele Sales and Channel Sales and sell through our ecosystem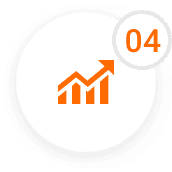 Accelerate Sales
Achieve the next tier of Technology Partner program to unlock more opportunities and collaboration
Co-Sell with Alibaba Cloud and work together to promote the solution
Sign up for a free account with Alibaba Cloud
Complete the registration and select Enterprise account
Join the Technology Partner Program
Familiarize yourself with Alibaba Cloud infrastructure
Get ready to registering as Alibaba Cloud Certified Professional
Our Technology Partner team will engage you to understand your business solution and direction
Technology review with Alibaba Cloud Solutions Architect and positioning of your solution on our Alibaba Cloud environment
Migrate your solutions onto Alibaba Cloud. Plus giving you a chance to understand our core technologies such as Polar DB, OSS, Bigdata and AI platform from Alibaba Cloud and how to integrate your solutions with these services
Create a go-to-market (GTM) marketing plan
Determine which marketplace category is right for you and learn how to integrate and publish
Promote your solutions through the agreed GTM program
Connect with our Business Development, Tele Sales and Channel Sales and sell through our ecosystem
Achieve the next tier of Technology Partner program to unlock more opportunities and collaboration
Co-Sell with Alibaba Cloud and work together to promote the solution
Join Now