Partners
Channel Partners
Technology Partners
Managed Service Partners
Hybrid Cloud (Zstack) Partners
SAP is the world's largest business software company – founded in 1972 and headquartered in Walldorf, Germany.
Available in China Marketplace Only
Red Hat Enterprise Linux, the enterprise open source operating system developed by the world's leading open source solutions provider Red Hat, is now available globally in the Alibaba Cloud Marketplace on a pay-as-you-go basis, bringing more choice and flexibility to customers of both Alibaba Cloud and Red Hat globally.
VMware software powers the world's complex digital infrastructure. The company's cloud, app modernization, networking, security, and digital workspace offerings help customers deliver any application on any cloud across any device. Headquartered in Palo Alto, California, VMware is committed to being a force for good, from its breakthrough technology innovations to its global impact. For more information, please visit https://www.vmware.com/company.html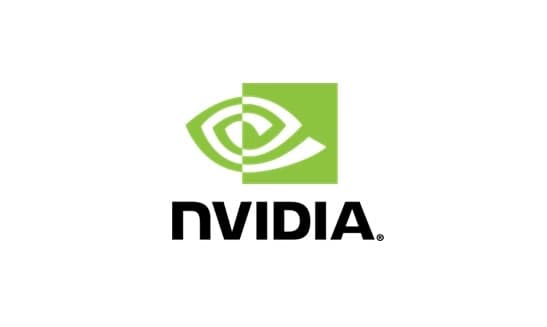 NVIDIA's invention of the GPU in 1999 sparked the growth of the PC gaming market, redefined modern computer graphics and revolutionized parallel computing. More recently, GPU deep learning ignited modern AI — the next era of computing — with the GPU acting as the brain of computers, robots and self-driving cars that can perceive and understand the world.
Docker is the company driving the container movement and the only container platform provider to address every application across the hybrid cloud.
Available in China Marketplace Only
Fortinet provides top-rated network and content security, as well as secure access products that share intelligence and work together to form a cooperative fabric.

Aryaka, the Cloud-First WAN company, brings a high-performance global network and innovative technology stack to deliver the industry's #1 managed SD-WAN service.
Whale Cloud Technology is a leading digital transformation company providing software solutions and services for telecommunication and cross industries, committed to bringing innovative solutions to our global customers in over 80 countries by harnessing the digital technologies, and renovating the conventional business models.
Established in 2005, LGMS has earned a reputation for integrity, value and best practices by providing world-class cyber security professional services to clients from various industries, from local to international markets.
SUSE is a German-based, multinational, open-source software company that develops and sells Linux products to business customers.
Available in China Marketplace Only
Palo Alto Networks, the global cybersecurity leader, continually delivers innovation to enable securedigital transformation—even as the pace of change is accelerating.
Splunk is the leading software platform for machine data that enables customers to gain real-time Operational Intelligence.
Available in China Marketplace Only
We are Chef - the leader in web-scale IT automation. We give you a model for automating IT infrastructure and applications that drive self-reliance across your development and operations teams.
Haivision provides media management and video streaming solutions that help the world's leading organizations communicate, collaborate and educate.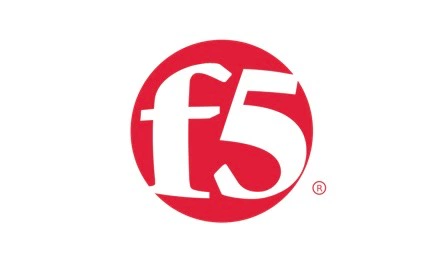 F5 Networks, Inc. is an American-based company that specializes in application delivery networking technology for the delivery of web applications and the security, performance, availability of servers, data storage devices, and other network and cloud resources.
Available in China Marketplace Only
Plesk is a commercial web hosting platform with a control panel that allows a server administrator to set up new websites, reseller accounts, e-mail accounts, and DNS entries through a web-based interface.
Cisco is the worldwide leader in IT and networking. We help companies of all sizes transform how people connect, communicate, and collaborate.
Available in China Marketplace Only
Cisco Meraki, the industry leader in cloud-managed IT, creates the simplest, most powerful solutions helping everyone from small businesses to global enterprises save time and money.
Since 1993, Check Point has been dedicated to providing customers with uncompromised protection against all types of threats, reducing security complexity and lowering total cost of ownership.
Genymotion provides Android virtual devices on the Cloud. Start many virtual devices and test mobile applications at scale or interact directly with a device from a web browser.
GitHub is how people build software. We're supporting a community where more than 24 million people learn, share, and work together to build software.
HERE, the Open Location Platform company, enables people, enterprises and cities to harness the power of location.
Mesosphere is leading the enterprise transformation toward distributed computing and modern applications with its data center operating system.
Strikingly is a website builder that allows the user, with little or no development experience, to create mobile-optimized websites "within minutes".
Veeam® is the leader in backup solutions that deliver Cloud Data Management™. Veeam provides a single platform for modernizing backup, accelerating hybrid cloud and securing your data.
NetFoundry as a Zero-Trust secured software-defined networking, connects to Alicloud in minutes over the internet with 3x to 10x performance, further connecting users, multi-clouds, data centres with massive cost savings replacing VPNs and telco circuits.
Array Networks, the network functions platform company, develops purpose-built systems for hosting virtual networking and security functions with guaranteed performance. From traditional on-premises to cloud solutions, proven at over 5000 worldwide customer deployments.
Postgres Professional is a key contributor to PostgreSQL community. At Postgres Professional we develop Postgres Pro Database, a private PostgreSQL fork.
By reducing the complexities of video and audio delivery to any device, Wowza™ enables organizations to expand their reach and more deeply engage their audiences.
Neusoft provides innovative information technology–enabled solutions and services to meet the demands arising from social transformation, to shape new lifestyles for individuals and to create value for society.
IGS, namely Infinity Global Solutions, is the Alibaba.com Global Service Partner Singapore and Myanmar and the Alibaba Cloud Global Products and Services Provider.
Biqmind provides specialist services and software tools to accelerate cloud-native software development through technologies including Biqmind CAPE, Kubernetes, and popular container platforms such as OpenShift and Alibaba Cloud's Container Service for Kubernetes (ACK).
Talenox is an online payroll and leave management platform. Nominated Best Payroll Software by HRM Asia, Talenox's partnership with Asia's leading banks will make your bank file exports and payroll processes especially seamless.
SaaSaMe was founded in 2015. It has since developed and released SaaSaMe Transport - a P2C, V2C, & C2C workload mover. The initial market response has been overwhelmingly positive for the flexibility and automation optimized for Cloud Migration and Disaster Recovery cases.
We are Tempered, creators of Airwall, banishers of risk, warriors of enterprise, guardians of the invaluable, and visionary rebels to the core. We protect networks by making them invisible.
Corezoid provides a Platform-as-a-Service cloud operating system that enables companies to build agile API-driven business processes based on complex real-time event processing leveraging low code\no code visual studio.
Click2Cloud™ Inc. is a cloud computing product-based company that provides automated solutions for Infra, Cost, Migration Assessment and Management using Artificial Intelligence (AI) & Machine Learning (ML) technologies.
KSS is the first enterprise content management cloud solution provider in China and has more than 10 years enterprise content management experience.
Zhuyun Information Technology Co., Ltd was founded in 2013 and is one of the few services companies whose business is entirely cloud-based in China.
SCHLIX Web Inc provides small to medium business a self-hosted, multi-site and fully extensible CMS and e-commerce solution.
The first and only developer of multichannel mini programs in Europe.
Hystax, a global leader in cross-cloud disaster recovery and cloud migration, has recently introduced a multi-cloud cost governance platform that helps customers control their spends across all apps, CI/CD pipelines or ML models.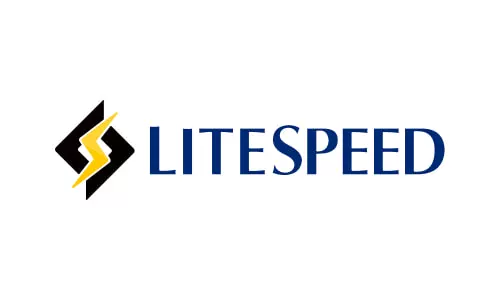 LiteSpeed Technologies is a software company dedicated to making the internet a faster and more secure space. Website owners and hosting businesses alike benefit from the advantages LiteSpeed products provide.

InfinitiesSoft provides customers an omnicloud management suite all the way from development workflow planning to deployment crossing multi/hybrid clouds.
TeamViewer is one of the worldwide leading solutions for desktop sharing and online collaboration over the Internet.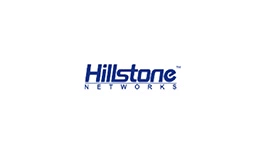 Founded in 2006 by NetScreen, Cisco, and Juniper industry veterans, Hillstone delivers proven high-performance network security solutions to more than 12,000 customers worldwide.
Weiliu Technology Co., Ltd is a leading edge Information Infrastructure Transformation (IIT) Services organization delivering agile and cost-effective solutions.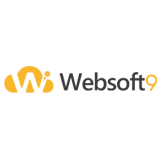 Websoft9 is a Cloud Hosting solution software company who focus on the installation and deployment of cloud application software.
Devart is one of the leading developers of database tools and administration software, ALM solutions, data providers for various database servers, data integration and backup solutions.
Kloudless is an API integration platform that offers Unified APIs which make it easy for developers to connect their apps to features and data from 150+ other SaaS providers.
QNAP is devoted to providing comprehensive solutions from software development, hardware design to in-house manufacturing, focusing on storage, networking and smart video innovations.
FileCloud is the industry's fastest-growing Enterprise File Share and Sync (EFSS) solution with built-in data governance features such as Data Leak Protection, Retention, Digital Rights Management & Content Classification.
DEEP WATER PRINCE (HK) LIMITED helps companies establish a standardized operation and maintenance system, helps companies use cloud computing and big data effectively, and realizes the true value of operation and maintenance.
Experienced cloud native system developer, provide total solution for internet product consultation, from product consultation and UXUI Design to application development.
Chinafy is a leading web performance platform that enables websites to load fast, fully, and securely in China. Virtually onshore performance, offshore.
TAI UT TECNOLOGIA INTERNACIONAL LIMITADA is a State-level High-Tech Enterprise . We focus on Mobile Application & Wechat System design and development. Company was certified of National Intellectual Property Standard System . We are the vice-president of Cloud Computing and Big Data Society. The Software Development Partner of Alibaba Corp.
Ant Media provides real-time streaming media technologies and products to customers worldwide. It's well known product called Ant Media Server is a real-time video streaming platform that provides highly scalable, ultra low latency (WebRTC), and low latency (CMAF/HLS) video streaming.
AI Surge is a Unified Data Lakehouse solution eliminating the extra cost of setting up Data Warehouse on top of Data Lake. A single unified platform for data initiatives; from Extraction to consumption.
Varnish Software's powerful caching technology helps the world's biggest content providers deliver lightning-fast web and streaming experiences for huge audiences, without downtime.
China Telecom (Europe) Limited (hereinafter referred to as China Telecom) was established in London in 2006. The company has 16 branches in European countries. It is the largest Chinese telecom operator in Europe with the largest size, the largest number of people, the strongest technical capability and the most abundant resources.
CloudDuck Limited is a fast-growing Information Technology company and multicloud solutions expert. We strive to support enterprises throughout their digitalisation journeys with our leading edge solutions, including cloud computing, human resources management, eKYC, virtual waiting room and IT security, etc.
Techsun is a leader in retail technology in China, helping brands operate their "new traffic," "new relationships," and "new marketing" with cloud technology, big data and Al technologies.
We focus on Cybersecurity, CRM implementation, Sales Boosting and cloud solutions. We compile the best talents and technology to create a fortified omni solution and support to allow harmonious synergy between People, Process and Technology achieving effective workflow for our clients.
ThoughtWorks is a global software consultancy solving complex problems with technology. We connect strategy and execution, helping our clients to strengthen their core technology, scale with flexibility and create seamless digital experiences.
B & Data is a leading value-added IT distributor in the Hong Kong and Macau markets.B & Data is founded in 2001, we have over 10 year industry experience as a distributor. Our commitment to "Watch Over Your Data" has evolved from being a network security product specialist to a distribution platform for solutions in the Trusted Security, Cloud Computing, Mobility and Professional Services market segments today
Our service supports many clouds including Alibaba,AWS, Microsoft Azure, Japan Cloud and China Cloud. Managed services provide optimized and secured operations. This allows you more time to concentrate on your core business.
Strateq Systems Sdn Bhd is a leading IT Systems Integrator in the Malaysia markets.
China soft International Limited(00354.HK),founded in 2000,is an industry leader.in globalized software and information technology services.With profound ADM experience plus abundant cases and experts of digital transformation,CSI strives to construct the internet information technology service platform,lead in technological innovation
IT Solutions and Services Provider.
Infosys is a global leader in next-generation digital services and consulting.We enable clients in 46 countries to navigate their digital transformation.With four decades of experience in managing the systems and workings of global enterprises,we expertly steer our clients through the many next of their digital journey
We are cloud professionals that provide right cloud foundation and services for business growth.