1. Register an Alibaba Cloud Account
If you already have an Alibaba Cloud Account, skip to Step 2.

If not, register an Alibaba Cloud Account.
2. Log on and Complete the application form
Log on to the Marketplace homepage and click Sign Up as a Seller.

Read Vendor Requirements, and click on Apply Now.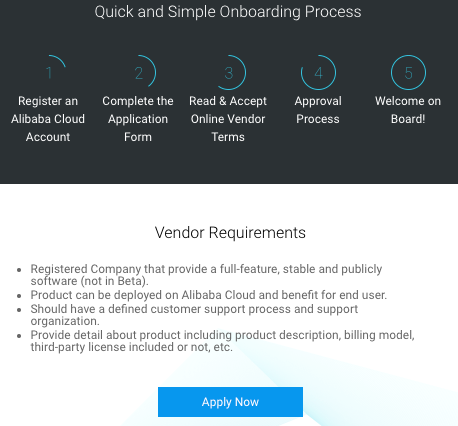 3. Enter your information
enter information for all the required fileds, carefully read the Alibaba Cloud International Marketplace Vendor Terms, and then click Submit Application. An email is sent to you to confirm that your application has been received.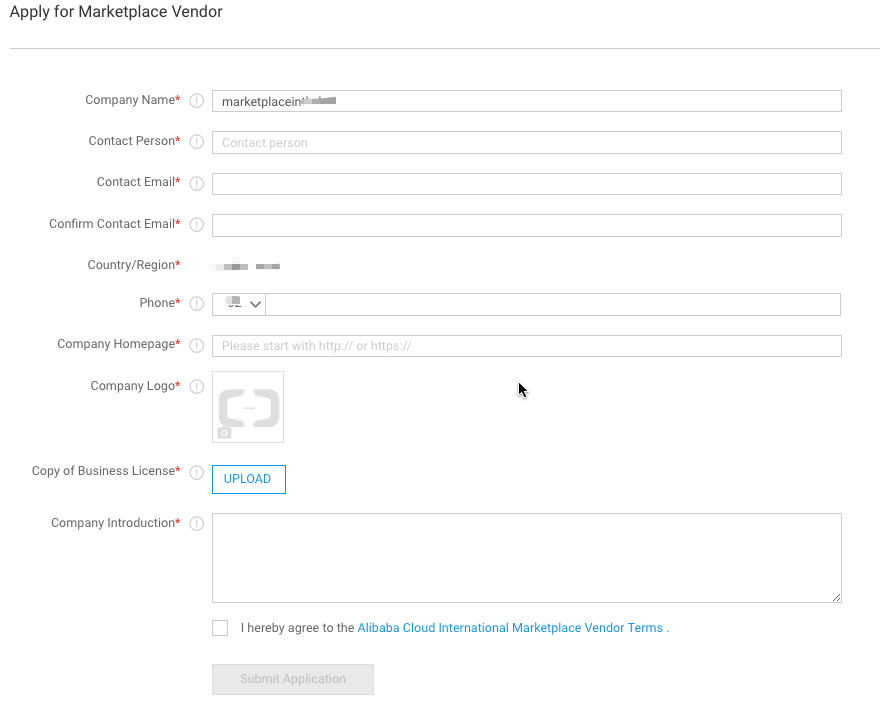 The approval process takes 1-2 working days, after which we send you an email to let you know the status of your application. If you have any problems, contact us at ali-marketplace-seller-ops@list.alibaba-inc.com.