Servers, Domains and ICP

ICP licenses are linked to both an individual IP address and domain name. It is mandatory that you apply both the server IP and domain for an ICP Filing license. Alibaba Cloud can support domain names registered outside of China. To bind a third party domain name, you need to bind the domain name with the IP address of ECS in the domain management system.

Who can apply for an ICP filing license?

Click Who Can Apply for an ICP License or ICP Filing? to learn more.

Companies or applicants which do not complete the application in Chinese can require assistance to proceed.

As the Alibaba Cloud application interface is only available in Chinese and in accordance with the official language application process you will need to complete the application in Chinese characters. If you are unsure as to how to proceed, contact us for help.

Each Chinese province has its own ICP license regulations

An ICP license must be registered in the same province where the applicants' business licenses were issued. In other words, if your business was registered in Liaoning Province, you must register your ICP license in Liaoning and go through the pertinent procedures.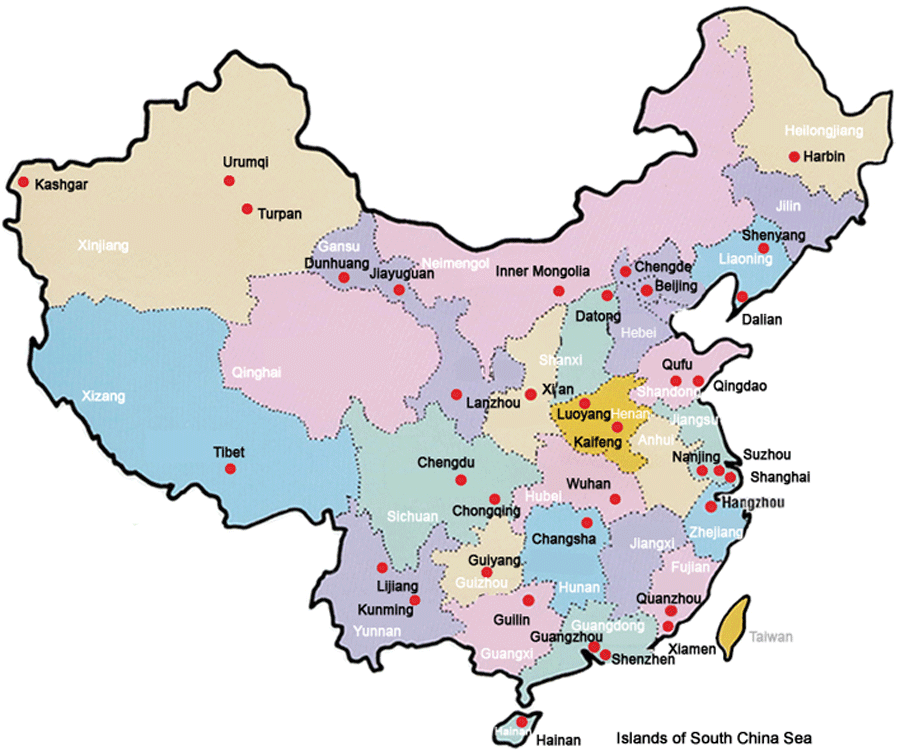 Step-by-Step Process

Step 1: Preparing your hosting on Alibaba Cloud

Step 2:Apply for an ICP Filing number via the ECS Console

Log on to your Alibaba Cloud user account and click Filing service number (ICP Filing), which is a free-floating ID that you can bind to an ECS server. Click here for details:

Step 3: Register for the Alibaba Cloud ICP Management System

Once you have the server domain you can apply for an ICP filing service number.

Note: This system is independent from Alibaba Cloud Platform. [Start by getting an account in the ICP application system here.

Step 4: Visit the Alibaba Cloud ICP Management System and fill out the ICP registration form. Click here to log on.

Input your filing service number, a Chinese landline and Chinese mobile phone number, details about your website and upload a picture of your passport on the first page of the multi-page ICP application form.

Next, choose the location (province and district) to register, the type (military, government, personal, business, social) of your ICP and the type of your ID; fill in the ID number, the domain name and a CAPTCHA.

Next, choose a service type (Alibaba Cloud) and input your Service Number:

Next, input the basic information of your website, choose its category and the languages it is applied.

Next, upload a copy of your passport and a copy of your business license if you are applying as a company.

Step 5: Submit your documents for approval

Once filling out the form, submit the application to Alibaba Cloud for pre-approval. Alibaba Cloud will notify you within one business day if there is any problem with your application.

Notice: MIIT or Alibaba Cloud will contact you via phone. Ensure your Chinese phone number is correct and in service.

Step 6: Get your photo taken

Alibaba Cloud/MIIT require ICP applicants to visit one of several designated places, which are scattered in most major cities in China, to take an official photo, as part of the application process. This rule stipulates the applicants to physically stay in China long enough to have a picture taken.

Notice: Applicants can request an official background, meaning "photo backdrop", to make the procedure above easier. Alibaba Cloud can send its official photo backdrop to anywhere in China for free. You can take a picture in front of the backdrop and upload the photo to you Alibaba Cloud account.By far, the photo backdrop is temporarily unable to be shipped outside of China.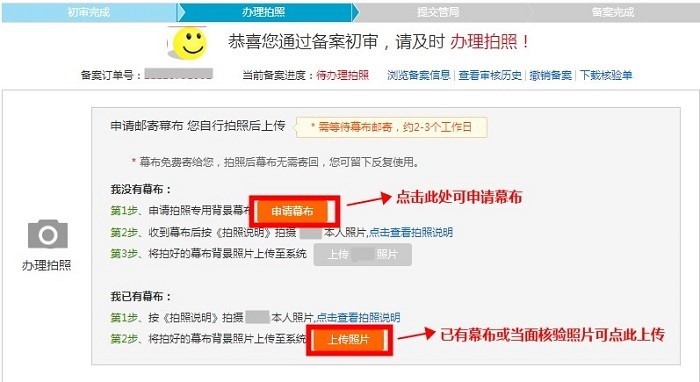 Submit the photo backdrop then waiting for approval.

Step 7: Approve by MIIT

After receiving acceptable picture and approve your application, Alibaba Cloud will transfer the application (if no problem) to MIIT. Considering you have to purchase hosting before an ICP application, Alibaba Cloud offers you an extension service up to 30 days after the application is sent to MIIT.

Step 8: Congrats– You are an ICP license holder!

Pull out the champagne or find a bell and ring it like they do on Wall Street!