Alibaba Cloud CDN supports the smart GZIP feature, which can be enabled under "Page optimization" in the Console.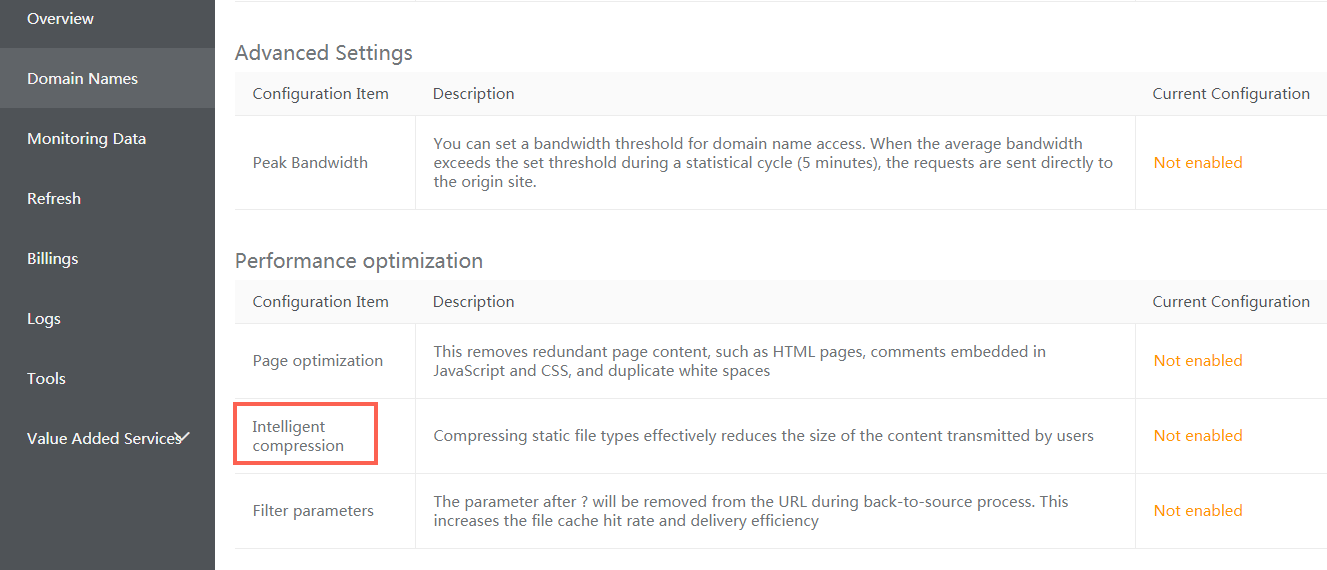 Alibaba Cloud CDN currently supports the following content types for GZIP compression:

content-type:text/xml

content-type:text/plain

content-type:text/css

content-type:application/javascript

content-type:application/x-javascript

content-type:application/rss+xml
content-type:text/javascript

content-type:image/tiff
content-type:image/svg+xml
content-type:application/json
Note:
1. Content size of the origin site must be over 1024 bytes for GZIP compression to work properly.
2. Since Internet Explorer 6 has a poor compatibility with Gzip, it is not recommended to enable GZIP compression feature when responding to access requests originating from Internet Explorer 6.
If the problem persists, please contact After-Sales Technical Support.