This topic describes you the operational flow of component management in native AAR access mode.
Prerequisites
You have updated the baseline.
Procedure
1.Click mPaaS > Native AAR Access to open the access panel. Then click Start Config below Configure and update components.


2.In the displayed management window, click mPaaS Component Management. Then select the module and components to be managed and click OK. If your project contains multiple modules, you can select individual modules and select components for each module respectively.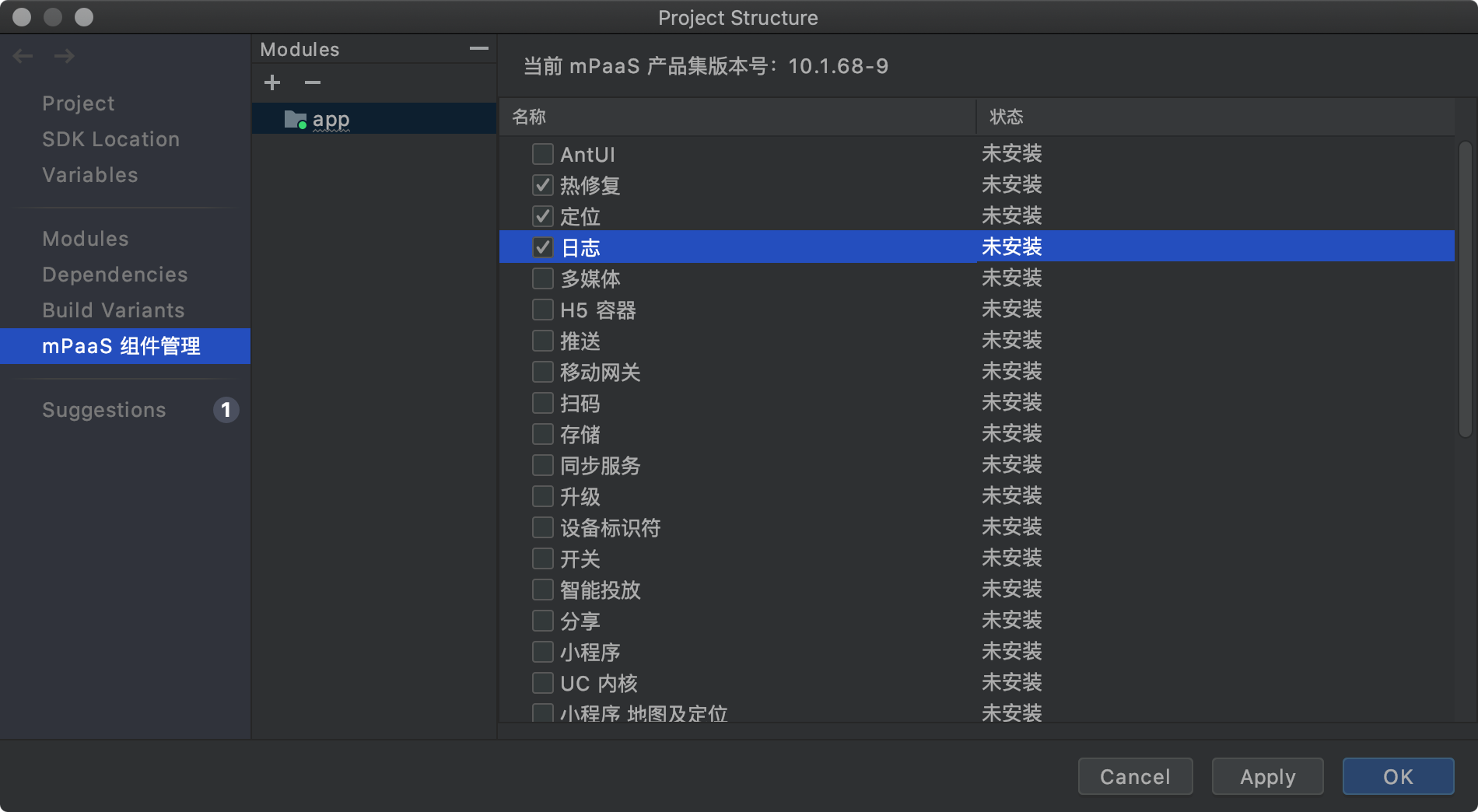 3.After the components are added, click OK.