Overview
You can use the grouping feature to manage DNS records in groups.

Procedure
1 . Log on to the Alibaba Cloud DNS console.
2 . In the left-side navigation pane, click Manage DNS. On the Domains tab, click a domain name to open the DNS Settings page.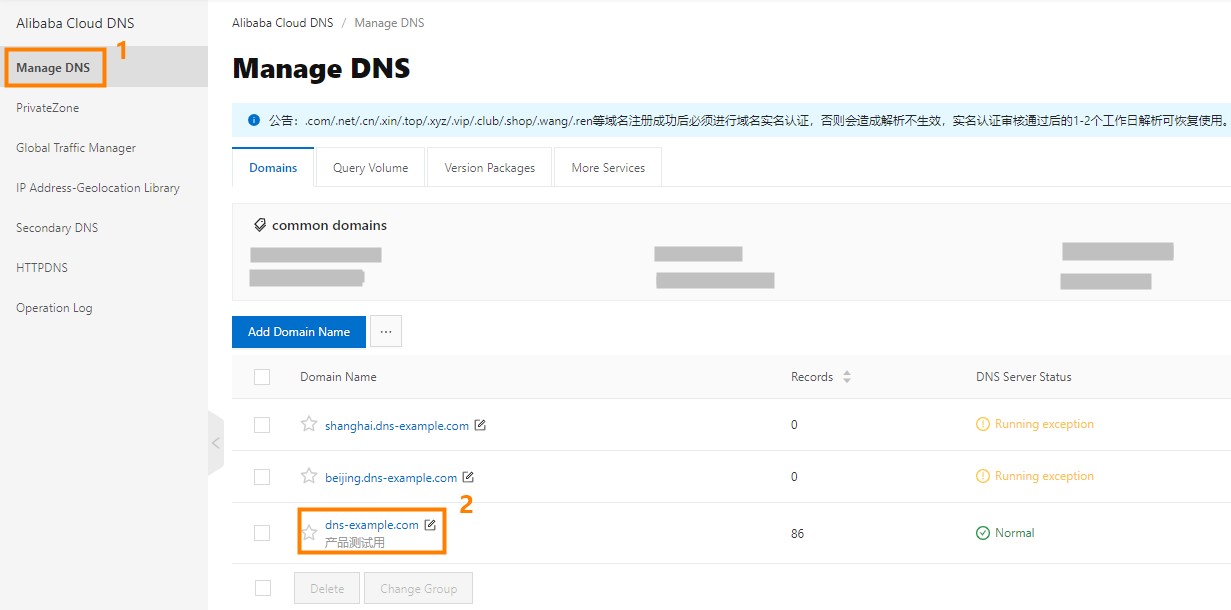 3 . On the DNS Settings page, click the ALL drop-down list, click the plus sign (+), enter a group name, and then click the check mark (✓) to create a group.

4 . Select the DNS records that you want to move to the created group, click Change Group, select the created group, and then click OK.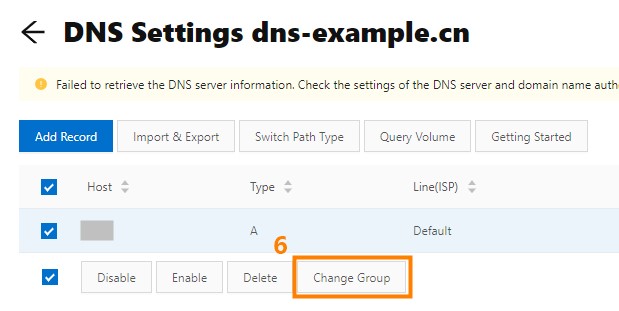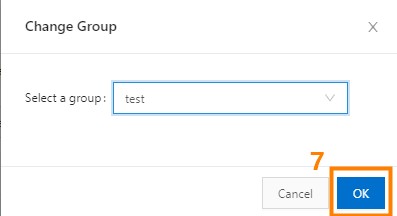 5 . After you move the DNS records to the created group, you can view the number of DNS records in this group.



6 . Click the group name to view details about DNS records in the group.



7 . Click the edit or delete icon next to the group name to modify or delete the group.


Grouping rules
The ALL group is the default group defined by the system. The number displayed next to the All group indicates the total number of DNS records of the selected domain name. The name of the ALL group cannot be modified or deleted.
If you modify a DNS record, it will not be removed from its group.
If you delete a group, the DNS records in the group are moved to the ALL group.
You can create a maximum of 100 groups for DNS records.
A group name must be 1 to 20 characters in length.
The number of DNS records that can be added to a group is unlimited.
You cannot query log entries for record grouping operations.