Bank of Nanjing

Company profile
Bank of Nanjing was established on February 8, 1996. It is a joint-stock commercial bank with an independent legal person qualification composed of state-owned shares, Chinese-funded legal person shares, foreign-funded shares and many individual shares, and implements a first-class legal person system. In 2001 and 2005, the International Finance Corporation and the BNP Paribas Bank of France were introduced to take shares. The first in the National City business bank launched the listing counseling program and successfully listed in 2007. Ranked in the global top 1000 banks and the top 500 global bank brands published by the British "banker" magazine, 146th and 131th in 2017. With the rapid development of Internet finance, Bank of Nanjing attaches great importance to digital transformation and strives to build its own Internet financial platform.
Li Yong
Deputy General Manager, Information Technology Department, Bank of Nanjing
"OceanBase's database system has been verified by Ant Financial over a large number of internal internet financial scenarios, giving us confidence in trying to use it. Practice has proved that the Bank of Nanjing chose OceanBase, which provides a more solid guarantee for the "Xinyun +" mutual financial platform."
Challenges
Online scalability: to scale out clusters without interrupting business.
High concurrency: to cope with the momentary high concurrency during events such as the Double 11.
Software, hardware, and O&M costs: to reduce costs while meeting the preceding requirements.
Achievements
On September 28, 2017, Bank of Nanjing, Alibaba Cloud, and Ant Financial held a signing ceremony for the strategic cooperation agreement to jointly launch the Bank of Nanjing "Xinyun +" Mutual Gold open platform. The Xinyun+ platform is the first achievement made by Alibaba Cloud and Ant Financial. The Xinyun+ platform provides the following benefits for Bank of Nanjing:
Scalability: OceanBase has performed horizontal online scaling during and after the development of the platform.
Processing Capacity: increased from less than 100,000 transactions /day to more than 1 million transactions /day.
Cost reduction: the maintenance cost of a single account is reduced from 30~50 yuan /account to 4 yuan /account.
MYbank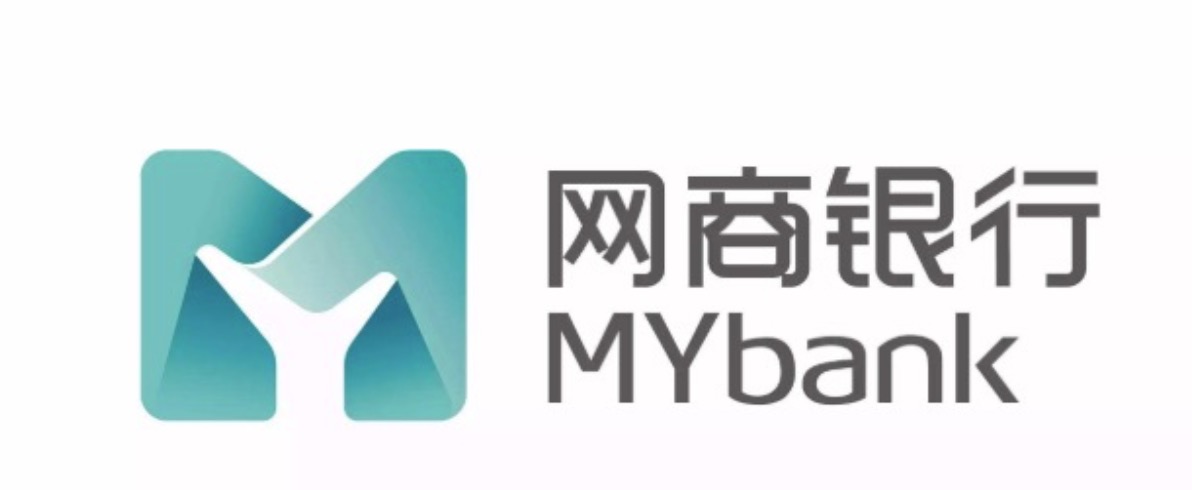 Company profile
MYbank is the preferred financial service provider for Internet merchants, an explorer of Internet banking, and a practitioner of inclusive finance. It provides services to micro- and small enterprises, mass consumers, rural merchants and farmers, and small- and medium-sized financial institutions. MYbank is the first bank in China to deploy its core system on Finance Cloud. Based on the financial cloud computing platform and the massive storage of OceanBase, MYbank can process high-concurrency financial transactions, large amounts of big data, and provide elastic capabilities. It can also use the internet and big data to provide financial services to more small and micro enterprises.
Tang Jiacai
NetBank CTO
"MYbank chose to deploy the architecture of OceanBase with five data centers in three zones. This not only supports the capability of disaster recovery in the remote city, but also provides the built-in multi-tenant isolation capability. This architecture meets the management and use requirements of all-bank multi-application systems. The architecture for active geo-redundancy of application systems is extremely simple to design."
Challenges
Develop city-level disaster recovery capabilities to meet regulatory requirements, while minimizing the workload to deploy and manage the IT infrastructure and reduce system O&M costs.
Provide standard, secure, and efficient environments and management tools for multi-tenant data segregation to meet the requirements for multi-application systems, such as the core system for deposits, loans, and currency exchange.
Achievements
OceanBase was deployed in five data centers across three regions. This enabled the active geo-redundancy of business applications in China (Hangzhou) and China (Shanghai), significantly improving the full-site system throughput. At the same time, when irresistible factors occur in any time, any server, any data center, or any city, the disaster recovery is equipped with non-destructive adaptive disaster recovery completely without human access, RPO=0,RTO<30 seconds, which greatly reduces the workload of operation and maintenance of IT infrastructure. Thereby reducing the cost of operation and maintenance.
During and after the launch of the Apsara stack platform, OceanBase has made repeated online scale-out to achieve high scalability.
By leveraging the multi-tenant feature provided by OceanBase, OceanBase allocates resources proportionally according to the degree of service importance and the proportion of traffic, achieving an optimal balance in resource sharing and isolation, and greatly reducing the procurement costs of IT infrastructure. At the same time, OceanBase's cloud platform operation and maintenance management product is 100% white-screen, which greatly reduces the maintenance and operation costs.
Alipay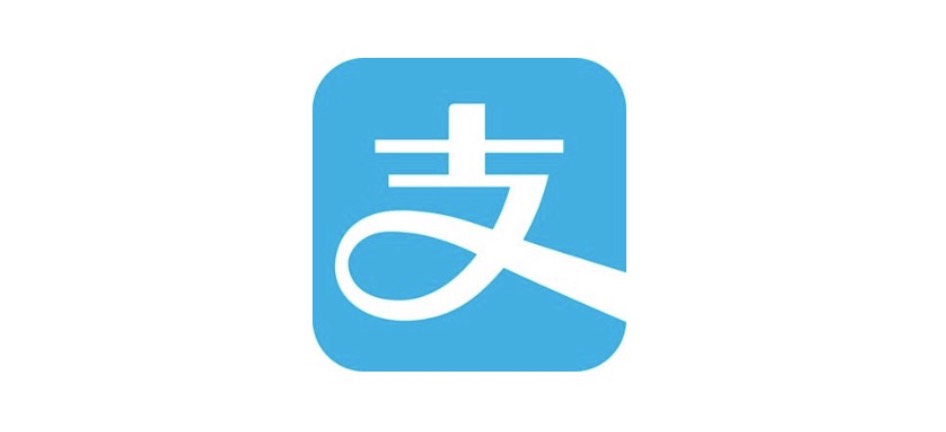 Company profile
Alipay is a leading third-party payment platform in China. It is dedicated to providing simple, secure, and fast payment solutions. During the 2017 Double 11 shopping festival, the peak payment was up to 0.25.6 million transactions per second. All of Alipay's core business data, including transactions, accounts, Ant Credit pay, and Ant Credit pay, is stored in OceanBase. Compared with the traditional Oracle solution, OceanBase has lower costs and higher scalability, which helps Alipay smoothly cope with various promotional business peaks.
Cheng Li
Ant Financial CTO
ApsaraDB for OceanBase is tested by the challenges of the Double 11 for supporting the transactions, payments, and accounts of Alipay. ApsaraDB for OceanBase helps Alipay deploy a high availability architecture across data centers and regions. ApsaraDB for OceanBase also plays an important role in daily operation, emergency drill, and disaster recovery.
Challenges
Consistency: Consistency is the lifeline of financial business. Traditional databases can only provide limited solutions to ensure consistency when dealing with hardware or system failures, such as the failures of data centers, operating systems, and servers. The maximum availability mode is one of the solutions. However, it can cause data loss if a primary database fails. The maximum availability mode increases unavailability throughout the year and compromises database performance.
Scalability: in traditional hardware-based solutions, scaling up is very costly. Ant Financial uses sharding to shield table sharding information through its proprietary middleware ZDAL and provides a single-table view of services.
Availability: for financial services, the system availability requirement is very high, usually above 99.99%. Some financial institutions usually adopt the features of databases to provide system availability. For example, Oracle has two solutions: RAC Solution and Data Guard solution to ensure high availability. However, these features require long periods of time for disaster recovery. To reduce the recovery time, some high availability solutions, such as the failover solution, are implemented. However, these solutions introduce a lot of complexity.
Cost and performance: For traditional databases, costs include server costs and license costs. Different from traditional financial companies, Internet finance has a large number of users. The traditional charging methods incur high costs.
Achievements
OceanBase has done the following tasks in consistency: Introducing the Paxos protocol at the architecture level, multiple data verification mechanisms, improving the Alipay business model, and multiple mechanisms to ensure financial-level consistency.
The high availability strategy of OceanBase is quite different from that of the traditional shared storage-based solutions. OceanBase adopts the Share Nothing architecture, and each component has its own continuous availability solution.
It is also different from the deployment architecture. Alipay's order-oriented business adopts the deployment mode of "three centers in the same city", which provides disaster recovery for the single machine and a single IDC through fault tolerance. It provides remote disaster recovery through RFO, and achieves the ultimate balance between performance and availability. Accounting businesses are deployed in five data centers across three zones. These businesses support disaster recovery of a single IDC and automatic disaster recovery of city-level faults. In the Zone-disaster recovery and geo-disaster recovery scenarios, we can set the RPO to 0 and the RTO to to less than 30 seconds.
Taobao.com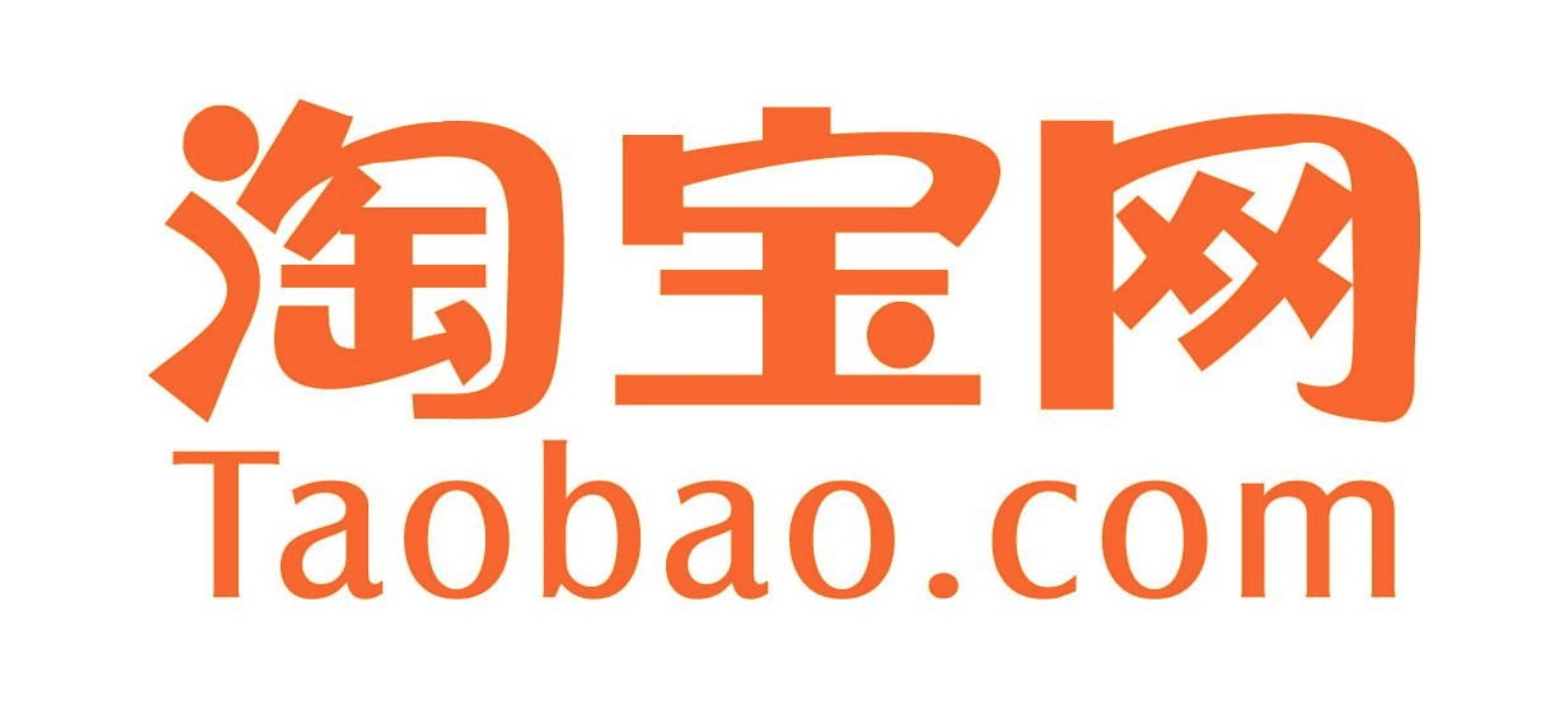 Company profile
Alibaba is one of the world's largest e-commerce websites, with a total transaction amount of 168.2 billion yuan Tmall 2017 Double 11. The favorites feature is popular among Taobao (Tmall) users. When browsing Taobao.com, users add their favorite products or stores to favorites so that they can view these products or stores later. Users can also share their favorite products or stores with friends. At present, Taobao favorites have reached hundreds of TBS, serving 800 million Taobao users.
Lin Yubing
Basic Transactions Team, Taobao Technology Department
"OceanBase provides excellent support for the read and write scenarios of favorites, and has withstood the high concurrency test of many major promotion events. It provides stable operation, high throughput, excellent performance, and low costs, it meets the business development needs of favorites."
Challenges
The write throughput of Taobao favorites is tens of millions per day. The maximum number of writes is tens of thousands per second.
A favorite query is a joined query of favorite records and commodity information. On average, each query needs to join hundreds of records, and the peak value of user display on Double 11 can reach hundreds of thousands of records per second. The favorites feature has high requirements for database performance.
Achievements
Based on the advanced distributed features of OceanBase, data in a single table is automatically distributed to dozens of inexpensive micro-servers that support intensive writing on a daily basis. This allows OceanBase to easily relieve the writing pressure.
Utilizing the excellent disaster recovery features of OceanBase, OceanBase is deployed in three data centers. Even if all of the data centers are abnormal, user access is not affected.
Apsaradb for OceanBase uses the Materialized view technology to eliminate join operations in actual queries, improving the database query capability by dozens of times, and ensuring a smooth user experience during Double Eleven.
Alimama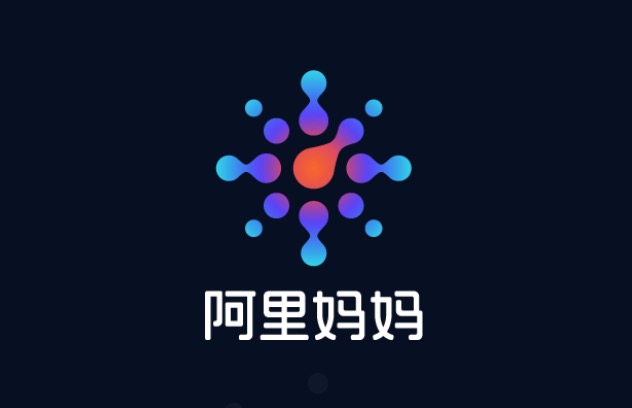 Company profile
Alimama advertising business is mainly an advertising business system in the Pay for Performance (P4P) format. The Report Center is the only platform for Alimama to display advertising effect data to advertisers. In the rich and diverse business scenarios of the Alibaba platform, it provides customers with high-quality, efficient and reliable data services. Become a wind vane for advertising. The report platform categorizes and summarizes information from various types of commercial advertisements, and extracts report Services for through train, drill show, quality performance, one-stop, original content, new item, and other business lines. It provides sellers with various accurate and multi-dimensional advertising effect analysis services on the Alibaba business platform.
Zhang xiyu
Alimama basic sharing technology development platform director
"OceanBase meets the requirements of our advertising business for storage system scalability, parallel computing, statistical computing, high throughput, low latency, resource isolation, and other big data processing. In the evolution of our reporting business, OceanBase helped us build a general system that separates business from platforms and can be developed for performance metrics."
Challenges
Development Efficiency: The report platform summarizes and displays many types of advertising data on the Alibaba platform for advertisers. Different lines of business have different report demands. Even under the same line of business and based on different marketing scenarios, the report platform also allows for data abstraction and encapsulation in different dimensions. However, in the process of the evolution of report development, the report platform has gradually established the separation of business and system, changing from the previous report-oriented development model to a general solution for indicators. In this way, the problems of report development are divided into fine-grained indicator combinations. The computing and storage models depending on different metrics vary greatly depending on the characteristics of the business. However, the rich partitioning methods and OLAP capabilities provided by OceanBase effectively solve the problem of building business indicators in different scenarios. For business developers, we can pay more attention to what kind of indicators we need without having to consider how to obtain such data from the storage system.
Big data processing capability: With the rapid development of Alibaba Group, marketing promotion is becoming increasingly important in marketing traffic. As a closed-loop marketing product, reports have more diversified and personalized demands. The Report data has grown to TBS or even dozens of TBS over the past few years. In this case, the scalability of the storage system is very important. If we estimate the storage resources for years 5 to 10 from the very beginning, there must be a serious waste of resources when the previous data scale is small. If the preliminary estimation is too small, as the data grows, due to the scaling out of MySQL + middleware clusters, data migration is time-consuming and labor-intensive. At the same time, to give users a good data display experience, we require that each data computing take less than 10s (usually not more than 10s). However, for large data read /write requests, it is very difficult to achieve this requirement without the use of parallel computing. However, parallel queries in big data cannot bring down small high-priority requests in the system. And, when the data size of a MySQL table exceeds 20 million, its query performance will plummet. This is also a major flaw that cannot be tolerated by business operations. Therefore, in terms of system selection, we prefer a storage solution with high throughput, data read /write isolation, and resource isolation of OceanBase.
Ease-of-use: The advertising service is a typical online analytical service (OLAP). It needs to analyze the relationship between the vast amount of buyer data and advertising data before accurately analyzing the advertising effectiveness of advertisers. Therefore, the report platform supports many multi-dimensional data Association queries and big data grouping and summary queries. It also provides some statistically professional function computing solutions. The SQL capabilities of the currently popular data query solutions (ROLAP) and MOLAP (MOLAP) for advertising are not very friendly. Therefore, we need to make heavy business abstraction based on the provided API and encapsulate it into a set of general-purpose business SDK. Therefore, we have to invest more developers and maintenance personnel in this set of cumbersome SDK, thus the development efficiency will be greatly reduced. Therefore, we also need a storage system with good SQL support.
System Cost: Another solution is to use the RAC solution provided by Oracle, which is used by most commercial companies. It provides data storage space expansion through shared storage capabilities and provides high-speed shared storage by adding computing nodes on the parallel processing. These solutions are based on the expensive hardware and Oracle Database License fees. This is different from our original intention of building a low-cost technical system.
Achievements
As a universal distributed relational database system, OceanBase provides a wide RANGE of partitioning methods (HASH, RANGE, RANGE + HASH, etc.) and provides dynamic partitioning capability that is imperceptible to online business. To expand a cluster, it only requires DBA to simply add storage nodes and perform some simple DDL operations. Fully transparent to the business and solve the problem of explosive growth of our business data.
Apsaradb for OceanBase is compatible with most features of MySQL 5.6 and fully covers the reporting business requirements. You can use apsaradb for OceanBase as you do with MySQL, without having to make much logic transformation. Apsaradb for OceanBase serves as a Distributed Relational Database, and also provides complex cross-node distributed JOIN capabilities. Maxcompute allows parallel summary and sorting and uses various mathematical calculation functions to meet our computing requirements in most scenarios. In addition, OceanBase customizes the approximate calculation function for the report Platform. For the operations of some large result sets, OceanBase filters out some data that have a significant impact on the accuracy, and then performs a summary calculation based on these data. In the case of large-scale data operations, it is possible to quickly obtain an approximate result that is not much difference from the correct result.
OceanBase is a horizontally scalable distributed relational database system. In the cluster, the roles and relationships of each node are equivalent. Each node can provide reading and writing capabilities, which greatly improves the overall throughput of the system. This meets the requirement of quickly importing data (a peak TPS of more than 100,000). At the same time, each node can be deployed on a cheap PC server, so the system cost is dozens of times more cost-effective than RAC solutions.