The Memcache console is a web application where you can create and manage instances, configure networks and accounts, and so on.
The Memcache console is part of the Alibaba Cloud console. This document introduces general interfaces on the Memcache console. The actual interfaces may differ slightly from the figures in this document.
Prerequisites
You have logged on to the Memcache console by using your Alibaba Cloud account. If you do not have an Alibaba Cloud account, click Register.
Console overview
Console home page
Log on to the Memcache Console. The Instance List page is displayed, showing the following information: Instance ID, Status, Memory in Use and Quota, Zone, Instance Type, Creation Time, Billing Method, and Network Type.

Note: Memory in Use and Quota is based on offline statistics made up of information collected from the underlying system. A delay of about 10 minutes always exists.
Maintenance Window
You can modify the maintenance window on the Instance Information page. Alibaba Cloud maintains the instances during the O&M time, and the system may disconnect shortly. We recommend that you set the maintenance window to off-peak hours.

Performance monitoring
Click the instance ID to go to the Instance information page. In the left-side navigation pane, select Performance Monitoring to view historical performance data of different metrics.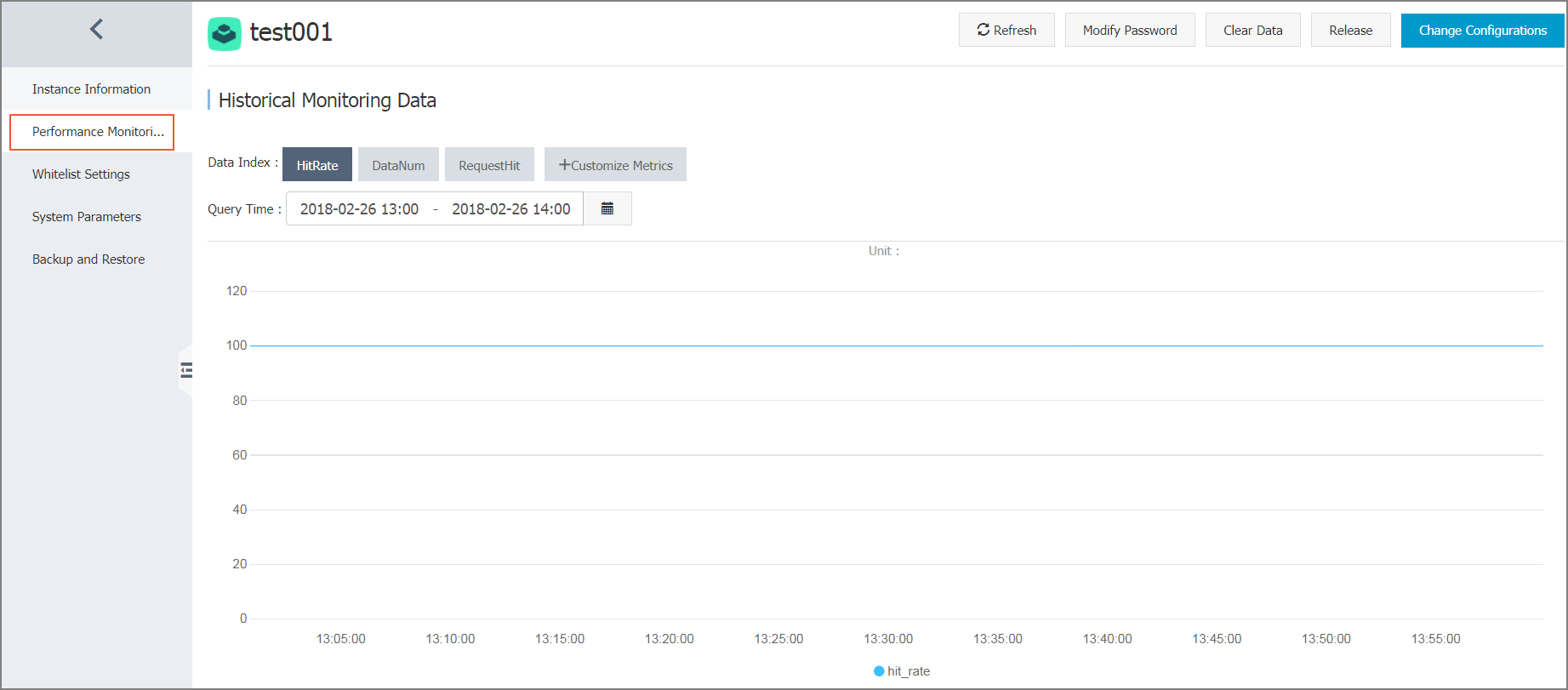 You can click Customize Metrics to add more metrics. For more information, see Performance Monitoring.
Whitelist settings
Select Whitelist Settings in the left-side navigation pane, and you can add IP addresses that can access the Memcache instance. For more information, see Security settings,

System parameters
You can set Memcache's data eviction policies on the System Parameters page. For more information, see Parameter Settings,

Backup and restore
On the Backup and Restore page, you can create backups, recover data, and set the automatic backup time. For more information, see Backup and restore.