Thank you for using Machine Translation. This section describes how to use Machine Translation and quickly find the desired help information.
Activate the service
Open the Alibaba Cloud home page (Alibaba Cloud home page) and choose Products > AI > Machine Translation from the navigation bar to enter the Machine Translation page. Select Activate Service.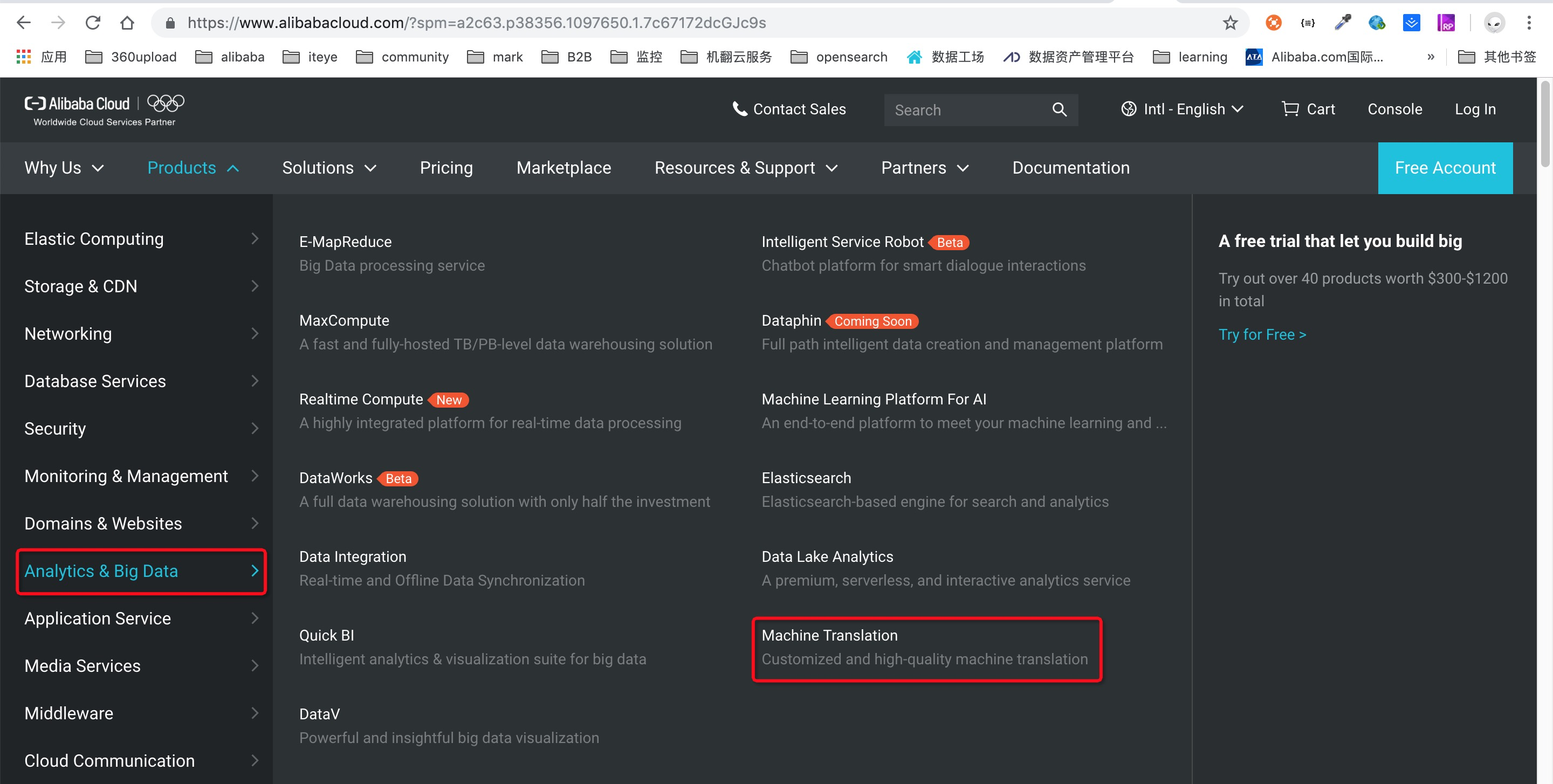 Select I Have Read and Accepted the Agreement, and click Activate Now: [activation link]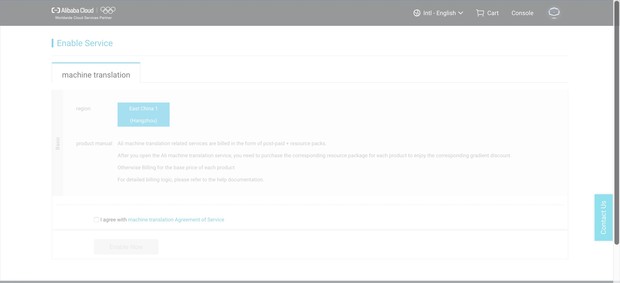 Go to the Machine Translation console and select Buy Resource Package: [resource package link]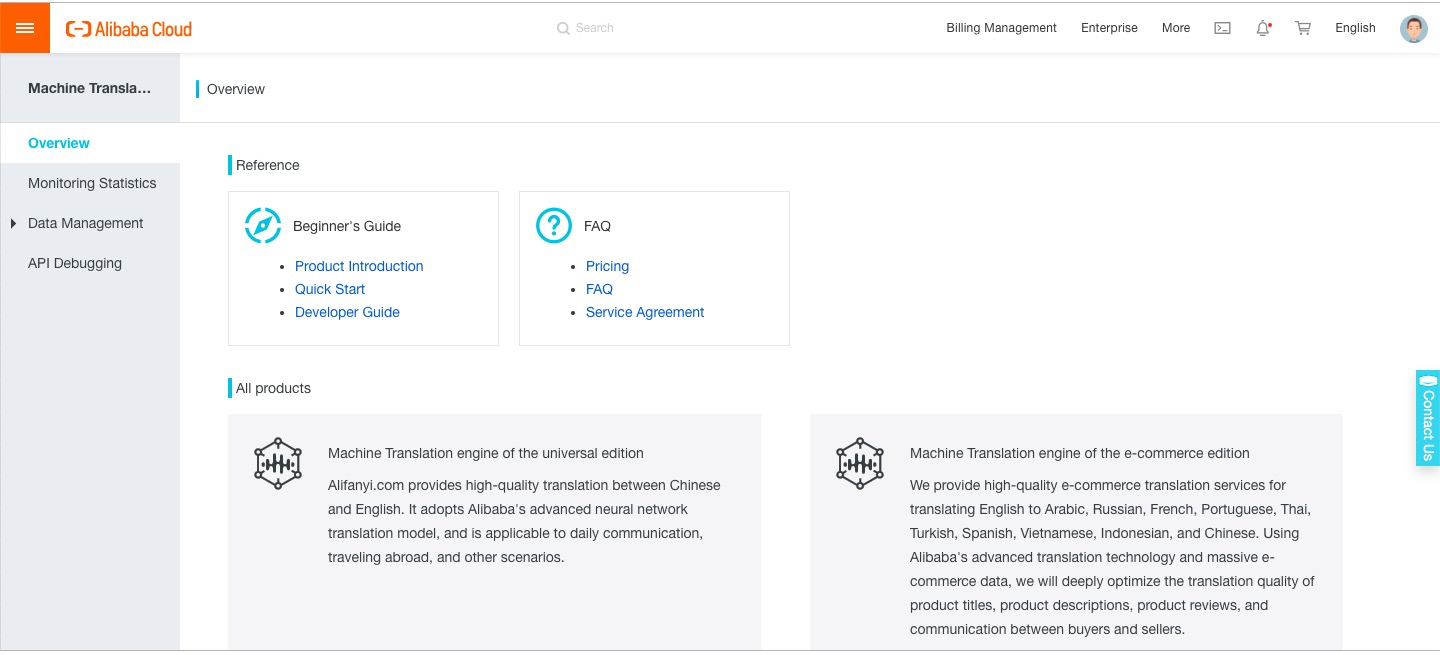 Buy the corresponding resource package. The unit price is lower if more resource packages are bought.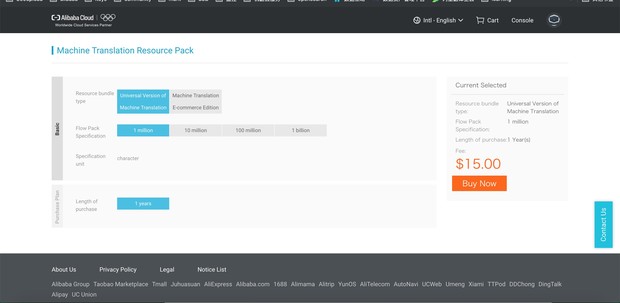 Call the purchased resource package. Debug the resource package on the API debug page.