Overview
To use your own domain name in VOD, you must bind the domain name to a CDN domain and then resolve an IP address from the CDN domain.
After you add your domain name to VOD, a valid CNAME address is automatically generated. You must contact the DNS service provider to add a CNAME record for your domain name, in order to accelerate content delivery.
Procedure
Retrieve the CDN domain and CNAME
On the VOD console, choose Domain Names > Domain Names and copy the CNAME value of the CDN domain.
1. After adding the domain name, you can see the assigned CNAME domain.
2. On the Domain Names page, locate the CNAME domain corresponding to the target domain name and copy the CNAME domain for later resolution configuration.

Change DNS resolution record and integrate CDN
1. Log on to Xinnet with your account and choose My Account > Domain Names to go to the Domain Names page.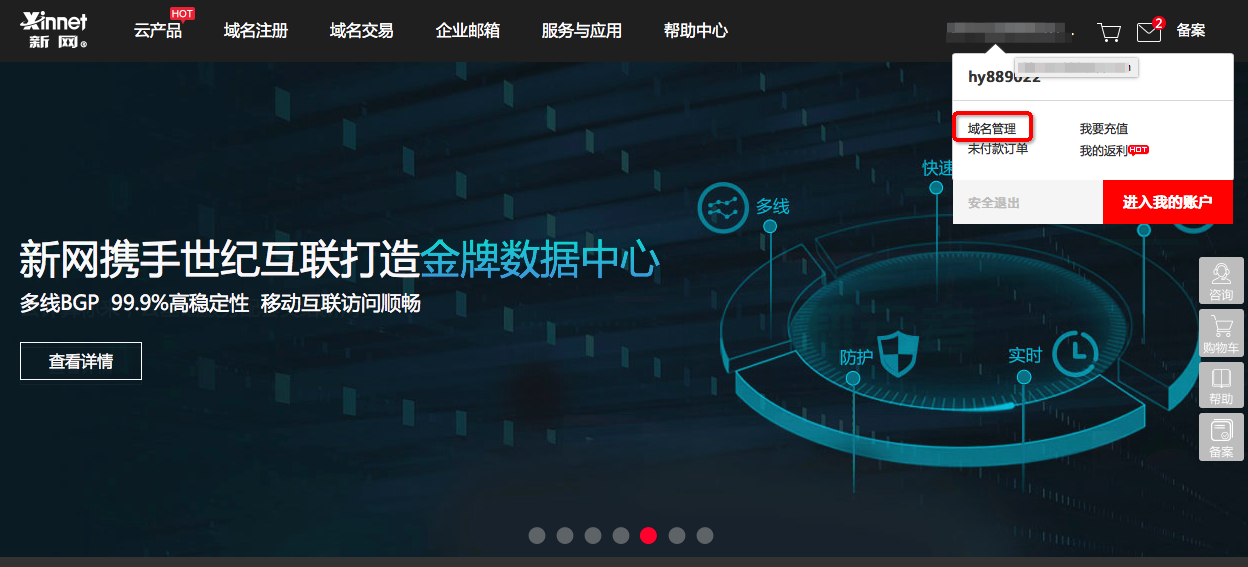 2. On the Domain Names page, choose the target domain name from My Domain Names and click Resolution to go to the Resolution Settings page.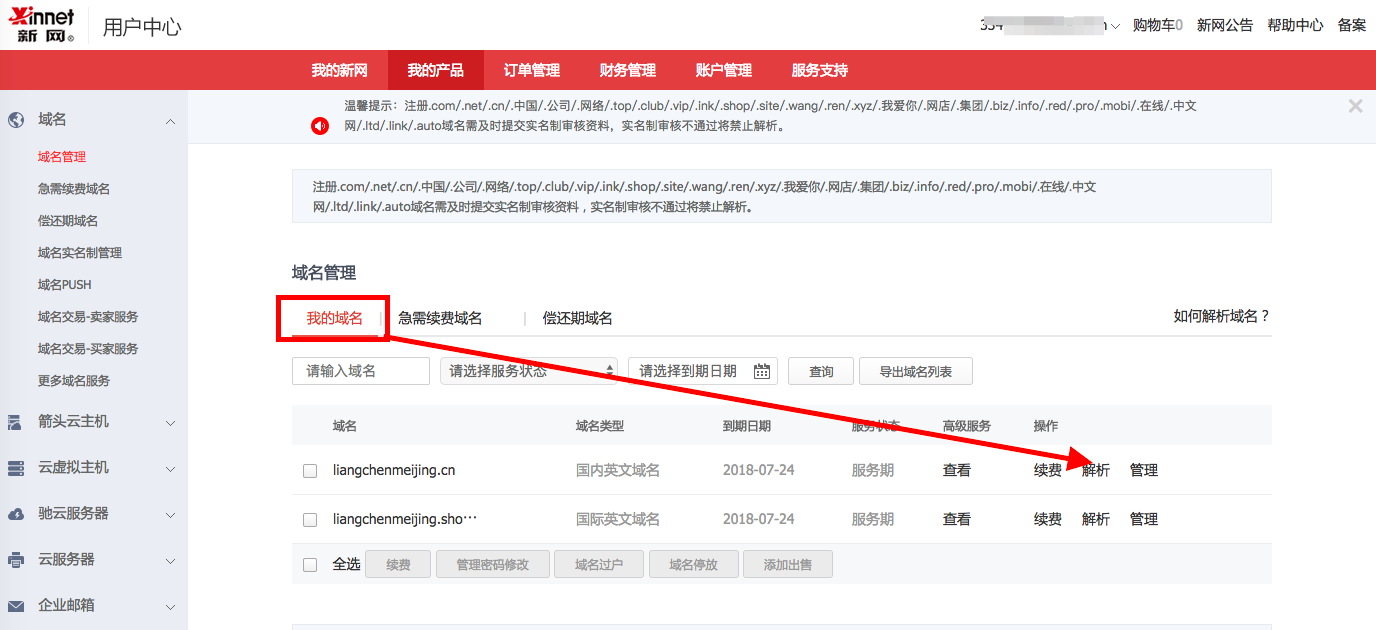 3. Set the CNAME record as follows:
Select CNAME as the record type.
For the host record (also known as the domain prefix), enter the record value of a subdomain name.
In the VOD console, choose Global Settings > Domain Names and copy the CNAME value. Enter the CNAME value in the Add DNS Record dialog box.
Set the TTL to the default value.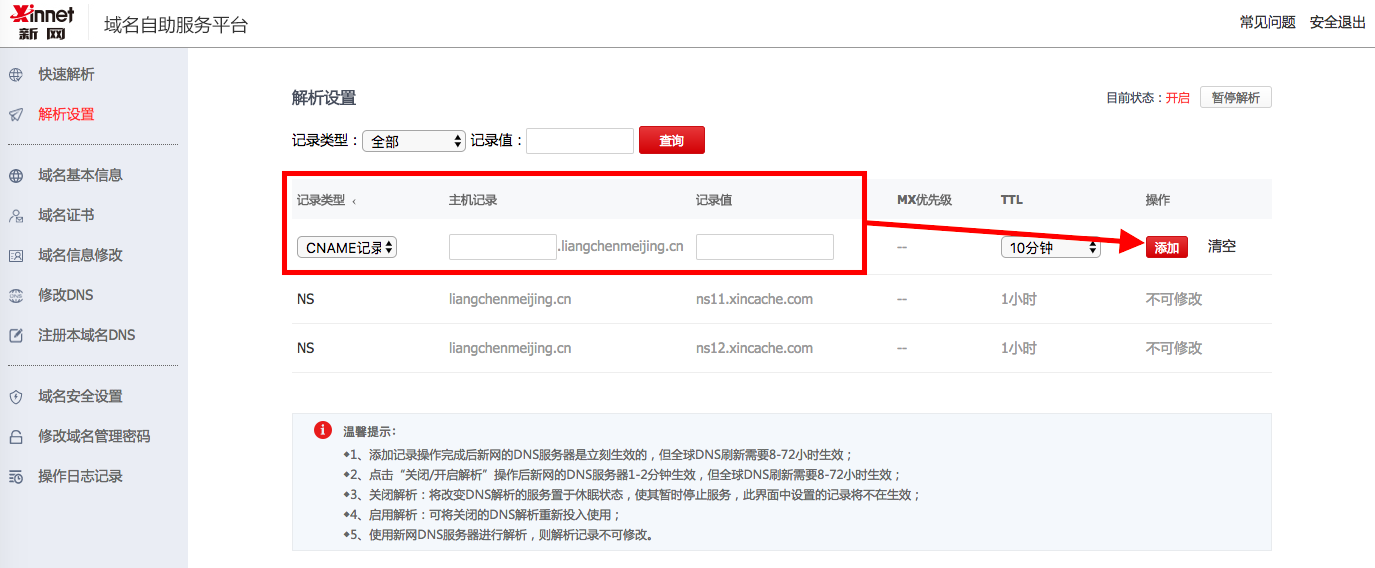 5. After entering all the information, click Add to complete the resolution configuration.
Notes:

Normally, CNAME domain resolution takes effect after a short period of time (within 48 hours globally).
After a few minutes, ping the IP address resolved from the domain address by DNS. If the IP address can be successfully pinged, the CNAME was successfully If the ping fails, troubleshoot the problem based on the preceding steps.
The prefix of the resolution record must be unique. Otherwise, the CNAME record conflicts with another record type using the same domain name. For example, if your domain name is example.com and a record is set for www.example.com, you cannot set another type of resolution record (such as the A record) for www.example.com.