You can conveniently integrate the function of Mobile Delivery Service to your client by installing the client SDK provided by the Mobile Delivery Service platform.
Generate version upgrade packages, hotpatch packages, switch configuration and so on in the mPaaS plugin, and upload the packages to the Mobile Delivery Service console.
Then perform gray release or official release based on different release strategies.
Finally, the client pulls the new release packages to perform upgrade, hotfix or offline release.
In addition, you can use the switch configuration service to modify the client-side code processing logic. To do it, you need to add necessary switch configuration items on the Mobile Delivery Service console to implement targeted delivery.
Operation flow
The following chart illustrates the flow of releasing a version upgrade package, hotpatch package or offline package in real time.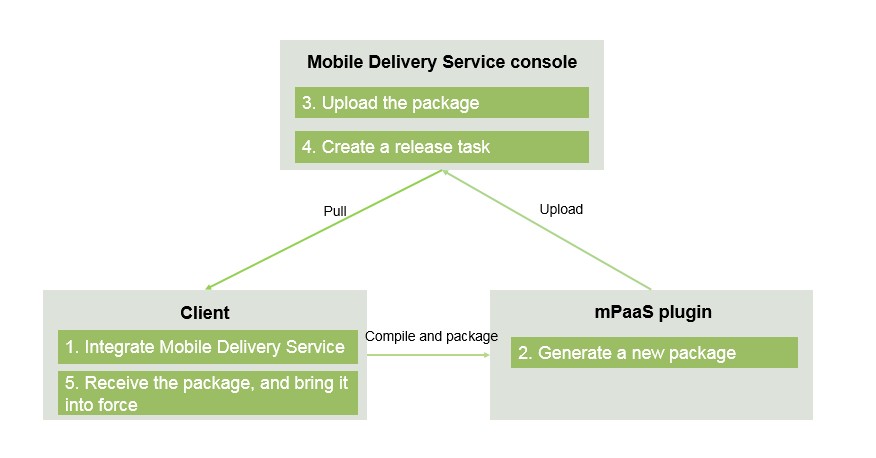 Operations on console
You can perform the following operations on the Mobile Delivery Service console: