DBS offers features such as full backup, incremental backup, and data restore. It supports restoring databases deployed in multiple environments to OSS.
Environments supported by DBS
Databases deployed in on-premise data centers or on third-party clouds.

Databases deployed on ECS instances

ApsaraDB for RDS instances
For more information about database environments and versions supported by DBS, see Functionality matrix.
Difference between DBS and the backup capability of ApsaraDB for RDS
DBS provides the dump backup and logical backup features to meet the remote backup and flexible backup requirements of ApsaraDB for RDS customers.

DBS also supports the physical backup feature to meet the local backup and quick restore requirements of ApsaraDB for RDS customers.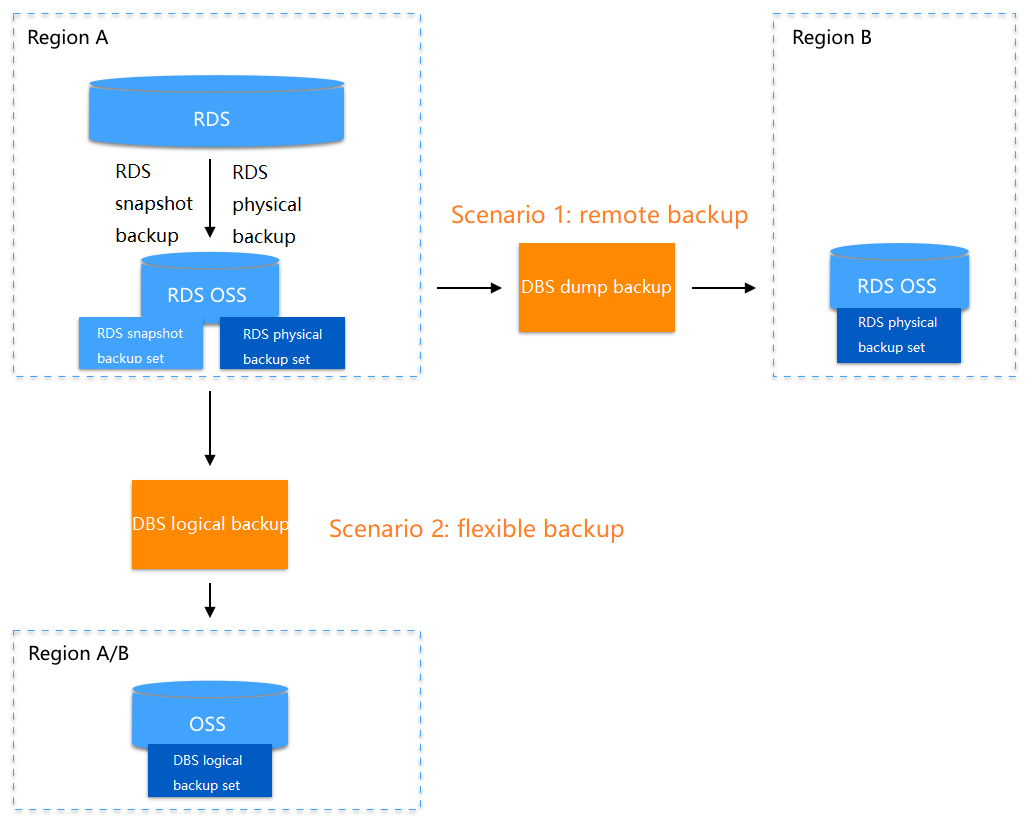 Benefits of DBS dump backup (remote backup)
A secure and reliable backup network is provided. For more information, see Cross-region RDS backup.

DBS directly dumps the native physical backup data and logs of ApsaraDB for RDS to OSS without starting an additional backup operation.

DBS supports restoring backup sets to an ApsaraDB for RDS instance with one click.

Backup sets can be separately retained for up to five years, even if the corresponding ApsaraDB for RDS instance is released.

The storage service supports elastic scaling and does not require O&M.
Benefits of DBS logical backup (flexible backup)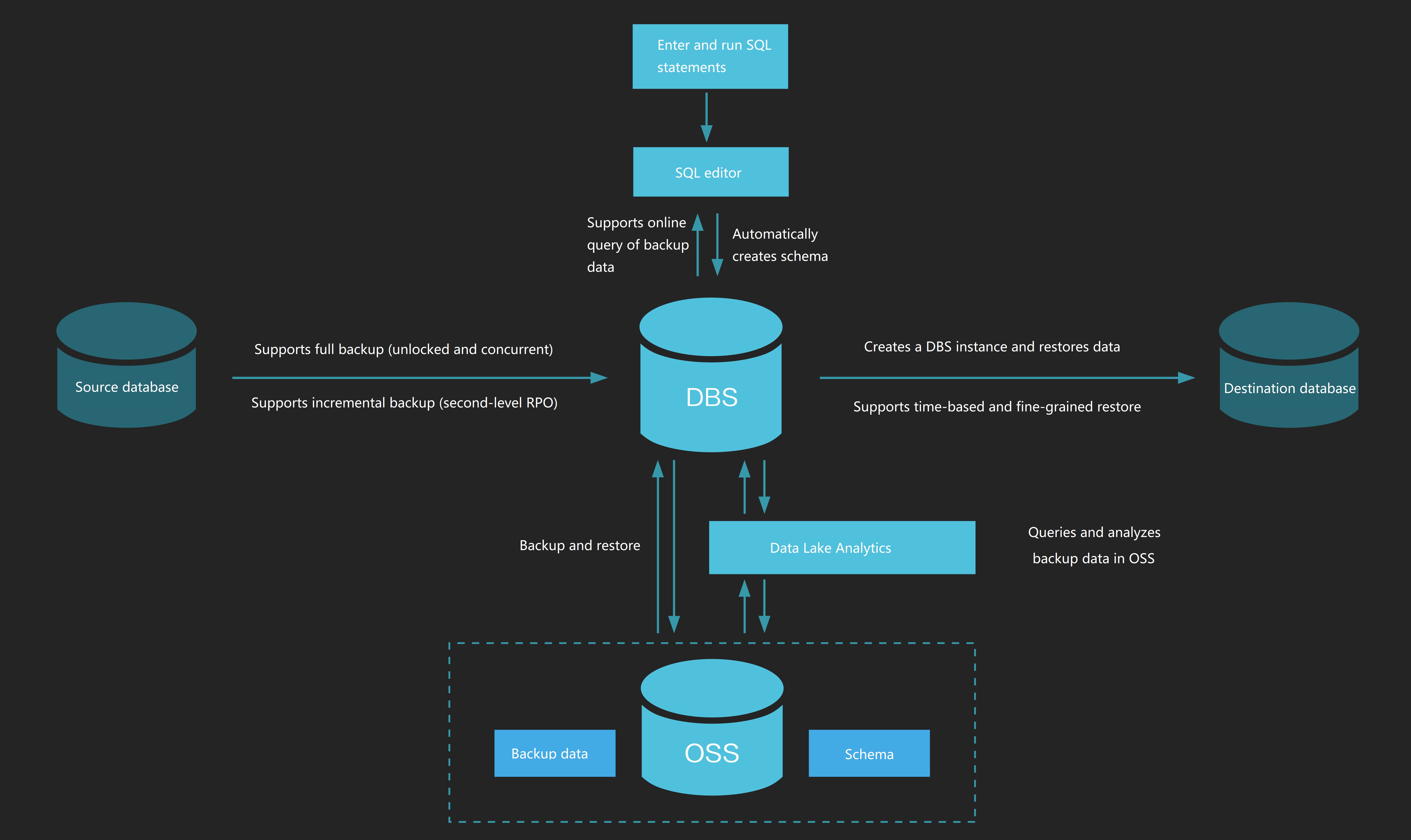 DBS is deeply integrated with DMS to directly perform real-time backup and second-level restore for ApsaraDB for RDS databases in DMS.