Database Autonomy Service (DAS) can be used in a variety of scenarios such as centralized management, batch management, intelligent diagnosis, and security audit.
Scenario: centralized management
DAS allows you to centrally manage databases with different engines and in different environments. DAS is a cost-efficient solution for building monitoring and alerting platforms.
Centralized management: You can connect to all your cloud and on-premises databases within approximately three minutes for centralized monitoring and alerting management.
Supports for various types of databases: DAS supports mainstream relational databases, NoSQL, and NewSQL.
Supports for databases in different environments: DAS supports cloud databases provided by Alibaba Cloud, user-created databases in your on-premises data center, user-created databases deployed on Elastic Compute Service (ECS) instances, and databases provided by other cloud providers.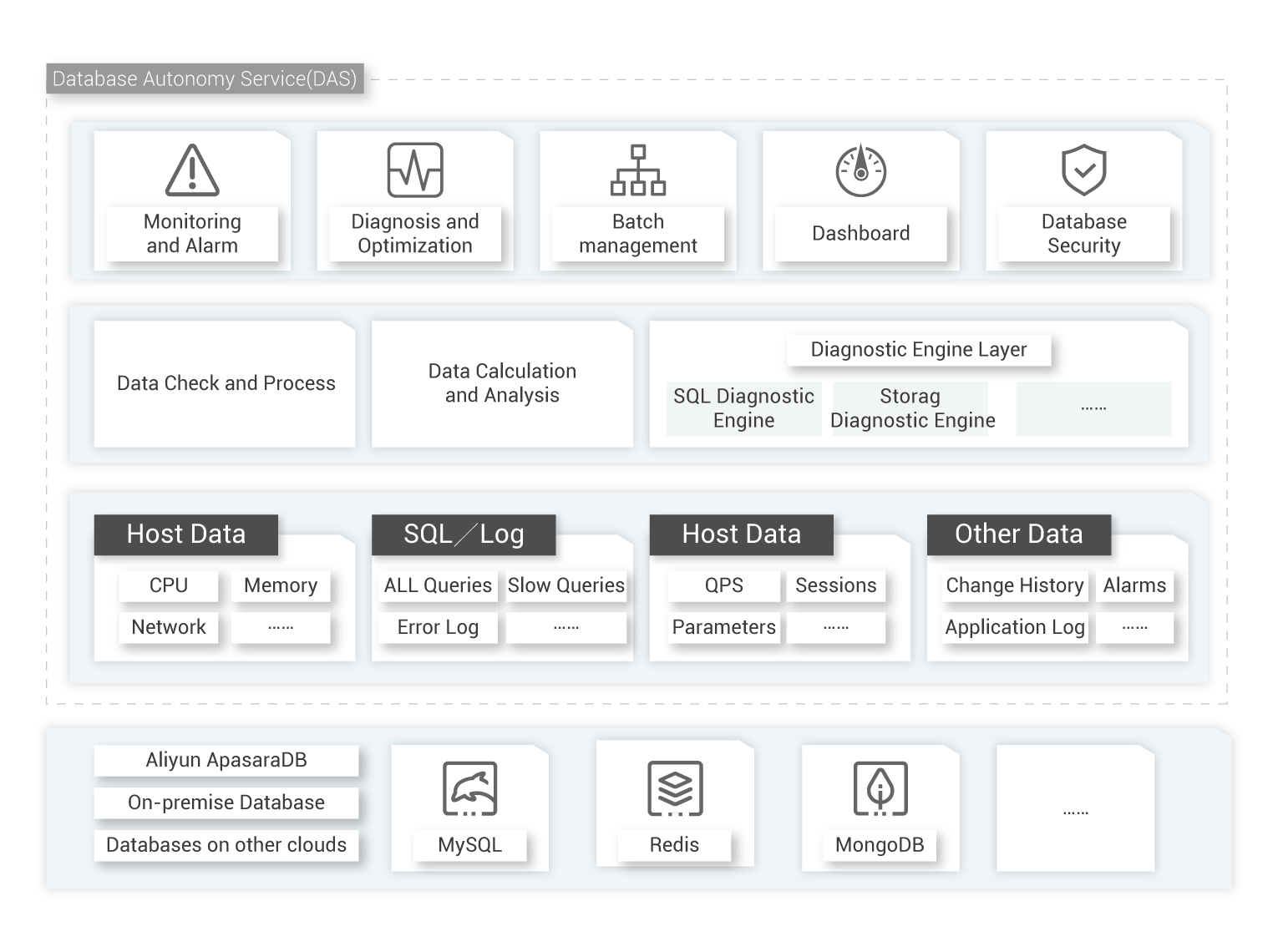 Scenario: batch management
DAS provides enterprise-level database management services for enhanced business management. DAS supports database management at the global, application group, and instance levels. DAS also provides enterprise-level capabilities, such as dashboard customization, batch management, and routine inspections. DAS can be integrated with existing database management systems in your company as well.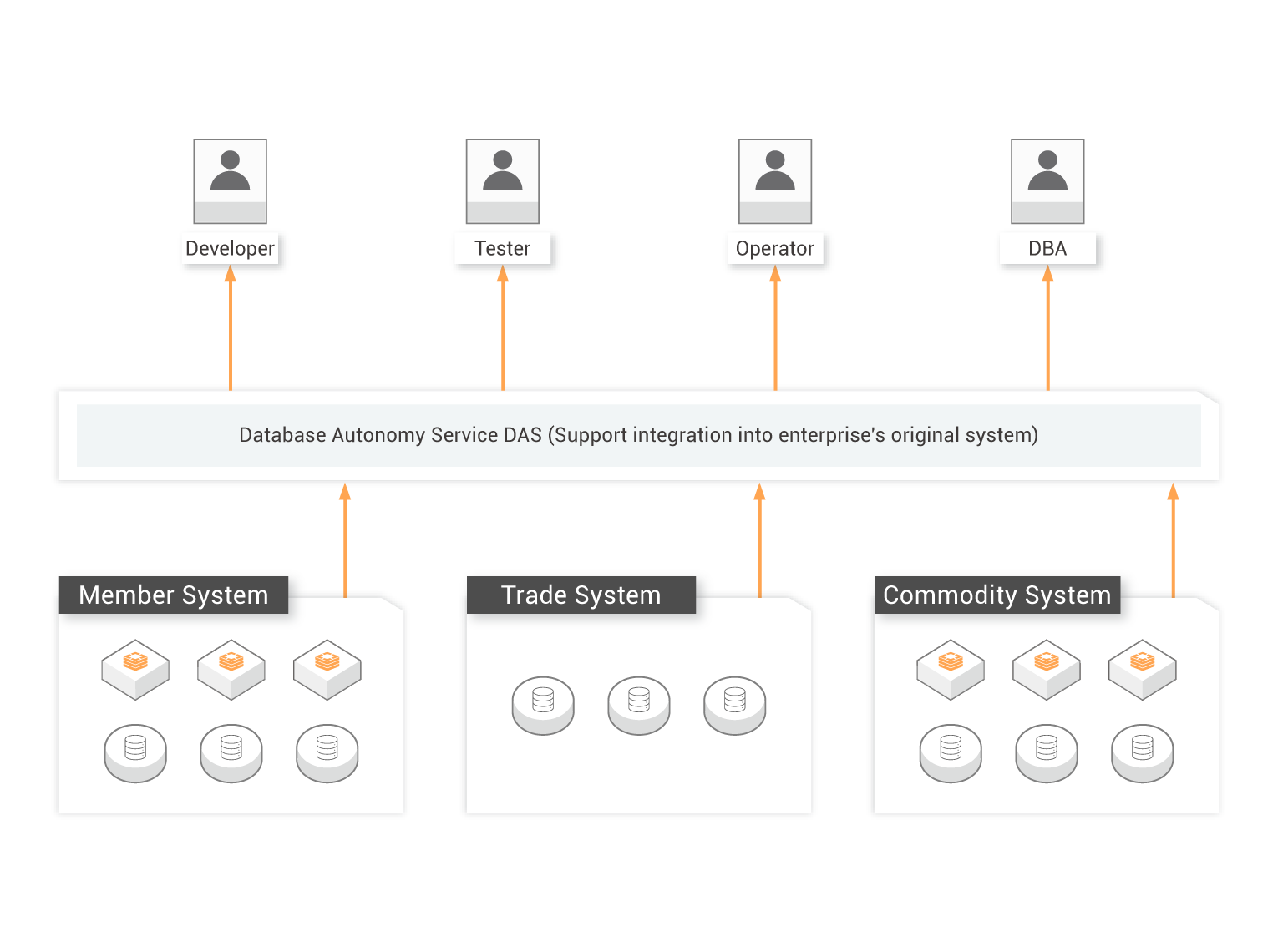 Scenario: intelligent diagnosis
DAS provides 24/7 anomaly detection through machine learning and fine-grained monitoring. Compared with traditional threshold-based alerting methods, DAS can detect database anomalies in a timely manner. DAS also automatically performs diagnosis, containment, and optimization to ensure database stability.
DAS performs diagnosis in a closed-loop manner and measures the optimization effectiveness to ensure high database availability. The closed-loop diagnosis process consists of anomaly detection, root cause analysis, containment or optimization, result tracking, and knowledge base rollback or updates.
Scenario: security audit
DAS provides database security controls, including identification of highly dangerous SQL statements, SQL injection detection, source identification of new visits, and detection of sensitive data access. DAS can quickly identify suspicious activities, such as data breaches or abnormal database access, effectively ensuring database security.