EDAS applications are mainly divided into two types: regular applications and Docker applications.
A common application is deployed using a JAR/WAR package.
A Docker application is deployed in a Docker container.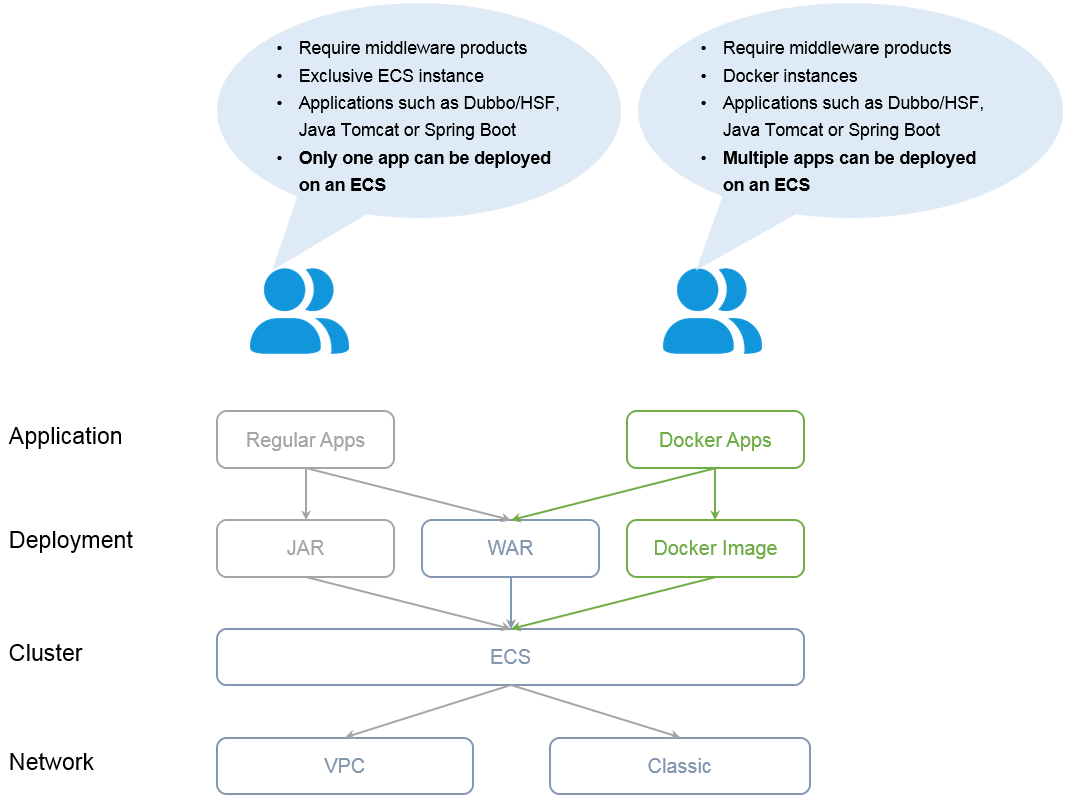 Scenarios
Regular applications: Apply to traditional deployment scenarios.
Docker applications: Apply to scenarios in which customized container running environment is needed (for example, a decryption package, local certificate, and Java version) and higher user resource utilization is desired.