Player error
The following error page indicates a cross-domain error.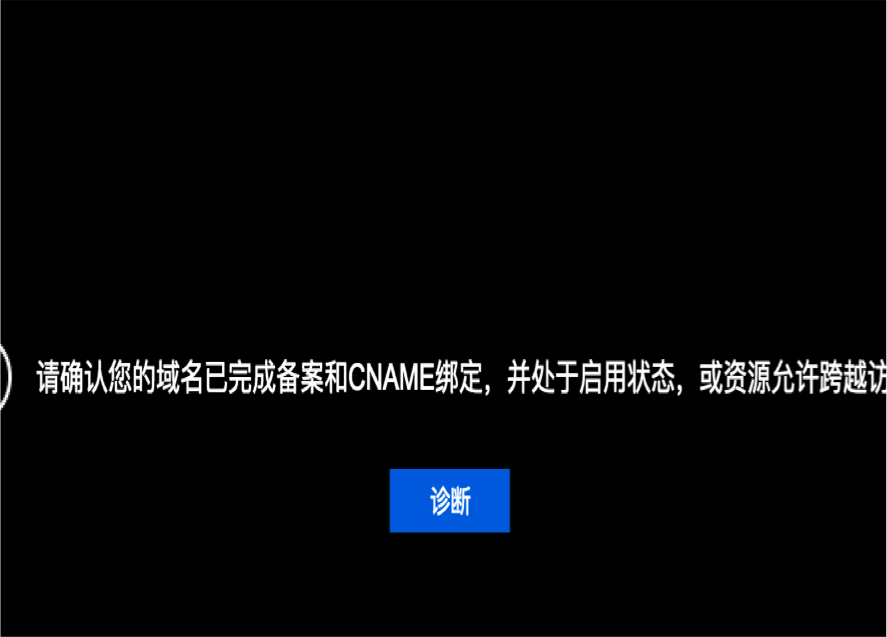 Domain name registration and canonical domain name binding
First, you need to check whether the domain name is registered and a CNAME record is added to Alibaba Cloud Domain Name System (DNS).
For more information, see How do I add an accelerating domain and bind CNAME.
Add crossdomain.xml
You need to place the access policy file crossdomain.xml to the root directory of the domain name for video playback. If video data is stored in Alibaba Cloud Object Storage Service (OSS), place the file in the root directory of bucket. If you are a VOD user, the cross-domain file is automatically added when the VOD service is activated.
<? xml version="1.0" encoding="UTF-8"? >
<cross-domain-policy> 
    <allow-access-from domain="*"/>
    <allow-http-request-headers-from domain="*" headers="*" secure="false"/>
</cross-domain-policy>

Configure crossdomain.xml for the thumbnail
If the thumbnail URL and video URL do not belong to the same domain name, you need to configure an access policy file for the thumbnail domain. For more information, see the preceding part.