"
FileZilla is a convenient and highly-efficient FTP client.
TIP:
For Linux, upload your webpage to the /htdocs directory. This is the root directory of your website.
For Windows, upload your webpage.
1. Start FileZilla and select File > Site Manager > New Site to set up a site.
New Site: Enter the site name, for example, ""new site"".

Web Hosting: Enter the

IP

address of the Web Hosting, for example,

""121.XX.XX.XX""

.
Port: Enter

""21""

.
Protocol: Select

FTP-

file transfer protocol.
Encryption: Select the encryption mode to

FTP

.

Login Type: Select ""Normal"".

User: Enter the user name of the Web Hosting (Web Hosting

FTP

user name).
Password: Enter the

FTP

password of the Web Hosting.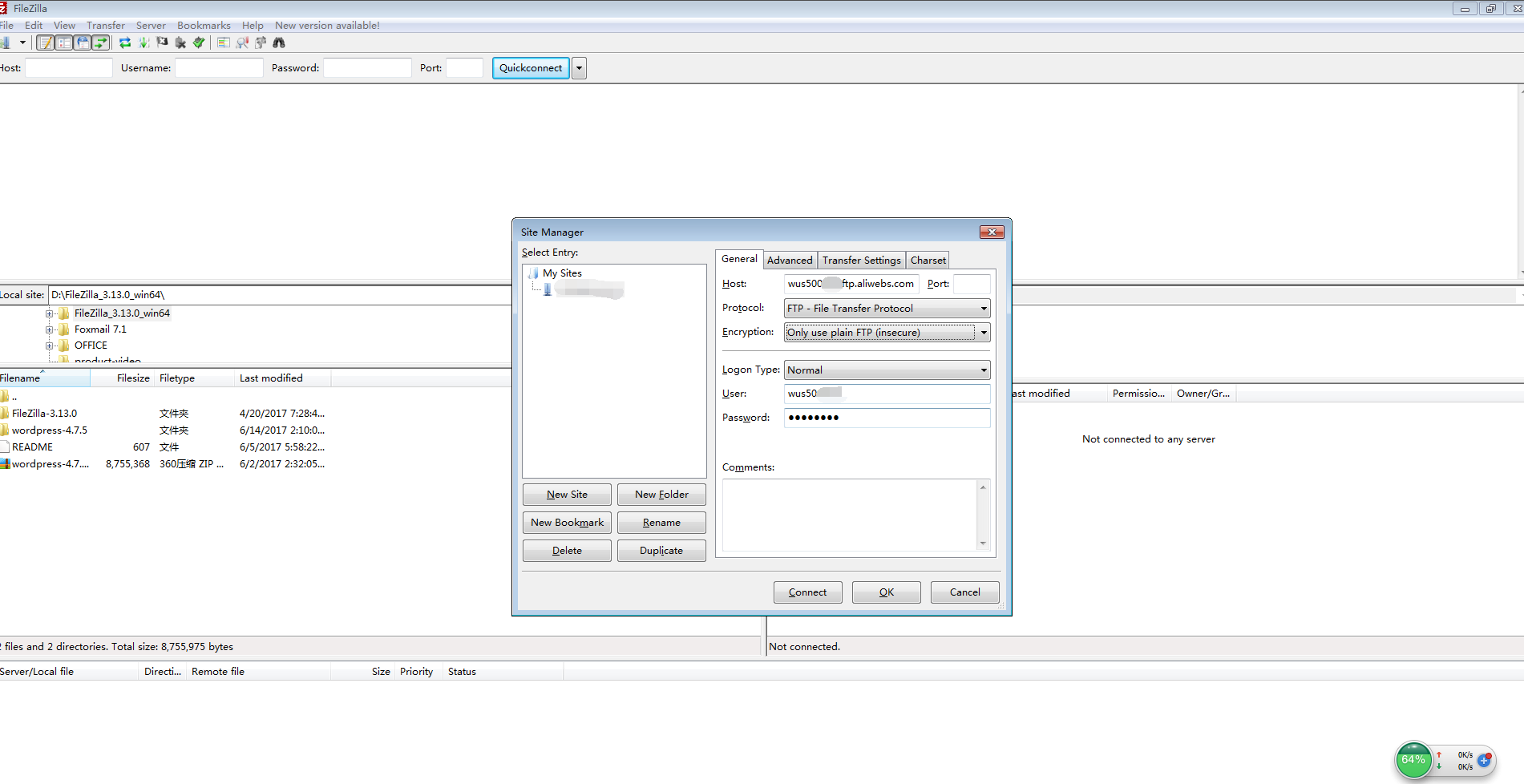 2. Connect to the remote site: Click ""Connect"" to connect to the Web Hosting directory. The page contains the following parts:
Upper part: tool bar and message logs

Left part: local area, that is, local disk

Right part: remote area, that is, remote server

Lower part: transmission queue. You can check the queue window and file transmission progress in this area.
3. Display the hidden files: Click ""Server"" >to forcibly display the hidden files.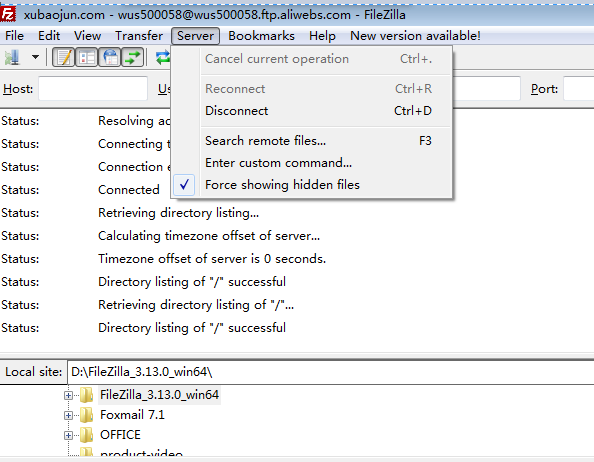 4. Related operations: After connecting to a remote site and uploading webpages by performing the following operation, use a browser to perform access test.
Select webpages or files to be uploaded in a local area and double-click or drag them to a remote area to complete uploading.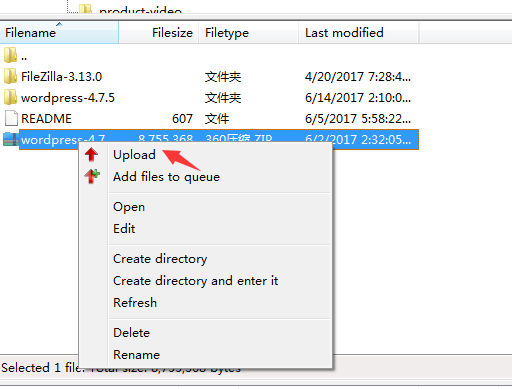 Right-click a file or directory at a local site or remote site to create, delete, rename, and move it or check its attributes.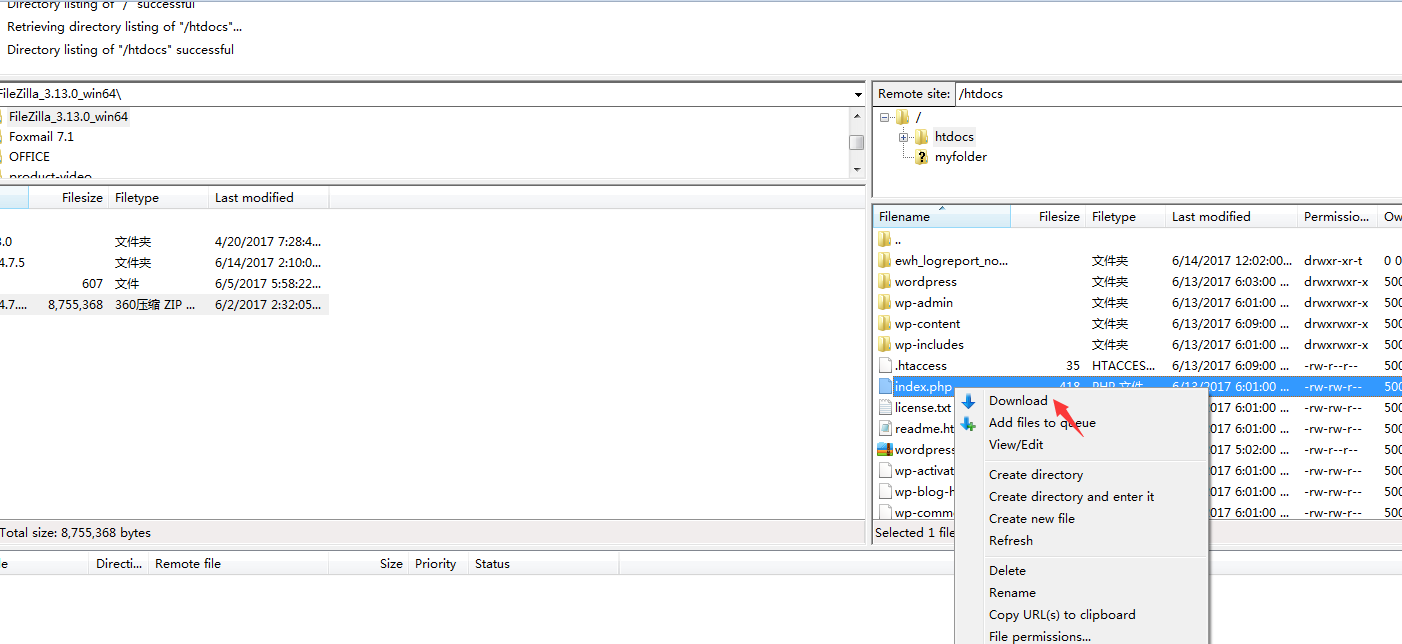 "